Shalane Flanagan made history last fall when she became the first American woman in 40 years to win the New York City Marathon. While dedicated training certainly played the biggest role in her victory, Flanagan also points to diet as a key part of her success. For those wanting to mimic her approach, she's sharing it as co-author of "Run Fast, Cook Fast, Eat Slow," the follow-up cookbook to "Run Fast, Eat Slow," both written with fellow runner Elyse Kopecky.
The new cookbook joins two other runner-authored recipe collections, all debuting in the next couple of months. "The Runner's World Vegetarian Cookbook," by Heather Mayer Irvine, and Jen Hansard's "Simple Green Meals" both offer up a runner's perspective on healthy eating but can easily serve as eating guides for any type of athlete or fitness buff. Runners love to eat and are forever seeking out fast, easy ways to do so. This trio of cookbooks delivers the goods.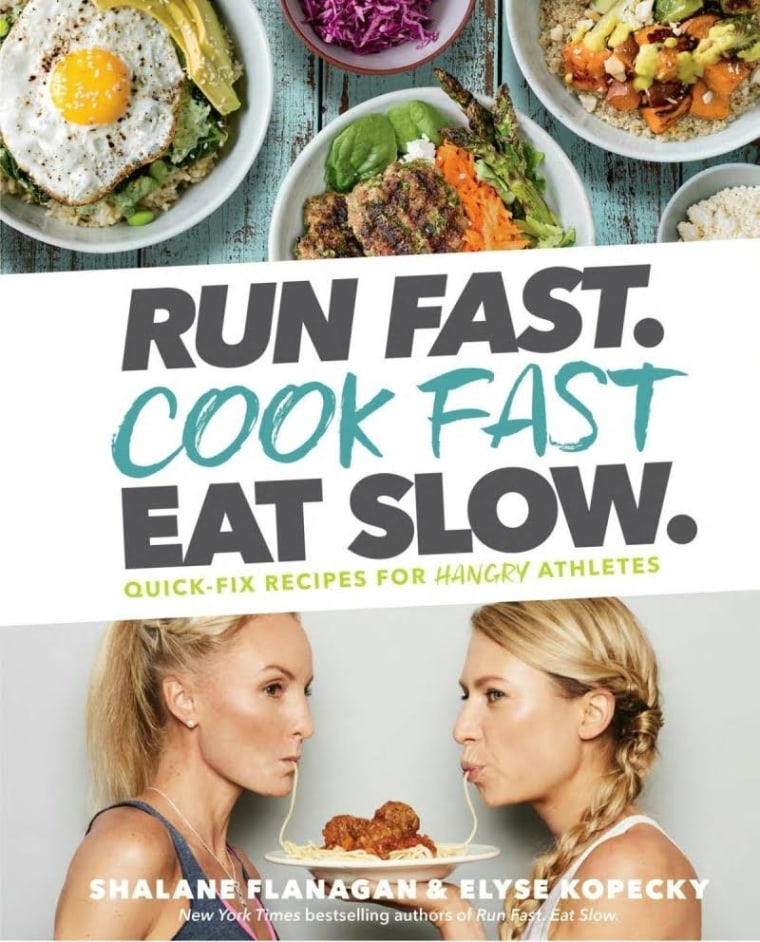 Run Fast, Cook Fast, Eat Slow
Shalane Flanagan and Elyse Kopecky first met as cross-country teammates at the University of North Carolina. Fast friends, the two stayed in touch post-college even as their paths diverged. What later began as a simple conversation around their real food approaches evolved into the cookbook sensation "Run Fast, Eat Slow," released in 2016.
Something of a cult following emerged, with fan-favorite recipes like "Superhero Muffins" and "Kale-Radicchio Salad with Farro," becoming staples in runner diets. It became clear that Flanagan and Kopecky needed to write a second book. "We originally didn't have plans for a second book," says Kopecky, "but we heard from so many people who wanted more recipes like those in the first book that we decided to go for it."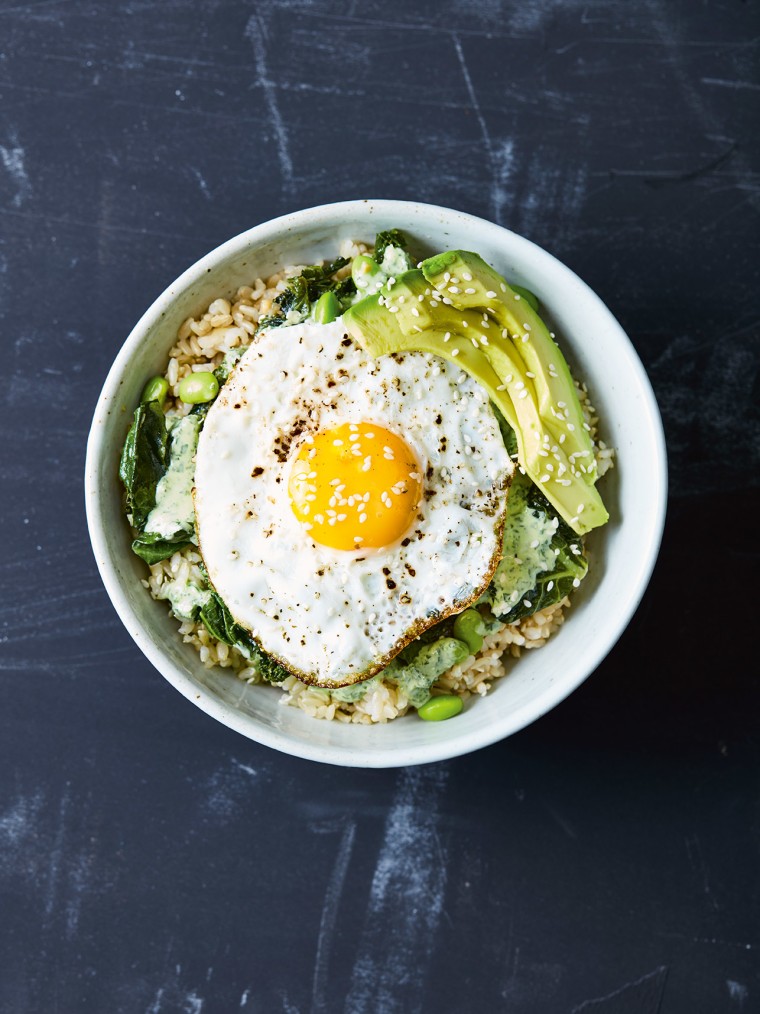 "Run Fast, Eat Slow" delivered to readers a collection of recipes centered on real, whole foods versus the often calorically restrictive, "light and lean" type foods to which so many runners had become accustomed. The new cookbook follows that same approach, yet turned up the prep-to-table speed on many of the recipes. "Many of the recipes in the second book contain fewer ingredients," says Kopecky. "We also made them more budget conscious — oat flour instead of almond flour, for instance."
Readers will also find more of the same types of recipes that made the first cookbook so popular. "There are three varieties of Super Hero Muffins," says Kopecky, "and more versions of the salads that were so popular first go around."
This book also serves as a primer for those newer to the kitchen. "Instead of strict recipes in some cases, we give overviews of how to pull something together so that readers can learn from our ideas," Kopecky says.
Look for "Run Fast, Cook Fast, Eat Slow" on Aug. 14.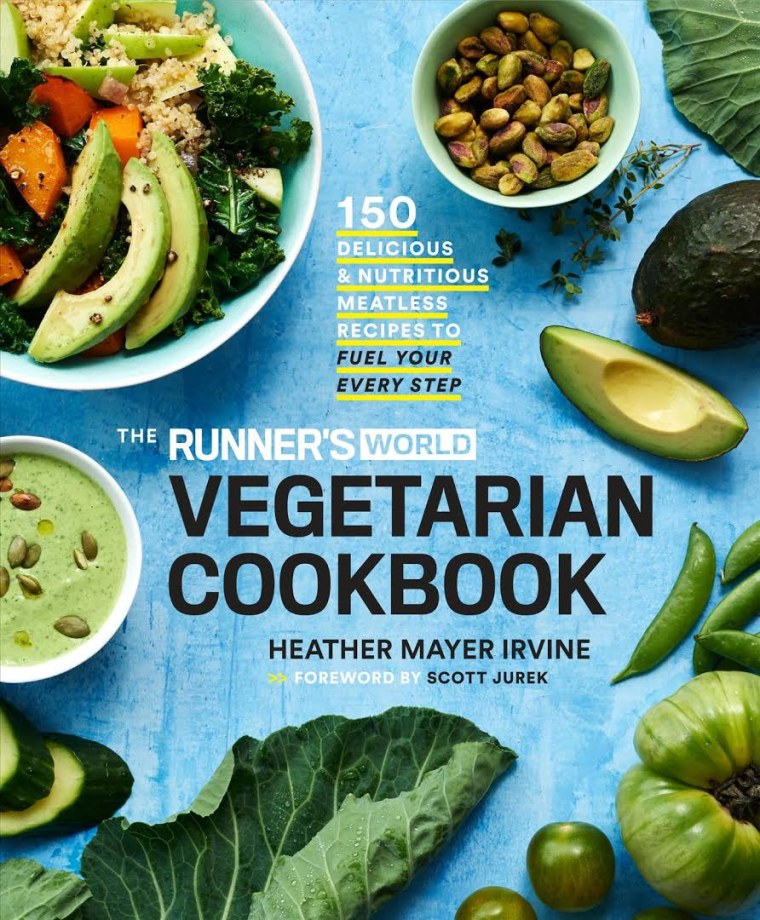 The Runner's World Vegetarian Cookbook
Heather Mayer Irvine isn't a vegetarian, but she is a runner, and a speedy one at that. As the former food and nutrition editor at Runner's World, she regularly encountered runners who successfully fueled their endeavors with a plant-based diet. More than that, however, she buys into the idea that all runners can benefit from more plants in their lives. So when the opportunity to share plant-based recipes with a wider audience arose, Irvine jumped.
"The message is important—this isn't a one lifestyle versus another approach," she says. "But it is an approach to bring more plant-based, nutrient-dense foods into runners' lives."
As a professional writer/editor, mother to a new baby, and runner, Irvine understands the busy lives of runners and weaves that appreciation into the recipes in her book. "We often stray away from healthy cooking because we get caught up with everything else," she says. "But when we're training for races, it's important to fuel our bodies with the right foods."
With that in mind, the cookbook features recipes that health-conscious readers can for the most part make in under 30 minutes. Irvine opens the book making a case for more plants in a runner's diet and follows up with guidelines for vegetarian and vegan athletes. Recommendations like "eat all the colors," and "fat is your friend: don't avoid it but make smart choices," are included in her advice. After a guide to the recipe key, it's on to the simple and nutritious recipes themselves.
Irvine breaks the chapters into categories like breakfast, smoothies and drinks, main dishes, and salads, among others. Knowing that runners like to snack, she covers those, too, with fun and unique recipes like "bee pollen popcorn," "coconut curry snack mix," and "chipotle-sweet potato hummus."
Throughout the cookbook, Irvine shares recipes from elite runners like Deena Kastor, Matt Llano and Shalane Flanagan. The forward is penned by Scott Jurek, one of ultra-running's biggest success stories, himself a vegan athlete. "Scott is a legend who sticks with a fresh, plant-based approach, so I'm thrilled that he is part of the book," Irvine says.
The Runner's World Vegetarian Cookbook will be available Oct. 9.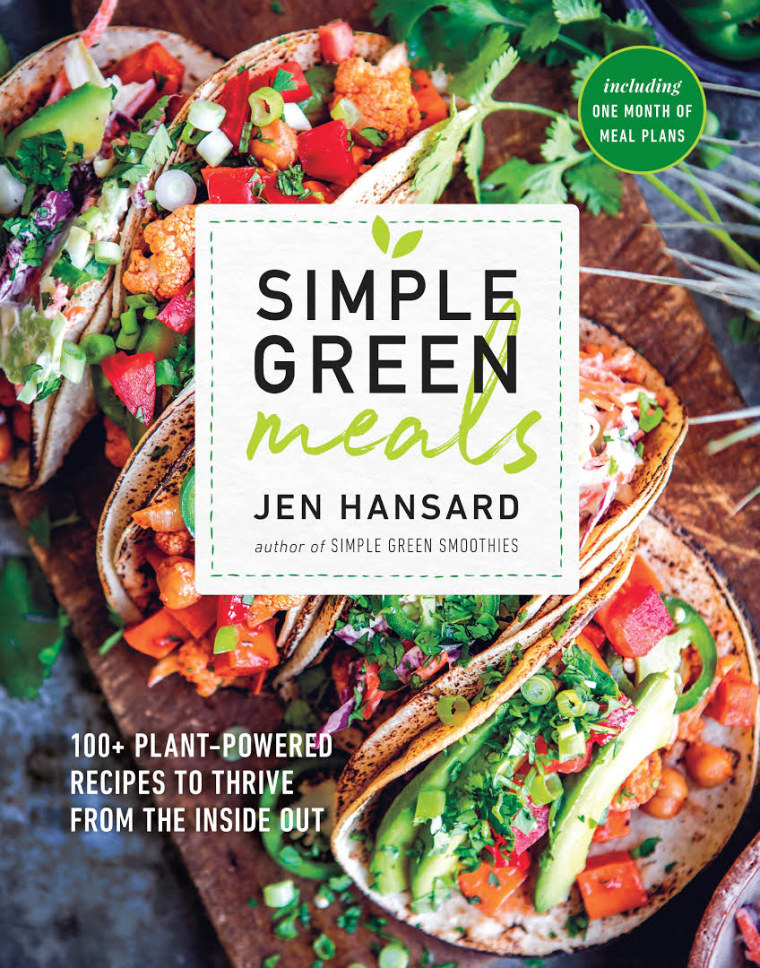 Simple Green Meals
"What do you want to do?" was the simple question Jen Hansard's husband Ryan asked her. Simple as it was, she had no answer, but it started her journey of discovery and passion for healthy living. Now an accomplished ultra-marathoner, mother and author of the popular Simple Green Smoothies web site and cookbook, Hansard has authored a follow-up in Simple Green Meals.
Before diving into the plant-based recipes, Hansard offers up her story and philosophy on wellness and fulfillment, and teaches readers how to embrace a healthy lifestyle. A "find your passion" worksheet gives readers a chance to make their own discoveries. More than anything, though, Hansard stresses progress over perfection.
The recipes that follow are a reflection of her approach to living and eating, and she shares her "simple eight" ingredient list as the basis for all 100 of the creations. Fruits, leafy greens, whole grains, legumes, nuts and seeds, dark chocolate, and healthy fats all make the cut. Dairy, refined sugar, processed foods, gluten, meat and caffeine, among others, are all pointedly absent.
Hansard says that the cookbook was a natural next step in her journey. "Green smoothies were a breakthrough for me," she says. "Eventually I found myself craving salads, soups, and all kinds of flavors found in foods, so I started exploring ways to make nourishing recipes."
The resultant cookbook shares her favorite recipes for breakfasts, snacks, soups, salads, sides, main dishes and desserts. "Breakfast toast six ways," is a quick and simple way to pack nourishment into the start of the day, as are "quinoa corn muffins." Main dish recipes include "thai lettuce wraps," "plant-powered cacao chili," and "mushroom fajitas."
Hansard says that in today's society, food has to be "simple and tasty." "To me it's about taking fresh ingredients and making quick meals," she says. "When I eat this way, I'm fueling my passions. I don't think plants have to be boring."
Simple Green Meals will be available Sept. 11.
MORE RUNNING TIPS AND TRICKS
Want more tips like these? NBC News BETTER is obsessed with finding easier, healthier and smarter ways to live. Sign up for our newsletter and follow us on Facebook, Twitter and Instagram.