If you thought two-day free shipping and all access to "The Marvelous Mrs. Maisel" were the highlights of your Amazon Prime account, you are going to be pleasantly surprised at this other fit feature. Not only can order your yoga pants and earbuds on Amazon Prime, you can actually use it to squeeze in a bit of cardio or stretching anywhere you happen to be.
If you have Amazon Prime ($99 for the year; $10.99 per month) or an Amazon Firestick (starting at $39.99 for the device, which has built-in Prime) you've got a golden ticket into fitness videos ranging from yoga to strength training to meditation.
Most of the workout videos you'll find range between 20 to 30 minutes, so you can always catch a sweat after binge-watching "Mozart in the Jungle" or downward dog before shopping for new throw pillows. For the full fitness experience, you can also find 60- to 70-minute videos so you never have an excuse to skip the gym.
Stream on-demand from home, while traveling or even at the park on a sunny day — Amazon challenges you to workout anywhere. Most videos don't require equipment, but do offer more advanced options to add weights, bands and other equipment if you have them.
With Amazon Prime, you'll find more than 300 workout videos and movies included with your membership. Here are five sweat-inducing videos already included with Amazon Prime (and five videos worth the additional splurge):
5 Best Free Workouts on Amazon Prime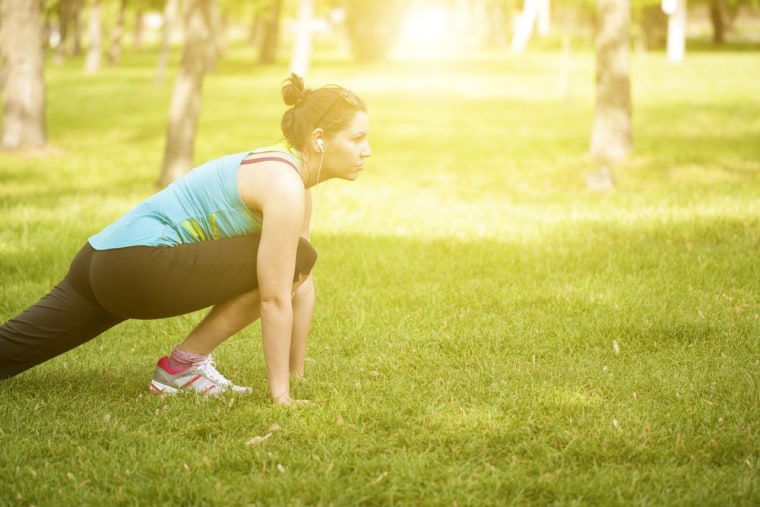 5 Best Add-Ons To Your Amazon Prime
GET MORE WORKOUT MOTIVATION
Want more tips like these? NBC News BETTER is obsessed with finding easier, healthier and smarter ways to live. Sign up for our newsletter and follow us on Facebook, Twitter and Instagram.