Women have always played the most important roles in feeding and nurturing our families, but there have been a few who have played stand-out roles in nourishing our nation. This month is dedicated to celebrating women's contributions to our society and culture, and with the conversation about food, nutrition, health and sustainability taking center stage, it's time to pay homage to some of the women who have been a big part of that evolution. Here are eight impressive women who have helped shape the way we eat.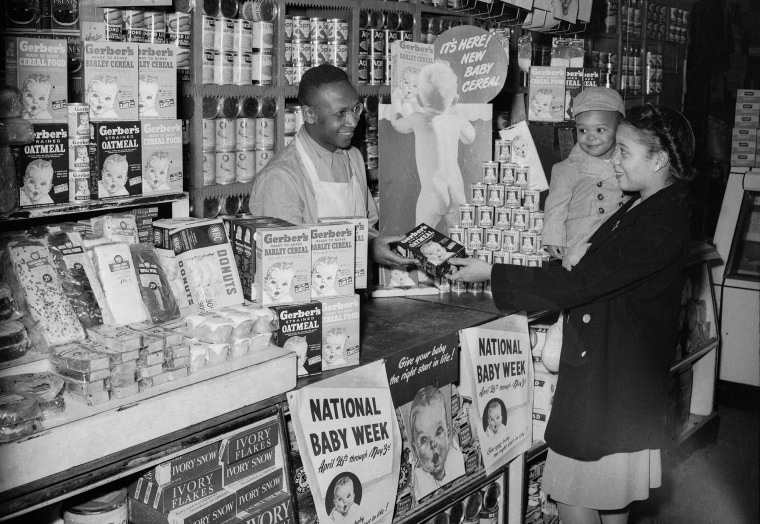 Dorothy Gerber, momprenuer behind Gerber baby food
Just like many modern-day moms, Dorothy Gerber was straining her own baby food for her 7-month-old daughter. The difference was that Dorothy, like most women of her generation, lacked the tools and equipment that new moms have today, so straining baby food was a time-consuming task. As it happens, her husband had a canning business and realized this work could be done more efficiently at the plant. In 1928, Gerber Baby Food was born and was the first baby food sold and advertised nationally. Gerber has continued to innovate in the baby food space, including the introduction of tamper-evident packaging and a consumer hotline to help new parents get fast answers to their feeding and nutrition concerns. Today, Gerber uses Clean Field Farming practices with requirements for soil, seeds and traceability back to the farm. But the origins of this company trace back to the original mompreneur, Dorothy.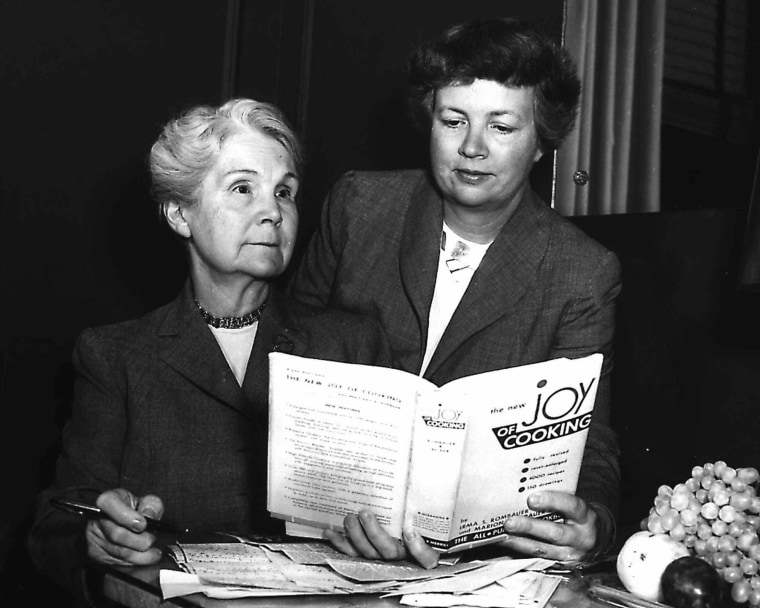 Irma Rombauer, author of Joy of Cooking
Irma Rombauer first self-published this essential cooking guide in 1931. Let's think about that for a moment. Before everyone could publish an e-book, this woman self-published her own book. Now consider this: her husband had committed suicide the year before. In order to find new purpose in life, she spent the year after her husband's death assembling her recipes into a book that she sold out of her apartment.
Since then, every update of her cookbook improved upon the one before. In the first update, which was released in 1936 (this time with a publishing partner), she updated her format with ingredient lists followed by directions — a format that's still followed to this day. Later updates included recipes that employed novel technologies, for example, a pressure cooker, as well as the latest cuisines, such as guacamole and brown rice. Ultimately, she began collaborating with her daughter, Marion who eventually took over for her mom after Irma had series of strokes in the 1950s. Today, it's still a family affair, and the Joy of Cooking now includes a blog and an app.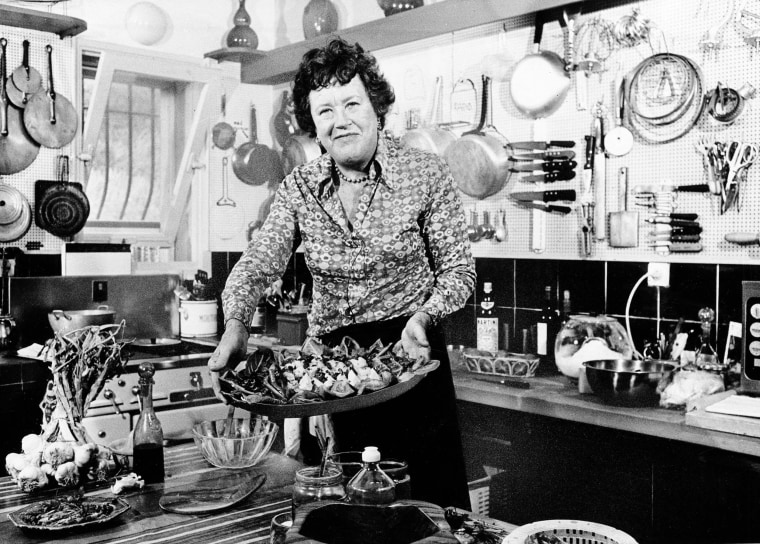 Julia Child, The Original Celebrity Chef
Let's call Julia Child the queen of cooking. She pioneered the food media genre with her first show debuting in 1963 on PBS. Because of technology at the time, Child's cooking mishaps were captured on TV, which became part of her trademark style of demystifying how to cook. Her television career spanned decades. An American icon who encouraged viewers to think more expansively about the ingredients and preparation of food, the kitchen from her Cambridge, MA home where her last few series were filmed is now on view at the Smithsonian Institute's National Museum of American History.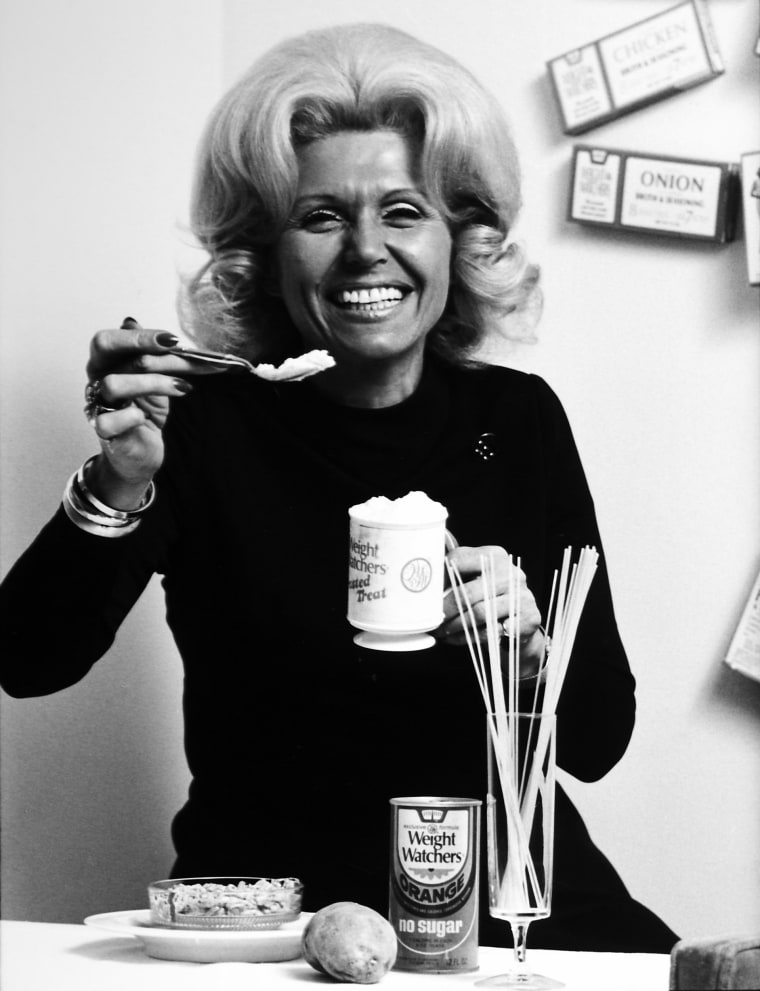 Jean Nidetch, Co-Founder of Weight Watchers
Described as a compulsive eater from a young age, Jean Nidetch was reportedly over the on-again-off-again cycle of dieting. At 214 pounds, she knew something had to be done. She began following a sensible eating plan and enlisted the help of several of her overweight friends for support, inviting them to her Queens apartment each week to discuss their progress. What followed was weekly check-ins with about 40 women. She was on to something! Nidetch went on to lose 72 pounds, and by all accounts, never gained it back. In 1963, she incorporated Weight Watchers with her husband and some friends.
Today, it's estimated that more than one million people meet each week to provide support and encouragement around the tough task of losing weight. Though the company went public in 1968, Nidetch, who died in 2015 at the age of 91, is still at the heart of the Weight Watchers brand.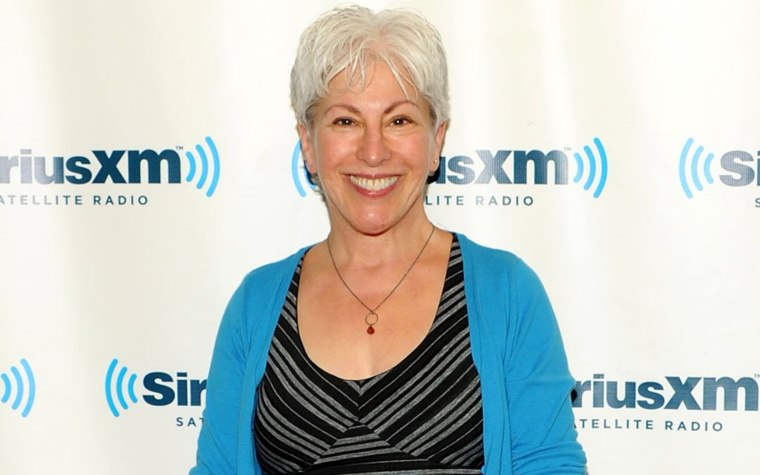 Mollie Katzen, author, Moosewood Cookbook
You have this great woman to thank for making plant-based eating mainstream. Before Mark Bittman's How to Cook Everything Vegetarian, there was Mollie Katzen's Moosewood Cookbook. Like Rombauer, Katzen's first edition was self-published, mainly to standardize the recipes for the staff of her Moosewood Restaurant in Ithaca, NY. Her spiral-bound collection of recipes became a hit with the locals who came in to her café for unusual vegetarian fare, like hummus. (Hey, it was the 70s!) Though her original work is 44 years old, it reportedly still sells 20,000 copies a year.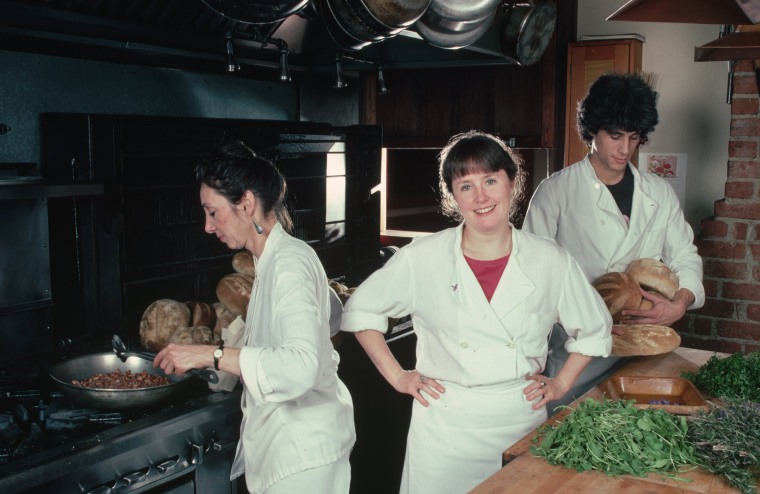 Alice Waters, Chef and Owner, Chez Panisse
Let's give it up for Alice Waters, who has been a champion of local and sustainable food for decades—back when it was more counterculture than mainstream. Her restaurant, Chez Panisse, has been serving fresh-from-the-garden fruits and veggies and locally-sourced ingredients for over 45 years! Let that sink in.
In 1995, Waters founded The Edible Schoolyard Project in partnership with a middle school in Berkeley, CA. The idea: to give students access to healthy foods that nurture their bodies and their minds. An organic garden became a teaching tool and the inspiration for an edible education. The Edible School Yard Project provides materials and resources, which have helped educators from around the world follow suit.
Alice's imprint on the local and sustainable food movement earned her a National Humanities Medal from President Obama in 2015.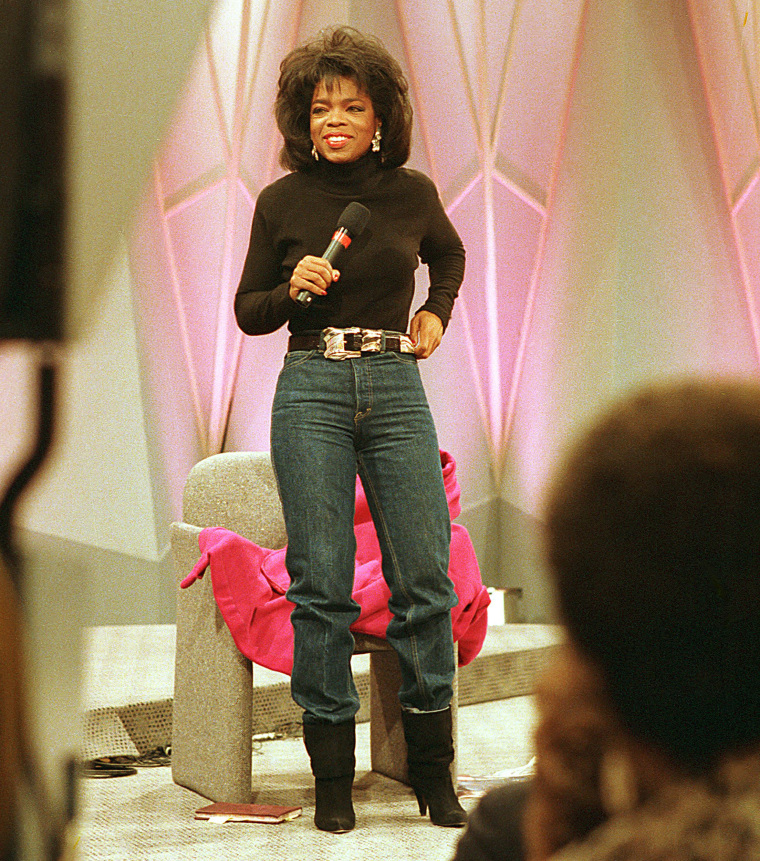 Oprah Winfrey
Oprah is one of the most well-known and influential people of all time, and her mark on the way we eat can't be ignored. Her weight battle has been well-documented: Remember her 67-pound weight loss in 1988, along with the big reveal in her skinny jeans and the wagon of fat that she carted behind her? There have been best-selling books and cookbooks by her in-house chef and trainer offering the very recipes and advice that helped Oprah slim down. Overall, Oprah helped bring the very real struggle of weight loss out of the shadows — something that requires not a quick fix, but a lifetime of better choices and balance.
Oprah's latest venture is a stake in Weight Watchers — a move that saw the stock explode since her involvement was announced. Through her collaborations and partnerships, we get a peek into Oprah's world, and the success of these ventures shows us we all want a taste of what she's eating.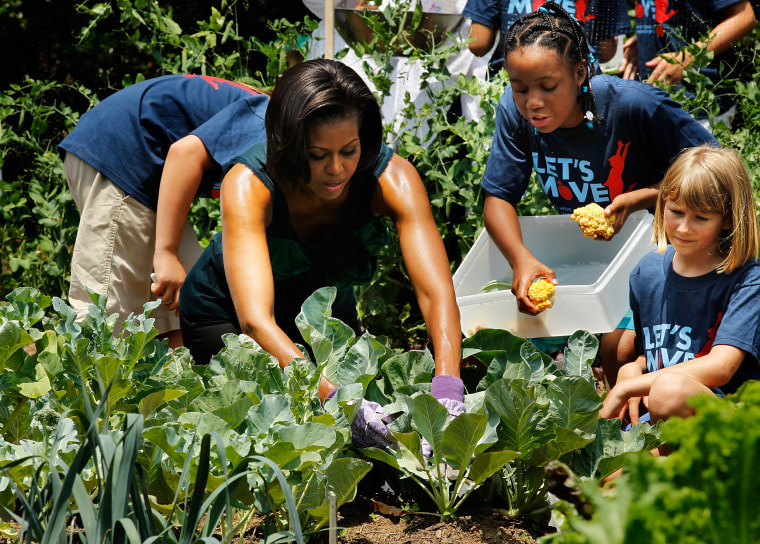 Michelle Obama, former First Lady of the United States
This former First Lady used her platform to ignite the national conversation around eating well. Be it the first White House Kitchen Garden planted on the South Lawn in 2009, the launch of the Let's Move Campaign in 2010, or her involvement in the Partnership for a Healthier America, she let both big food and government know that our nation's wellbeing depended on a shift in our eating habits.
The mom-in-chief also championed for an overhaul to nutrition labels — an initiative that will bring more transparency to consumers, update outdated portion sizes (like the ½ cup of ice cream that no one ever scoops), and list added sugars on the label. (Though the update passed in 2016, the current administration has delayed the launch.)
Obama's leadership and enthusiasm for her mission of ending childhood obesity within a generation let everyone know that it was time for a change.
Want more tips like these? NBC News BETTER is obsessed with finding easier, healthier and smarter ways to live. Sign up for our newsletter.