These days, dozens and dozens of healthier frozen meals line the freezer shelves. And thank goodness! Because with jam-packed days, at least preparing a nutritious meal can go quickly.
But before you stock up, it's important to know what you should you look for in a frozen meal. Your best bet is one with less than 500 calories and no more than 600 milligrams of sodium. You also don't want to go too low in calories — if a meal sits below the 300- to 350-calorie mark, you'll want to beef it up with a side of lean protein like shrimp or lentils, a healthy fat such as avocado or olives, or a fruit or starchy vegetable. And you'll want to aim for a meal with at least 10 grams of protein and 3 grams of fiber. These nutrients help keep you fuller for longer, so you won't be raiding the pantry a few hours later.
Don't forget to keep these pointers in mind when reading the ingredients list:
Look for a whole food. Ingredients are listed in descending order of weight. So ideally, the first ingredient will be a whole food — for instance, a protein (such as chicken or beans), a fruit or vegetable or a whole grain.
Avoid trans fats. Steer clear of ingredient lists that contain partially hydrogenated oil, a flag that a meal contains trans fats.
Here are seven nutritionist picks to consider adding to your grocery list. You'll see that not every single meal on this list fits the guidelines above. In those cases, follow their expert suggestions for doctoring up a meal in mere minutes (or seconds!) to help it fit this criteria.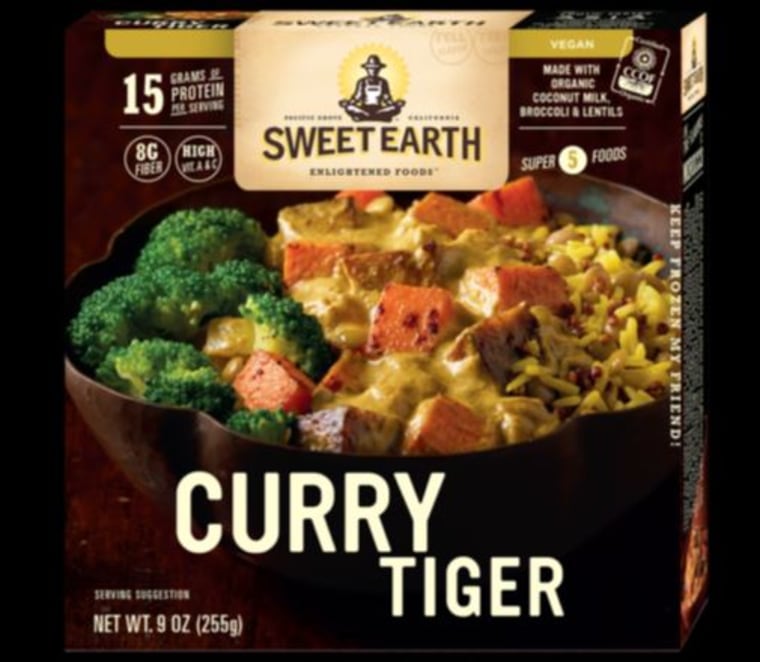 "I'm a vegetarian, so I'm limited with selections and try to find meals with a decent amount of protein," says Tara Collingwood, MS, RDN, CSSD, team dietitian for Orlando Magic and co-author of "Flat Belly Cookbook for Dummies." "I also look for meals with veggies and whole grains." Collingwood says this Asian-inspired bowl is one of her go-tos because it features multiple plant-based proteins — including lentils, seitan, brown rice and quinoa. You get a mix of veggies and an excellent amount of protein, 14 grams, for only 330 calories.
Make it even healthier: "Sometimes if I have leftover veggies, I'll warm them up and mix them into the dish," says Collingwood. "There's enough sauce for this addition."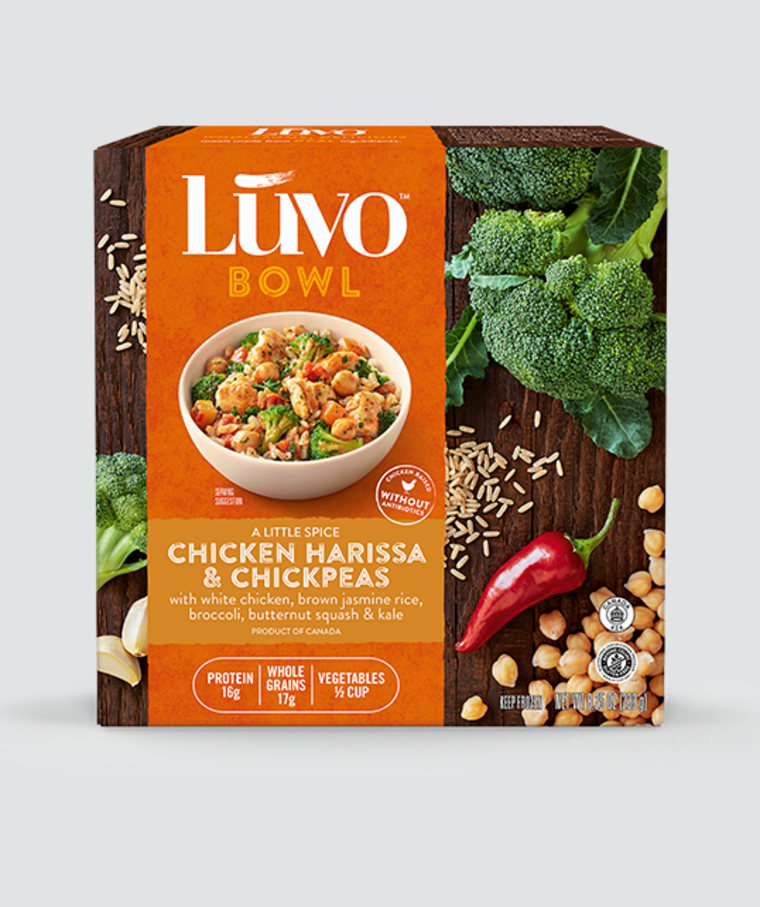 "This meal has a super low sodium content for a frozen meal, with 330 milligrams," says Lauren Harris-Pincus, MS, RDN, author of "The Protein-Packed Breakfast Club." She says she also likes that it's free of gluten, dairy and nuts — perfect for people with specific dietary needs. "I also value that Luvo meals are not packaged in plastic containers and the outer container and pouches are recyclable," Harris-Pincus says.
Make it even healthier: With just 270 calories, pair this meal with a banana or cup of berries for extra calories and filling fiber.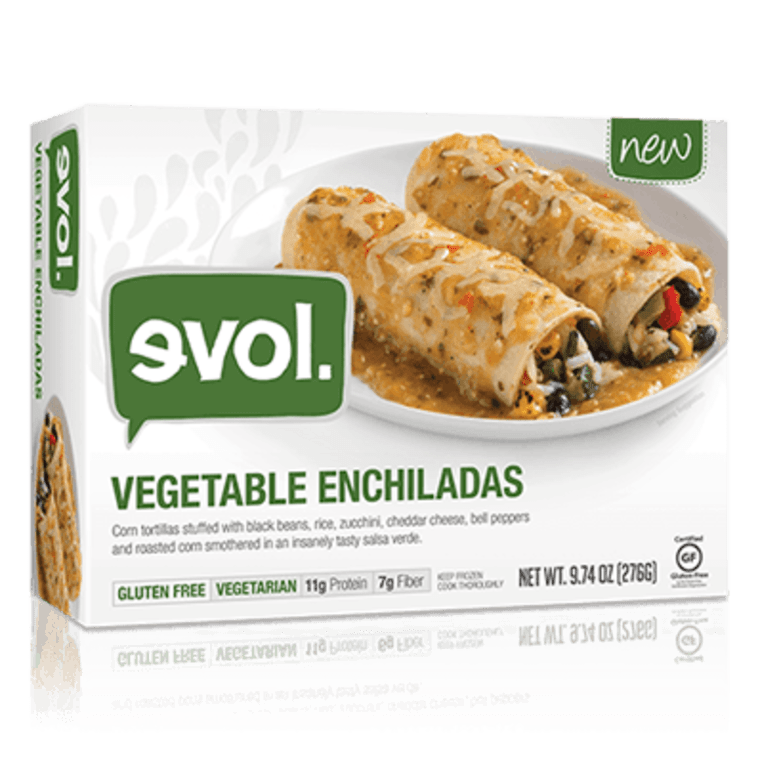 So how about those times you're craving Mexican but don't want to blow your daily calorie intake out of the water? These enchiladas taste like the restaurant version and are stuffed with plenty of veggies — including zucchini, bell peppers and onions. With a base of corn, they provide their fill of whole grains and fiber. The protein content is solid, too, at 11 grams.
Make it even healthier: Pair the dish with a side of "rice," and heat up a serving of Birds Eye Steamfresh Veggie Made Cauliflower.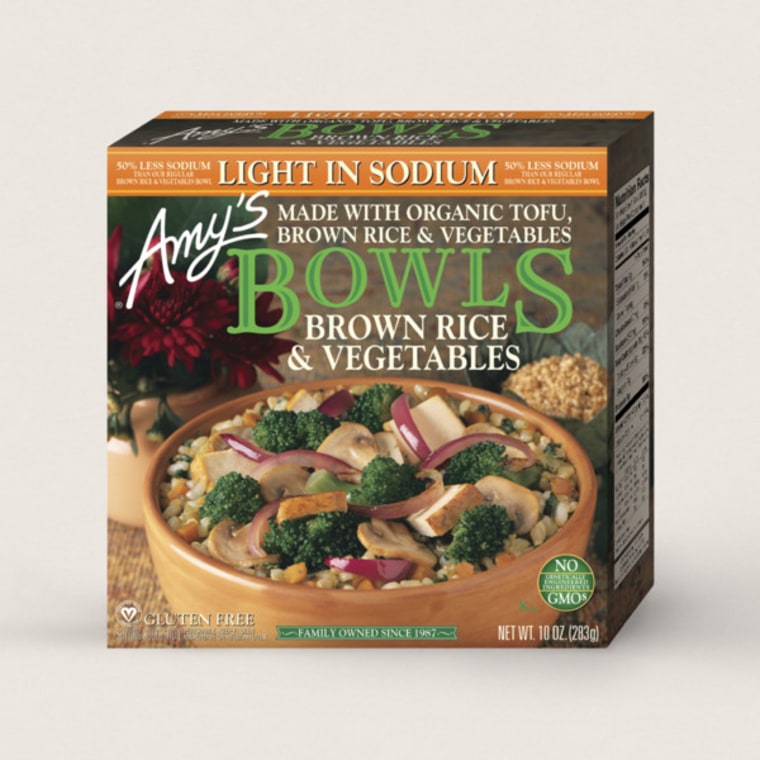 This brand is beloved by dietitians, and the line of light-in-sodium meals makes it even easier to recommend. "I love this meal because it has only 270 milligrams of sodium, practically unheard of for a frozen meal!" says Autumn Ehsaei, MS, RDN, CLT, a private practice dietitian in Cary, North Carolina. "It's really delicious and simple, which I enjoy because I often find frozen meals to taste salty."
Make it even healthier: "The only downside to this option is it is pretty small, with only 260 calories," says Ehsaei, who suggests adding a fried egg or rinsed canned chickpeas for extra protein and avocado slices for healthy fat.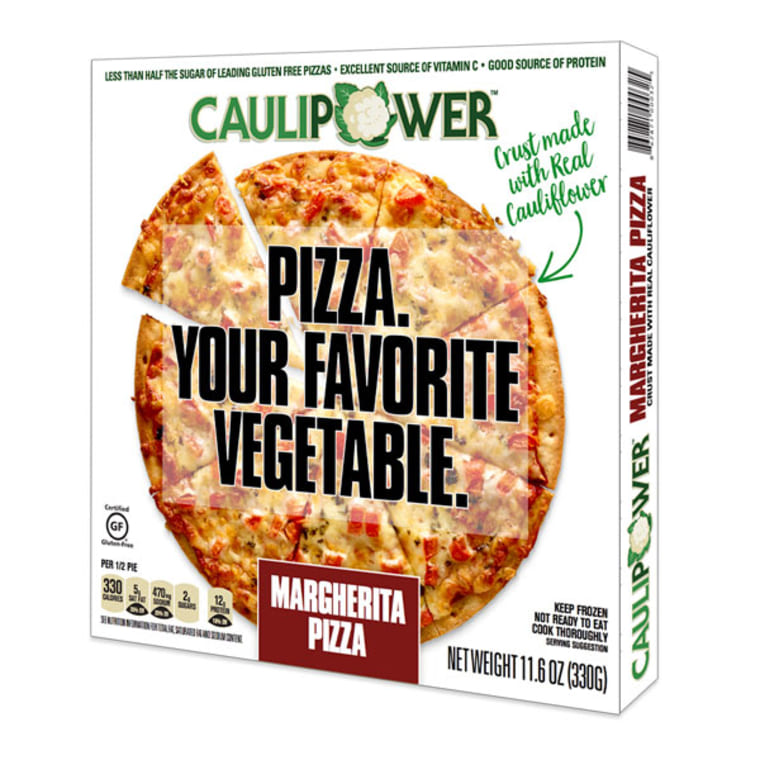 Finally! Here's a gluten-free, dietitian-approved frozen pizza. "I love cauliflower pizza, so this is a great alternative to a traditional pie as it has fewer calories," says Ryan Whitcomb, MS, RD, CLT, a private practice dietitian in Jersey City, New Jersey. Think 330 calories for half a pie. Just one cheese slice at your neighborhood pizzeria may clock in at that calorie count! You also get a good amount of protein and fiber.
Make it even healthier: "I usually throw broccoli, bell peppers and onions on top of the pie to increase the veggie and antioxidant content," says Whitcomb. "I also add lean chicken or turkey to increase the protein."
Trader Joe's Wild Salmon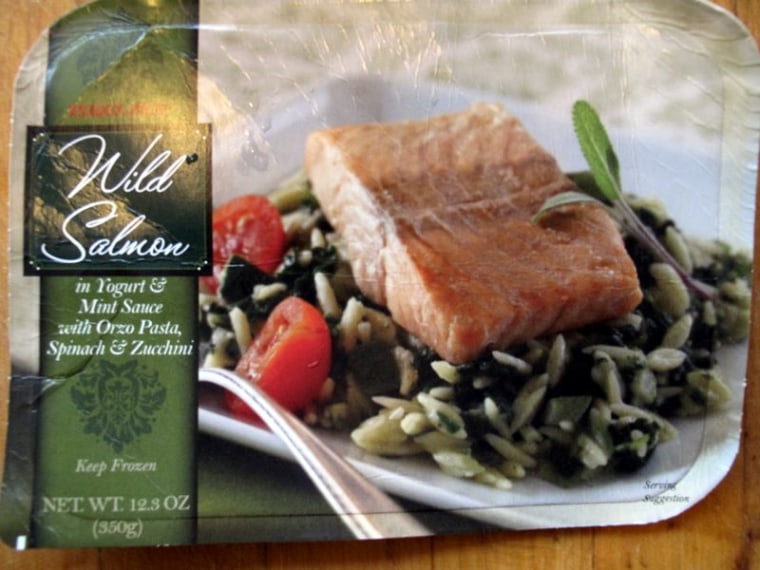 Eating at least two 3.5-ounce weekly servings of cooked fatty fish is recommended to get your fill of the omega-3s EPA and DHA. "Salmon is low in heart-unhealthy saturated fat and robust in omega-3s," says Joan Salge Blake, EdD, RDN, a clinical associate professor of nutrition at Boston University and author of "Nutrition & You." "In a time-crunched world, this frozen meal is an easy way to get heart-healthy fish on the weekly menu." The salmon is served over orzo pasta with spinach, zucchini and a yogurt sauce.
Make it even healthier: Add even more vegetables to your meal by pairing the salmon with a side salad. Add a splash of a low-in-added-sugar vinaigrette, such as Grape Vinaigrette Salad Dressing.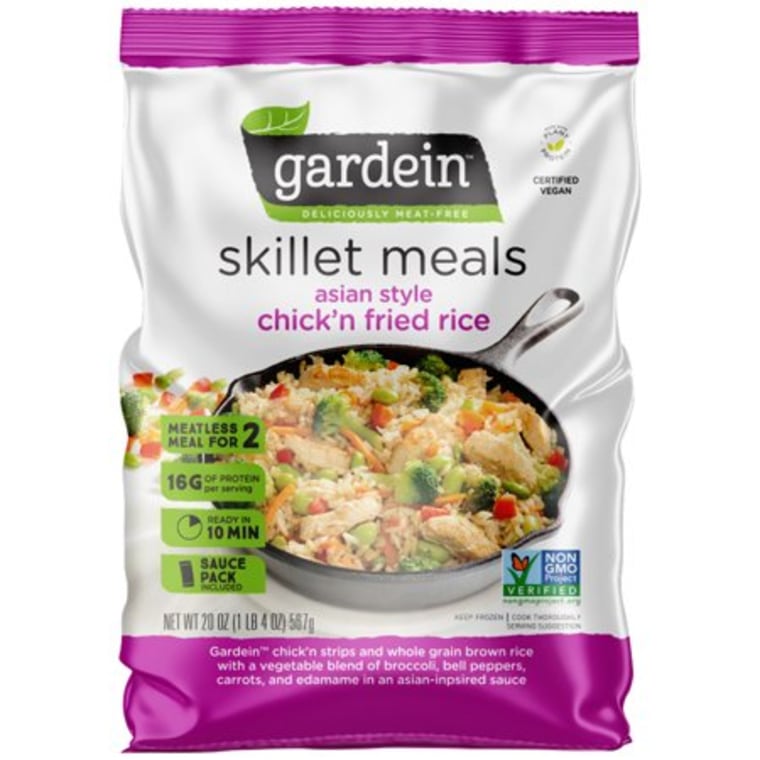 Not all freezer meals need to be microwaved! Here's an option that cooks in the skillet in minutes. "For vegetarians and vegans, this is good option when you're short on time and looking for a quick, balanced meal," says Angie Asche, MS, RD, a private practice sports dietitian in Lincoln, Nebraska. "I love that it uses brown rice, includes a variety of veggies, and has a plant-based source of protein." Each serving provides an excellent amount of both fiber and protein for 340 calories.
Make it even healthier: The sauce adds a significant amount of sodium to the meal. And it comes in its own pouch, so you don't have to add it to your meal. "I completely omit the sauce packet and add my own flavors!" says Asche. "I sauté a little garlic in avocado oil and add that to the dish, along with a drizzle of Bragg Liquid Aminos."
Go ahead and eat up! By the way, if a meal's instructions say to let it stand after microwaving, don't rush to unwrap it and eat it. Your dish will actually finish cooking in those extra minutes.
WHAT A NUTRITIONIST WANTS YOU TO KNOW
Want more tips like these? NBC News BETTER is obsessed with finding easier, healthier and smarter ways to live. Sign up for our newsletter and follow us on Facebook, Twitter and Instagram.