As sweater weather sets in, so does the desire for comfort foods. While edible comfort may bring back cozy memories, classic homey foods, such as cheesy casseroles, creamy soups and freshly baked goods don't exactly help you stay healthy. That doesn't mean you have to avoid your favorite dishes. The trick is to find lightened-up alternatives that still supply plenty of satisfaction without all the excess. Here are 15 dietitian-approved options that'll keep you warm and cozy all winter.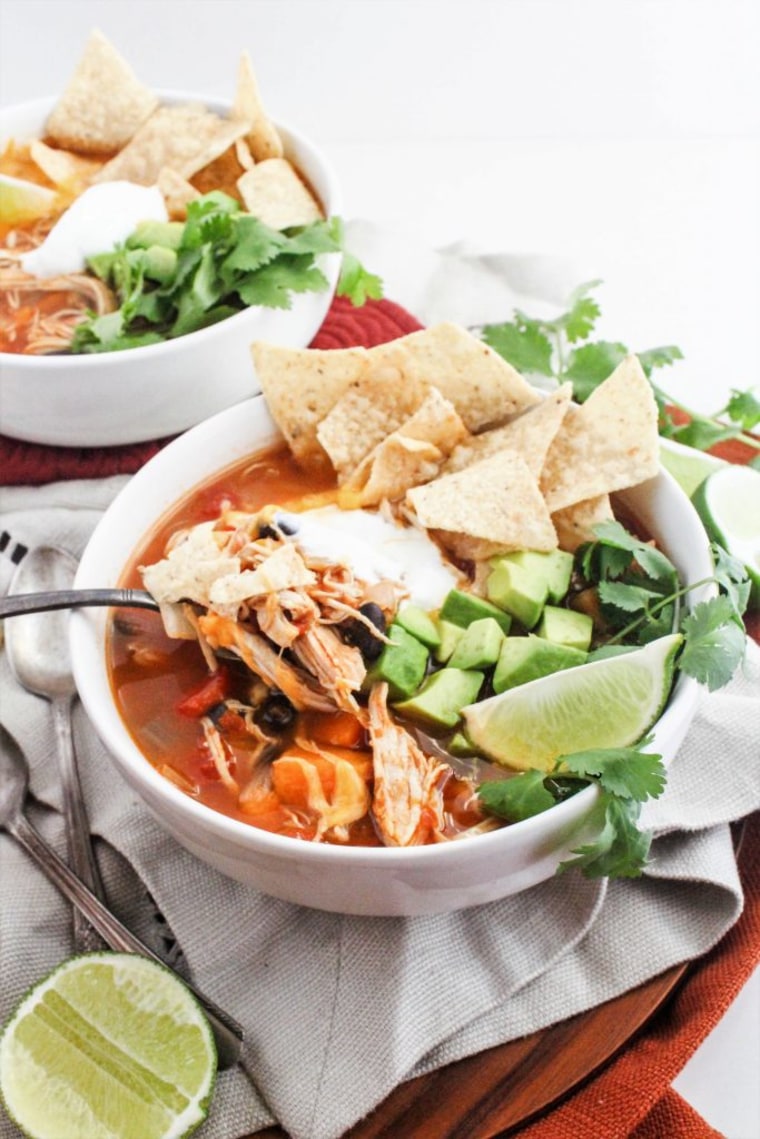 Soup is a meal that feeds the soul and this Instant Pot version will feed your belly in 30 minutes flat. With black beans and sweet potatoes, it's an immune-boosting meal that can also provide comfort if you happen to wind up sick. Hot liquids, including soups, have been shown to help you clear mucous more quickly than cold sips, and the flavors in this dish make it a delicious way to stay hydrated.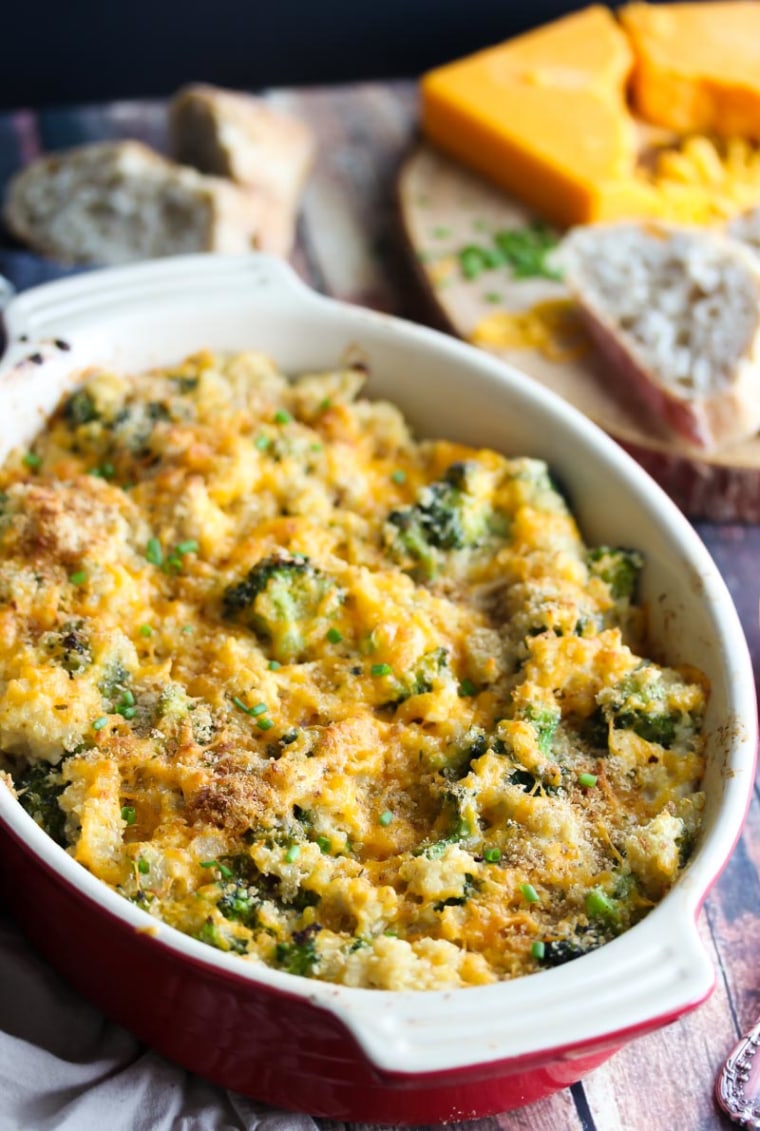 Most cheesy casseroles pack in the cheese. And I mean PACK! This one keeps things light while still providing all the gooey-ness you'd expect by mixing the cheese with plain Greek yogurt. Then it's topped with a little more cheese and some whole wheat breadcrumbs to provide that delicious golden-baked look that we all drool over!
Though this recipe is insanely straightforward, it includes plenty of pro tips, including swaps (like frozen broccoli for fresh) to keep things weeknight-easy.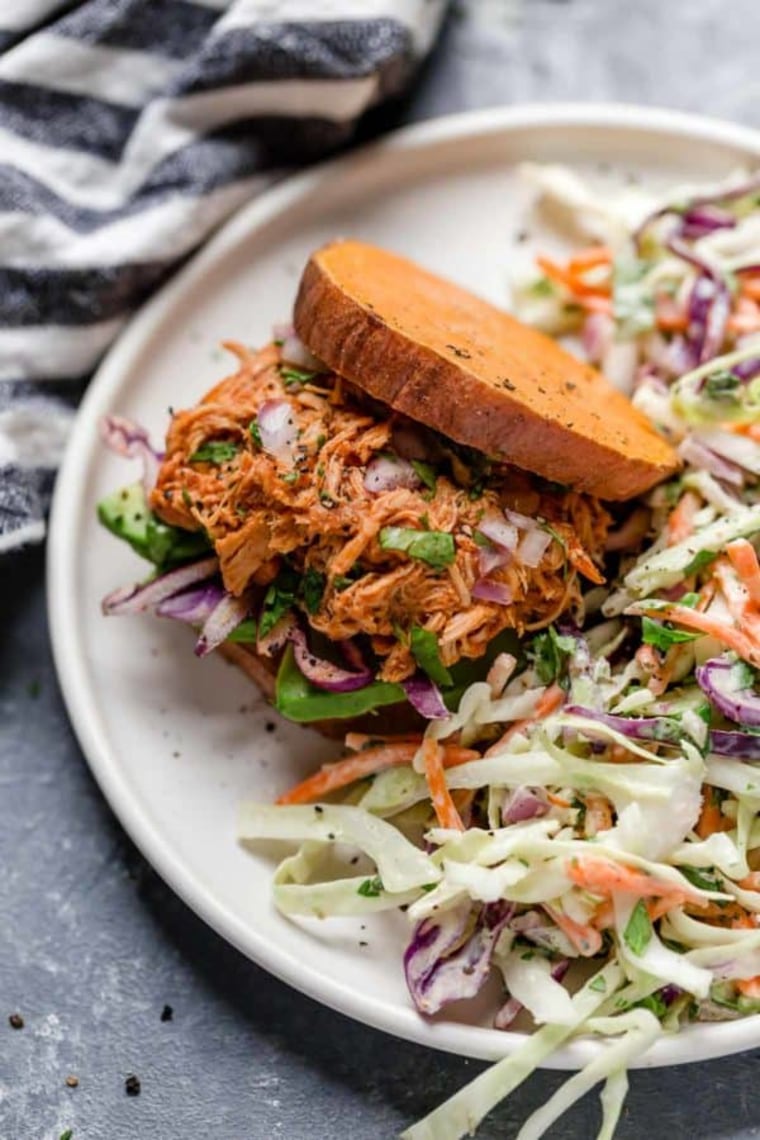 Ordinarily, sloppy Joes have a lot of added sugar from various sources, including ketchup Worcestershire sauce, and brown sugar. This version skips all that and keeps things sweet with the optional dates, instead. Plus, you'll get bonus nutrition in the bun: It uses sweet potato rounds instead of the typical fluffy white ones. But if that sounds a little too sloppy, you could always use the sloppy Joe filling to stuff the baked sweet potatoes instead. Either way, you're sure to find plenty of comfort here.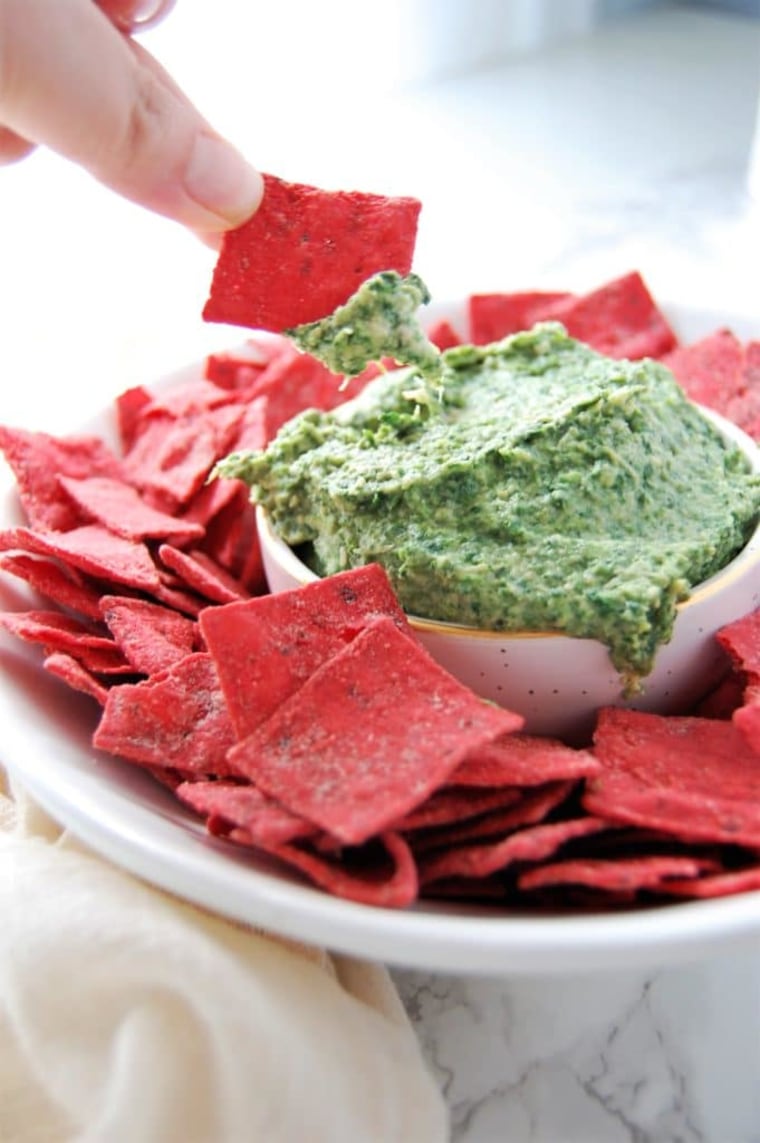 If you've got 10 minutes, you can whip up a batch of this classic dip, which skips a lot of the traditional ingredients, like cream cheese and sour cream, that don't show your body any love. (The healthfulness of the spinach and artichokes are offset by the blend of cheeses.) Of course, a healthy dip only gets you so far. The dunkers matter, too! Stay on the right track with healthy dunkers, such as red pepper strips or whole grain crackers or tortilla chips.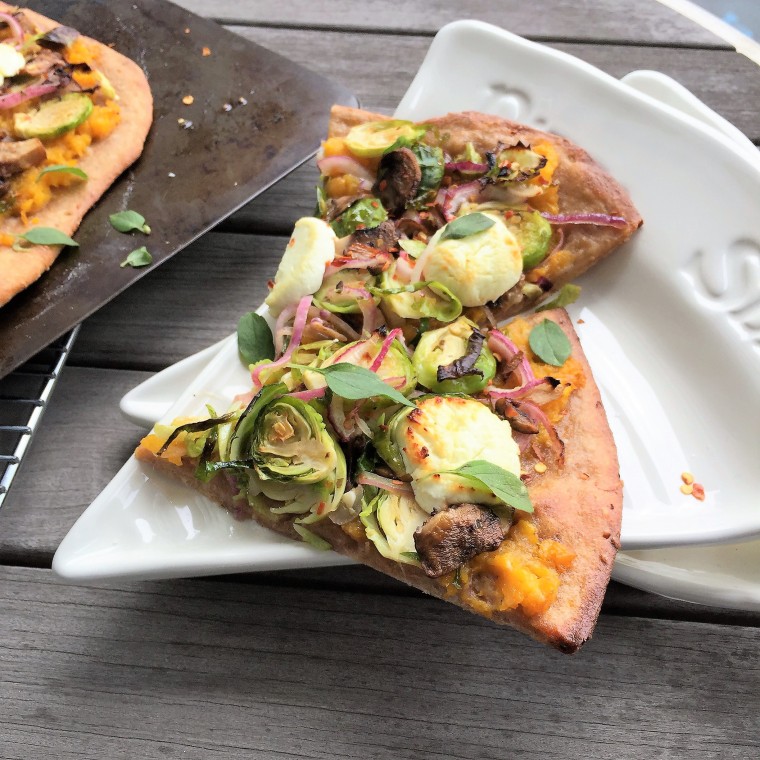 This pizza is a great seasonal choice thanks to some farmer's market finds. With a whole grain crust and veggie toppings, it has about twice as much fiber as a typical thin crust slice. Plus, the particular veggies used here, which include butternut squash, mushrooms, and red onion, have prebiotic fiber—the type that nourish the friendly bacteria in the gut. Studies suggest that by upping the balance of healthy bacteria, these fibers can help keep our immune system strong and protect against potentially harmful invaders. A pizza that protects? Yes, please!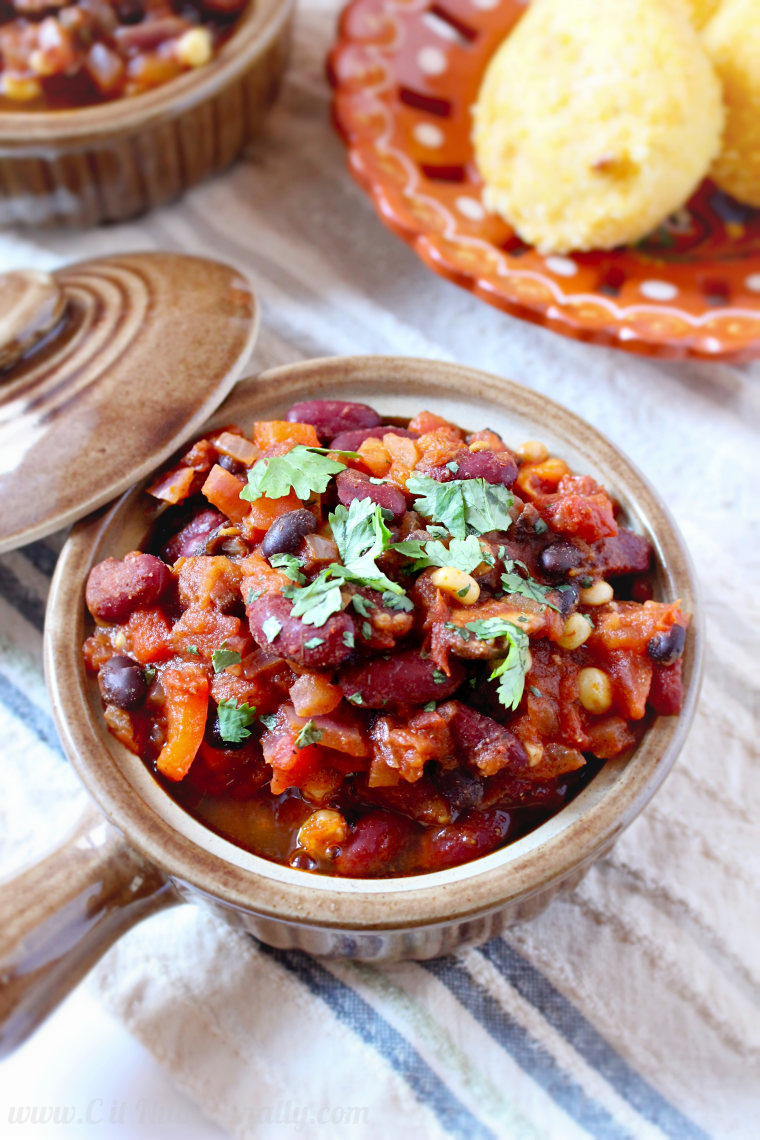 If you want to sink your fork into chili all winter long, bookmark this vegan, gluten- and grain-free recipe. If you're ambivalent about the long ingredient list, don't be. Many get poured straight from a can. And don't be ambivalent about a plant-based chili, either! Science suggests that meat lovers will find plenty of satisfaction from this hearty meal, thanks to the addition of Portobello mushrooms. Portobellos are considered rich in umami—a full-bodied flavor sensation that's sometimes described as "meaty". In one study, participants rated both red meat and mushrooms as equally satisfying, suggesting a plant-based option is just as filling. You can take comfort in that!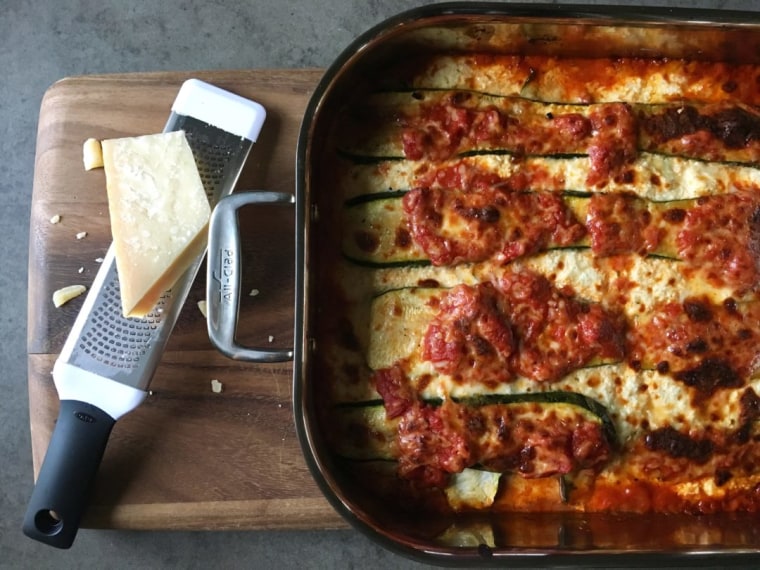 Traditional lasagna is made from white pasta noodles. In this twist, thinly sliced zucchini replaces the noodles, lightening the carb and calorie counts. Though you'll need a little patience to wait for it to bake (it takes 40 minutes of hands off time), the end result will be worth it!
With all purpose flour and plenty of sugar, most muffins are closer to cupcakes than healthy fare. These are made better by using less sugar and butter, along with white whole wheat flour—a whole grain alternative to all purpose. If you bake up a batch of minis, as shown here, your comfort food fix will clock in under 100 calories.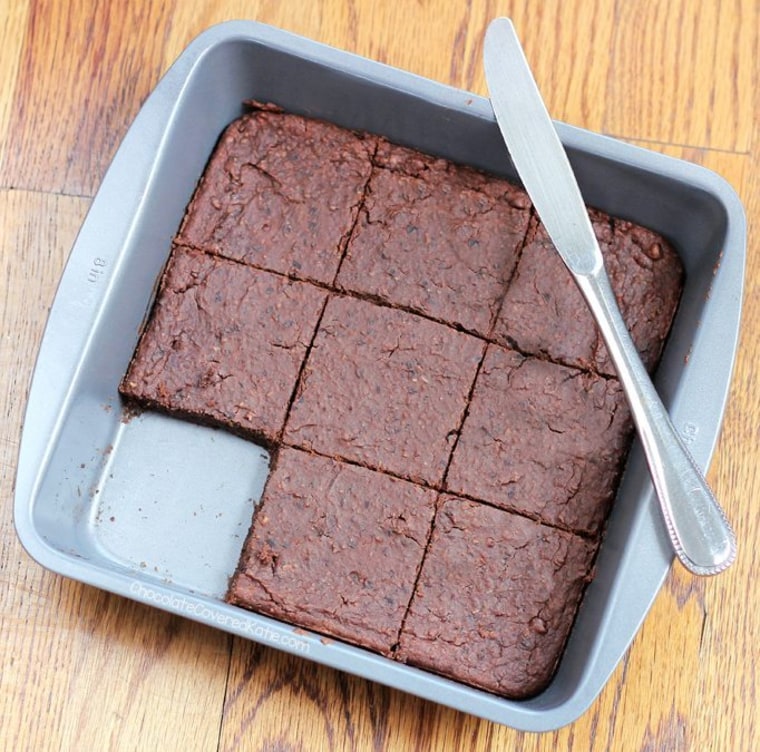 One bite of these brownies will make you forget all about the black beans they contain. But the pantry staple provides a lot of goodness for your body. Black beans are one of the top sources of antioxidants—nutrients that offer head-to-toe protection against compounds that destabilize our cells and leave us at risk for certain diseases. Black beans also supply calcium, potassium, magnesium, and iron—minerals that many Americans fall short on. And just in case you need another reason to sink your teeth into these rich, chocolatey brownies, they provide 3 grams of fiber to nourish your gut.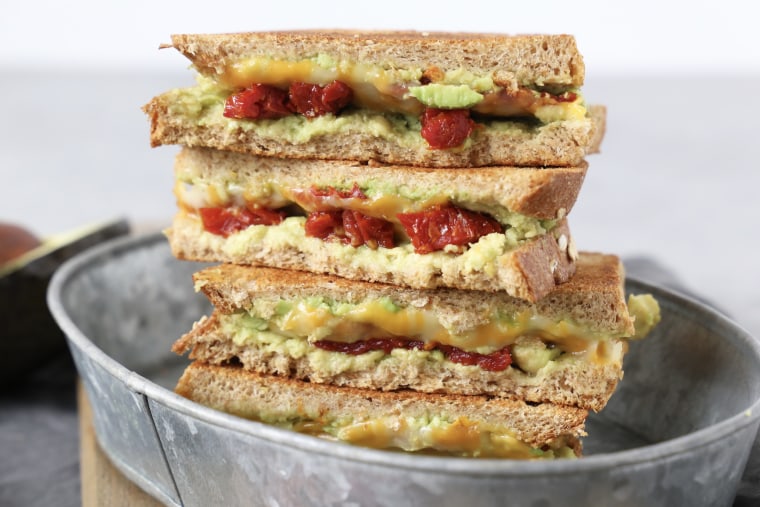 Maybe it's just me but grilled cheese feels like the ultimate comfort food. However, when it's made in the traditional way—with loads of butter and cheese between two slices of fluffy white bread—it doesn't score many nutritional points. A few swaps and healthy add-ins can turn that around. The key is to start with fiber-rich, whole grain bread. Use a bold-flavored cheese, like swiss or cheddar, which keeps your taste buds happy, even if you use a little less. This version brings more nutrition to your grilled cheese by layering in avocado, which in addition to keeping things extra creamy, also brings vitamins and minerals along for the ride.
MORE RECIPE IDEAS
Want more tips like these? NBC News BETTER is obsessed with finding easier, healthier and smarter ways to live. Sign up for our newsletter and follow us on Facebook, Twitter and Instagram.