Before having kids, tech entrepreneur Nirav Tolia spent hours online each day catching up on his favorite sports teams, doing research, or scrolling through social media.
Now the father of three young sons, Tolia, the co-founder and chief executive of neighborhood-based social network Nextdoor, goes out of his way to put his smartphone down so he and his wife can lead by example for their kids.
"Our real priority is getting them out of the house and experiencing the world," Tolia, who lives in San Francisco, said. "We have a no-phone policy when we're with our children. That doesn't mean we don't have our phones with us — but we're not watching YouTube out of the corner of our eyes."
Tolia said he's witnessed a seismic shift among other Silicon Valley executives, too, as they have become parents amid growing evidence of technology's pitfalls for children. Recent research has found that smartphones may be making kids more depressed, social media may cause increased anxiety, and there's a possible connection between gaming and lower grades.
But kids' device use shows no sign of slowing: 45 percent of teens say they are online nearly constantly, and mobile device time for children under 9 has tripled in recent years to an average of 48 minutes per day.
For advice on raising kids in the digital age, NBC News asked Tolia and nine other tech executives what boundaries they set for their own children. Here are some of their rules.
WHAT'S ALLOWED:
An hour of device time — once dinner and homework are done
Roy Sehgal, chief operating officer of image-sharing site Imgur
Kids: Sahana, 8, and Mohan, 5
Sehgal believes technology can be an important tool for creativity and learning — but he also recognizes its downsides based on the years that he's spent working on mobile, entertainment and social products.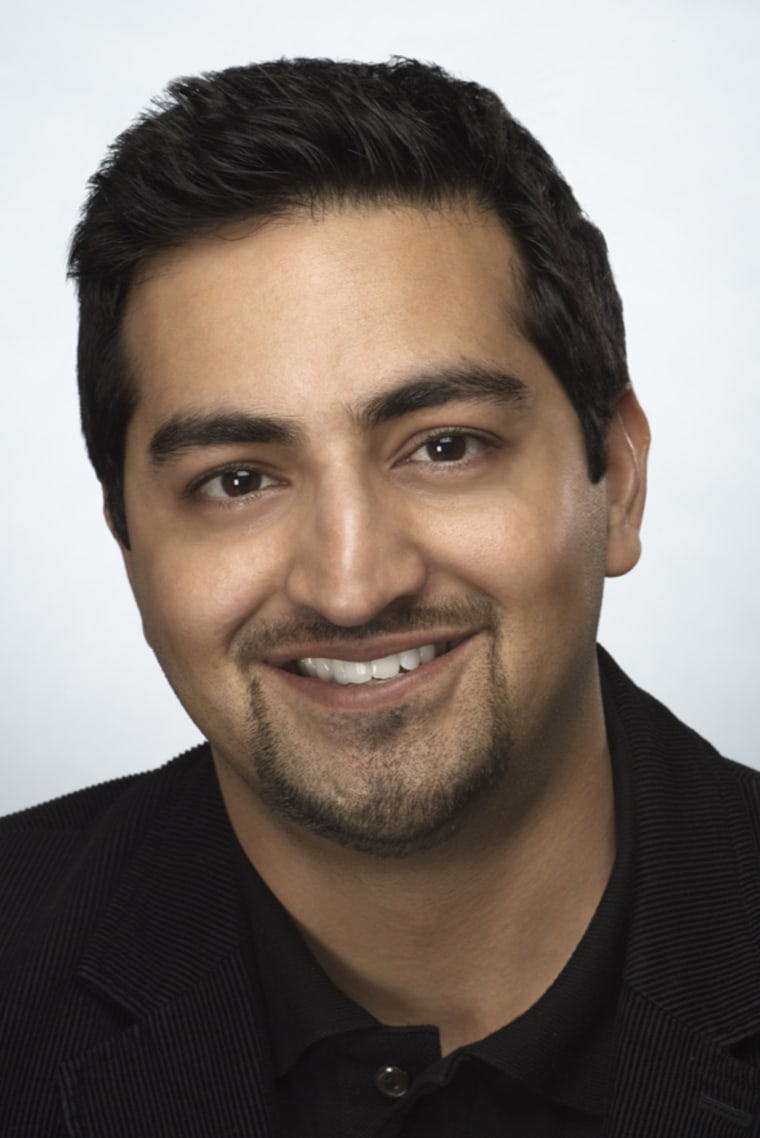 "I think a lot about the impact that they're having on our kids, and I think about the social platforms in particular because they become these attention monopolies. They exploit our relationships, our psychology, and it's this never-ending game of acquiring likes," he said.
As a result, Sehgal's kids don't get any device time during meals, in their bedrooms, or until after their homework is done. Sehgal and his wife don't permit messaging on social media and limit the "more passive areas of technology," like watching videos. Instead, Sehgal prefers games like Minecraft, or apps that teach coding.
An hour of TV on Saturday mornings — watched together as siblings
Nirav Tolia, co-founder and chief executive of neighborhood-based social network Nextdoor
Kids: Deven, 5, Dylan 4, and Declan, 2
With Nextdoor, Tolia set out to create a network that helped people make connections out in the real world, not escape from it.
He hopes his kids will see technology the same way, and tries to lead by example: the only time he's on his phone when they're together is to see when a store or restaurant opens, or to order takeout.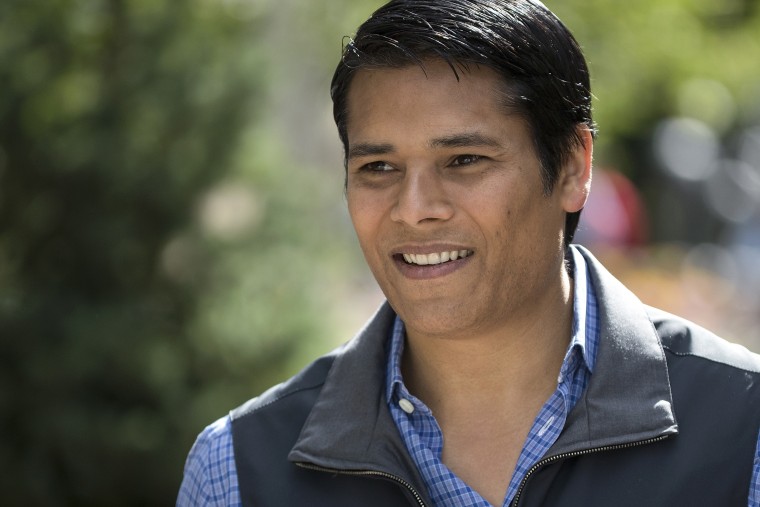 Screen time for his three sons is limited. The boys are allowed an hour of television on the weekends — but it must be done as a trio, so it creates family time.
"It's always at home, sitting together on the couch with blankets," Tolia said.
He and his wife try not to rely on technology as a way to stop tantrums. Part of that, he explained, is because handing a phone to the boys won't necessarily create more peace.
"If I give them the phone," he said, "that thing will just be fought over till the end of time."
Screen time, but a book must be read for a half hour first
Gabriel Weinberg, CEO and founder of internet privacy company DuckDuckGo
Kids: Eli, 9, and Ryan, 7
Weinberg wants his sons to have a mixture of education and fun in their lives — both on and off their devices. The boys get screen time every day, but have to read a book or do another non-screen activity first.
When it comes to screen time, one day is a "learning day," when they can only use educational apps; the following is a "game day," where they can play on the iPad or computer — but only with parentally pre-approved games and apps.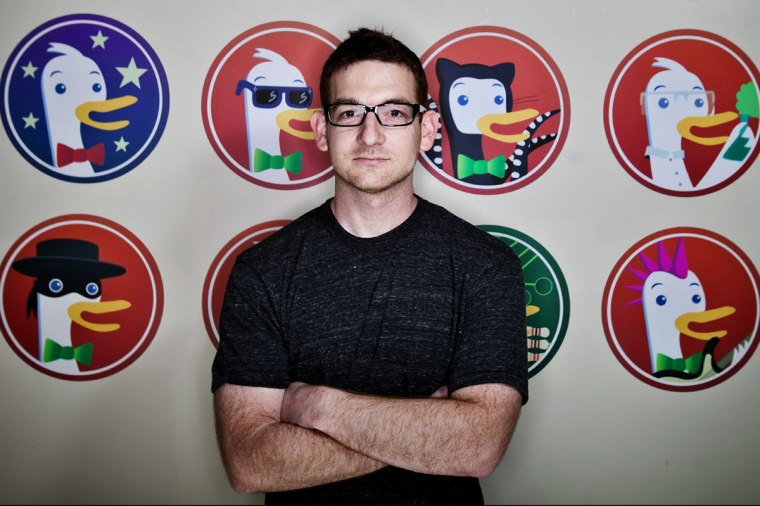 Weinberg and his wife have never shied away from technology — they allowed their son to play "Sesame Street" apps on the iPad when he was 1 — but they still want to provide some structure and supervision. Left on their own, the boys would "just watch endless videos" or drift toward non-educational games, Weinberg said.
Apps like Instagram — with a reality check
Kendra Ragatz, COO and general partner of Aspect Ventures, a female-founded firm of early-stage technology investors
Kids: two girls, ages 11 and 14
The girls can text and use apps OKed by their parents — which is decided on a case-by-case basis.
"I think it's a great opportunity as a parent to let them have a few select apps and to talk with them about it," Ragatz said.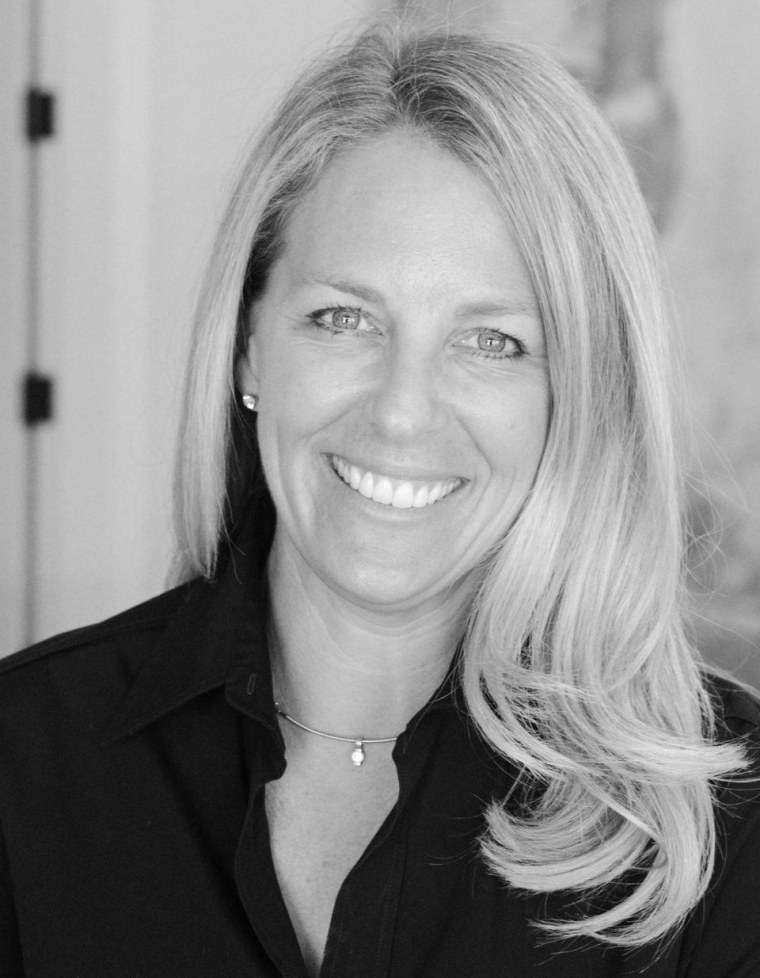 One of her 14-year-old's favorites is Instagram, which Ragatz decided to allow after a discussion about the potential for images there to be filtered or distorted in a way that presents an unrealistic standard of beauty.
"It's just working with them and having that dialogue around why something might be useful, but you have to use it in a certain way, and why something that you're consuming is valuable — but may not be authentic," she said.
Unlimited screen time — as long as it's for something educational
Hadi Partovi, founder and CEO of education nonprofit Code.org, a coding platform in schools
Kids: Darius, 11, Sofia, 9, and Maziar, 5
Partovi doesn't think screen time itself is "bad." The goal of his nonprofit is to get kids on computers to learn about coding — and his children are allowed to spend as much time as they want on the platform.
Partovi's older two kids have their own smartphones. If they want an app on it, they must make the case first to their parents that it has educational benefits.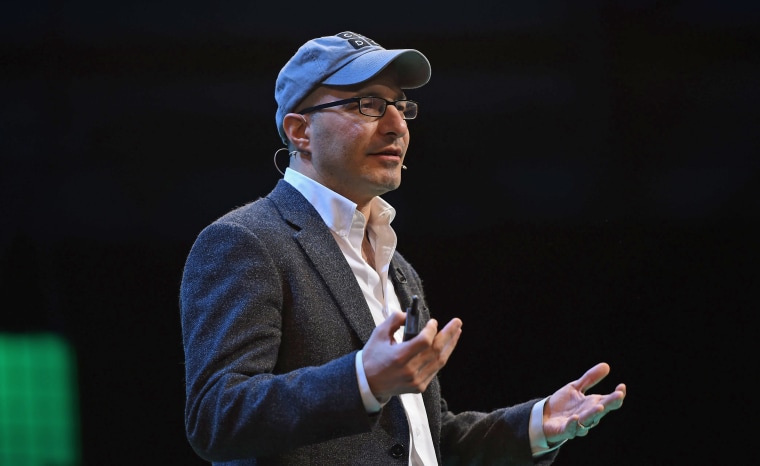 All of his kids are allowed practically unlimited screen time if they're learning or being creative, as opposed to spending hours on social media. Online puzzles are OK — just not at the dinner table. And nothing that the kids can get overly addicted to (Minecraft is allowed in small doses).
WHAT'S NOT ALLOWED:
No screen time during the week. No social media any time.
Danielle Levitas, senior vice president of research and communications at App Annie, which provides data to apps to help them acquire users
Kids: Marcus, 12, and Jacqueline, 7
Levitas said she "micromanages" the kids' technology use. Neither has their own smartphone and they are only allowed screen time on the weekends. The kids also aren't allowed on social media. YouTube is both kids' favorite website, and Levitas closely monitors what they're watching, worried about the ads that pop up, even on children's shows.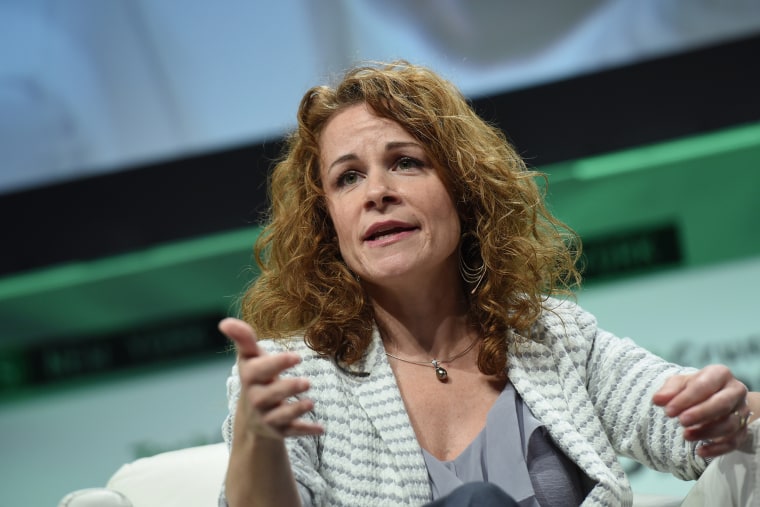 Levitas sets such strict boundaries because she thinks it's unrealistic to expect children to limit themselves.
"We all know the distraction factor that technology brings," Levitas said. "I don't care what age you are. It's so easy to just be like, 'I'm just going to look over here for a little bit,' and I think to assume children are going to have even more self-control is completely unfair and unrealistic."
No screen time before age 2
Tom Cortese, co-founder and chief operating officer of Peloton, the fitness and tech company that brings virtual workout studio classes into people's homes
Kids: Giorgio, 4, and Gavriel, 2, and a daughter due in November
Cortese feels technology should be used to augment real-life experiences, not as a substitute for them. He and his wife didn't allow screens until their kids turned 2 — essentially following the American Association of Pediatrics' guidelines for device use. (The only screen time children under 18 months should have is FaceTime conversations, the association says, while kids 2 to 5 years old should have no more than an hour a day.)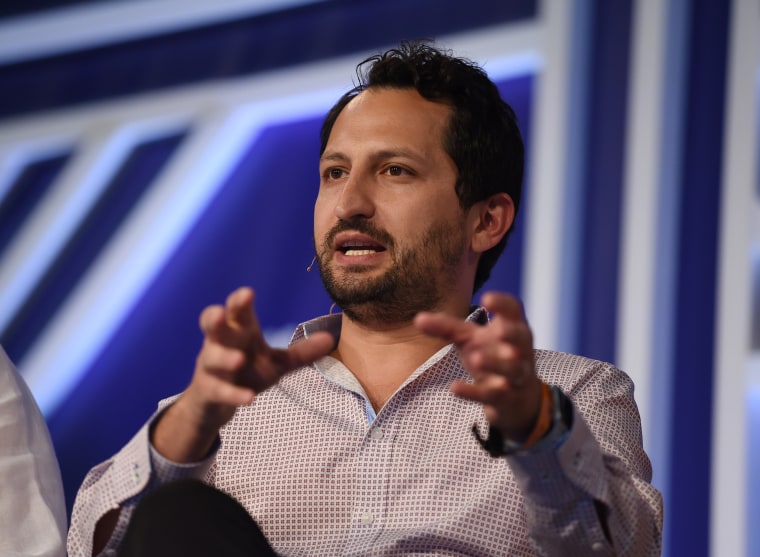 Now Cortese's boys are allowed some tech time, but it's limited — in a way that often differs from their peers.
"You go to restaurants and you see other families...who are having a wonderful, lovely dinner because their kids have an iPad or a phone and they're quiet and happy, and the parents are conversing with one another," Cortese said. "When we go out for dinner, we're manning the two boys and keeping them fed, and bring crayons and books. It requires a lot of work."
No private messaging online
Kate O'Loughlin, chief operating officer, North America of SuperAwesome, a platform that provides kid-safe marketing tools to brands
Kids: Evelyn, 5, and John, 3
O'Loughlin knows from her job that tech companies frequently fail to think about their products' youngest consumers, so it's up to parents to educate kids on how to be safe and responsible online.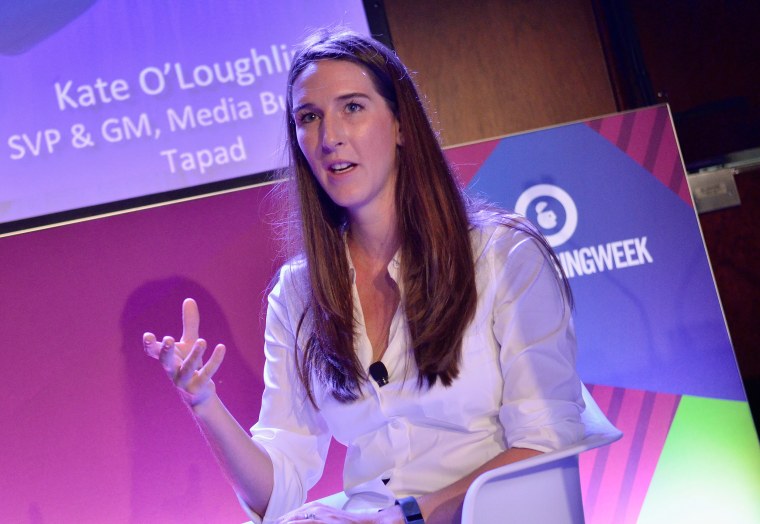 "I try to teach them to do self-monitoring," she said. "I know I'm not going to look over my daughter's shoulder for every video that she clicks next on, so I ask her, 'Hey, do you think that video is good, is kind, is nice? Something that you would want to be?' Frankly, I think that that has to be the way she learns how to navigate the internet, because Mom's not always going to be there."
She sees value in her kids learning online, from games involving reading and math to bilingual videos. On weekend mornings, she and her husband let their kids use technology, but with tight restrictions, particularly on sites that offer private messaging, because "that's where the creeps and bullies come in."
No YouTube, but streaming videos on Amazon is OK
Brad Arkin, chief security officer for software company Adobe
Kids: Three boys, ages 3, 7, and 9
Arkin sets parental controls for the family's devices, and he explains his reasoning to his sons. He believes kids should be educated about the possible risks of technology so that when they're older, they are empowered to make good decisions online.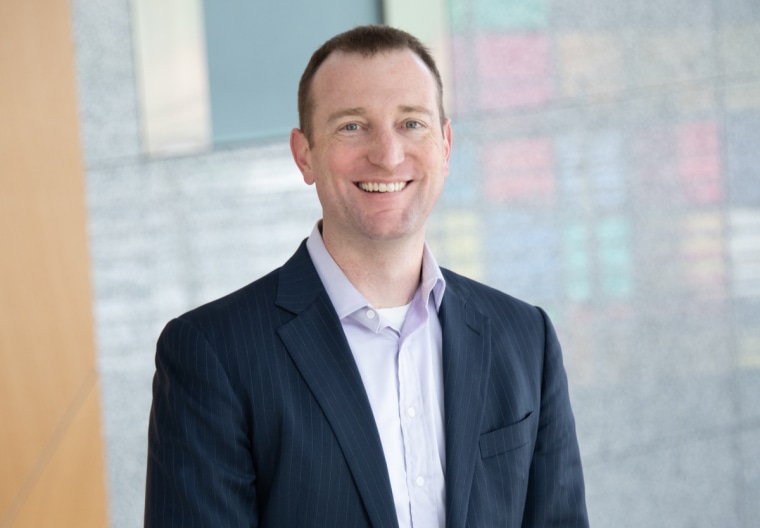 The boys have email accounts to exchange messages with grandparents, aunts and uncles. They're also allowed to watch videos, but they can't go on YouTube. Instead, they stream Amazon's on-demand service, which Arkin feels has a lower chance of surfacing unsavory content.
"I have it on the most restrictive setting, so even if they wanted to, they couldn't visit Facebook," he said.
(They also are allowed to "window-shop" on Amazon — mainly so they can daydream about buying $6,000 Lego sets.)
No devices in the bedroom
Steven Aldrich, chief product officer at GoDaddy, which helps people build an online presence for their business ideas
Kids: Jackson, 16
Jackson has had a phone since sixth grade, and right from the start, Aldrich and his wife suggested he leave both his phone and his computer downstairs to charge at night so there wouldn't be any distractions to his sleep.
"That was really simple and since it was from Day One, there's never a debate or argument about what's appropriate use in his bedroom, because there are no devices," Aldrich said.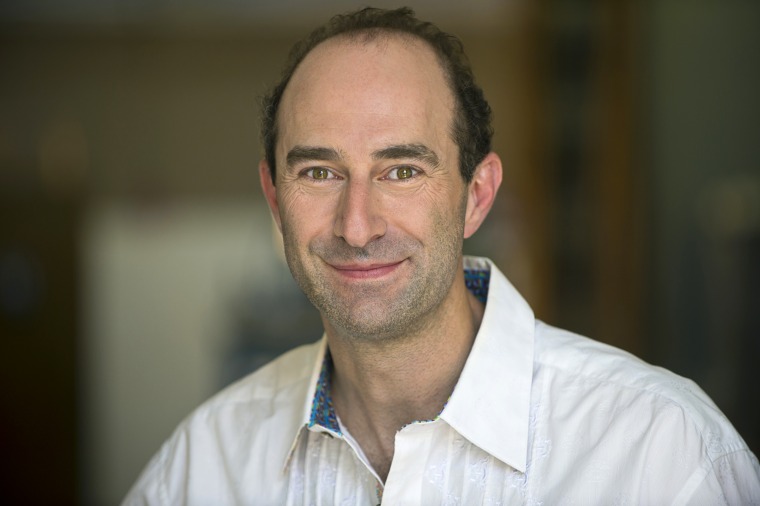 Other than that, Aldrich and his wife don't do content blockers or time limits on devices — just family conversations about how Jackson wants to spend his time, both online and offline.
"Our kids are going to have to live in a world where these distractions are always with them," Aldrich said. "The more we can help him make these decisions by himself, the better prepared he'll be for the world he's entering."
CORRECTION (June 11, 2018, 12:51 p.m.): An earlier version of this article incorrectly described the websites used by Danielle Levitas' daughter Jacqueline. Jacqueline does not have an account on Musical.ly.