No one wants to face the fact that as we age, our brains diminish. We forget things we once easily remembered. We lose our concentration during a conversation. So when we heard that coloring pictures in books, doing challenging Sudoku puzzles, and playing online brain-training games could ward off mental decline and improve our ability to think, learn, and remember, we jumped at the chance to help ourselves. But do these things really work?
The answer is yes. And no. Well, maybe.
"It's a wildly debatable topic," says Eleazar Cruz Eusebio, Psy.D., associate professor at the Chicago School of Professional Psychology and a specialist in cognitive behavioral therapy.
The science community is intrigued, but wary.
"There are studies that show some correlation between certain activities and good brain health, but no definitive studies that say doing these kinds of activities will make the brain healthier," says Adam Lipson, M.D., a board-certified neurosurgeon in northern New Jersey.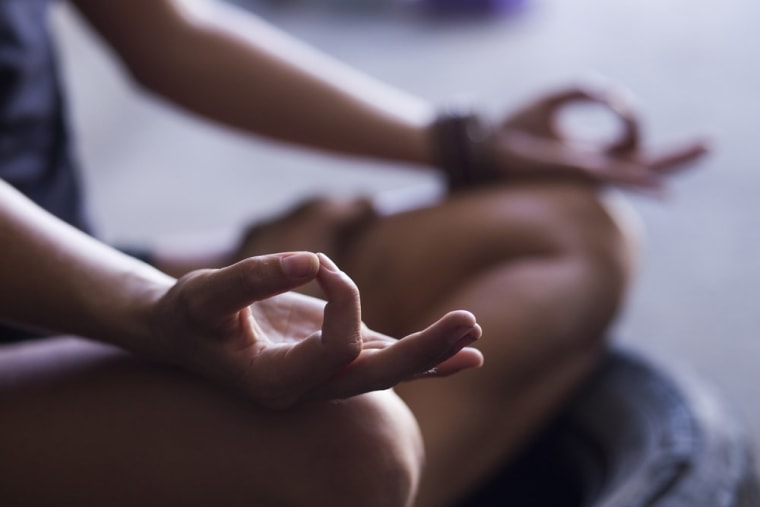 Yet many people are believers. Take, for example, Lumosity, the popular web and mobile brain-training program whose website boasts of "helping people keep their brains challenged." It has 85 million registered users who've hopped on board since its launch in 2007.
But experts want to see proof that brain training isn't merely a money-making industry.
"These programs have to do a better job of explaining what they're measuring," says Eusebio. "They're claiming one thing but maybe they're measuring something else, and I don't know what it is they're measuring." (Last year, the Federal Trade Commission charged Lumosity with deceptive advertising; the company paid a $2 million settlement.)
How does brain training work? By encouraging the brain to forge and maintain new connections, an ability that scientists believe diminishes with age, Lipson explains.
Although the data is still out, "there are no conclusions to show that these games improve memory or intelligence or cognition," Lipson said. Still, "they clearly don't hurt, and a lot of people do engage in them and we see a lot of subjective reports that they do in fact help."
Some activities do have a proven impact on the brain. Here are some that experts say are worth trying:
Coloring
The popular preschool pastime that has adults flocking to stores to buy themselves "Star Wars" coloring books and 12-packs of colored pencils has been proven to give users a sense of focus.
"But it's not that you become more focused," says Eusebio. "What you're really doing is silencing your mind," which leads to better focus.
Chess
Eusebio categorizes playing chess as "working-memory training."
"You have to think about the moves ahead of time," he says. "You've got to plan and strategize, which is really working on executive function." That's a set of mental skills, like focus and self-control, that help your mind get things done.
Sudoku
Taking a stab at Sudoku is another working-memory training activity. It's like chess — while you're making a move, you have to think three or four steps ahead to your next move. And that's good exercise for the brain.
Exercise
Being physically active and engaged also has a positive effect on your cognitive health.
"There are studies that show exercise improves mental function," says Lipson. Eusebio agrees.
"Engaging in regular activity of moderate intensity over the course of six months to a year has scientifically been proven to increase the volume of select brain regions, such as the hippocampus, which is responsible for memory. That's telling us that moderate aerobic activity can lead to improved brain function," he says.
Meditation
"Meditation is quite helpful," says Lipson, "and there are great studies on that." One study found that, after a two-week mindfulness-training course, participants showed improvements in both attention spans and concentration levels.
Diet
What you eat may also influence cognitive function. Martha Clare Morris, a nutritional epidemiologist at Rush University Medical Center in Chicago, developed a diet called MIND, which may decrease the chances of brain disease that could lead to Alzheimer's.
"The MIND diet was designed based on the best scientific evidence of the specific foods and nutrients that impact the brain," says Morris. Those foods include berries, especially blueberries and strawberries, green leafy vegetables, fish, poultry, beans, and even wine; foods to avoid include cheese, red meats, and sweets.
Anything New
Trying novel activities, such as playing the piano or learning a language, creates new connections in areas of your brain that have never been used before. "Podcasts are fantastic for this," says Eusebio. For an even bigger benefit, as you're learning that new skill, walk or run at the same time.
Not being complacent about life, which can lead to boredom, improves cognitive function too. That's why reading about subjects you haven't read about before is one of the best ways to grow your brain.
"Being curious," says Eusebio, "that's brain training."
RELATED: