For years, a Utah garage concealed a grisly secret: the bodies of seven babies, strangled or suffocated and placed in boxes.
Authorities say Megan Huntsman, 39, admitted she either strangled or suffocated six of her children, wrapped their bodies in towels or shirts and then put them in plastic bags before entombing them in the garage.
What they may never know is why.
In most cases of infanticide, women kill a single newborn, often after an unexpected pregnancy, said Dr. Neill Epperson, an associate professor of psychiatry and obstetrics and gynecology at the Perelman School of Medicine at the University of Pennsylvania and director of the Penn Center for Women's Behavioral Wellness.
"There are women who don't even recognize they are pregnant and panic or have an extreme psychological reaction when all of a sudden they give birth," Epperson said. "People react differently. Some cry out for help. Others might dissociate and go on autopilot. Others might give birth and think the baby is dead."
Those women generally don't do it again.
"I don't even want to guess why someone might have done it six times. This sounds like a serial pattern," Epperson said.
Huntsman was arrested Sunday on six counts of murder and is being held on $6 million bail. Authorities said a seventh baby appears to have been stillborn. It's unclear how she concealed so many pregnancies from her estranged husband and three older daughters — a teenager and two adults.
Huntsman certainly wouldn't be the first convicted of serial infanticide. Though rare, it happens all over the globe.
In 2010, Dominque Cottrez, 46, a woman from Villers-au-Tertre, France, admitted to suffocating eight of her babies as newborns. In the same year, another French woman, Celene Lesage, 38, was sentenced to 15 years in prison after police discovered the corpses of six infants she'd murdered hidden in a cellar.
In the United States, Marybeth Tinning, who is now 70, was sentenced in 1987 to 20 years to life after being convicted of smothering her 4-month-old daughter. Though Tinning was also suspected in the deaths of six of her other children, she was never tried or convicted for those deaths.
We don't know much about serial baby killers, in part because they are so rare, said Nancy Kaser-Boyd, a forensic psychologist who is on the expert psychiatric panel for Los Angeles County.
"Six times is totally different from a onetime event," Kaser-Boyd said. "Frankly it could be someone who is not high functioning, who is not careful about pregnancy and then when the baby comes is not motivated to do anything like file for adoption or anything like that."
In several cases of serial infanticide, the mothers have had children that were allowed to live. It's not clear why some babies were killed and others not.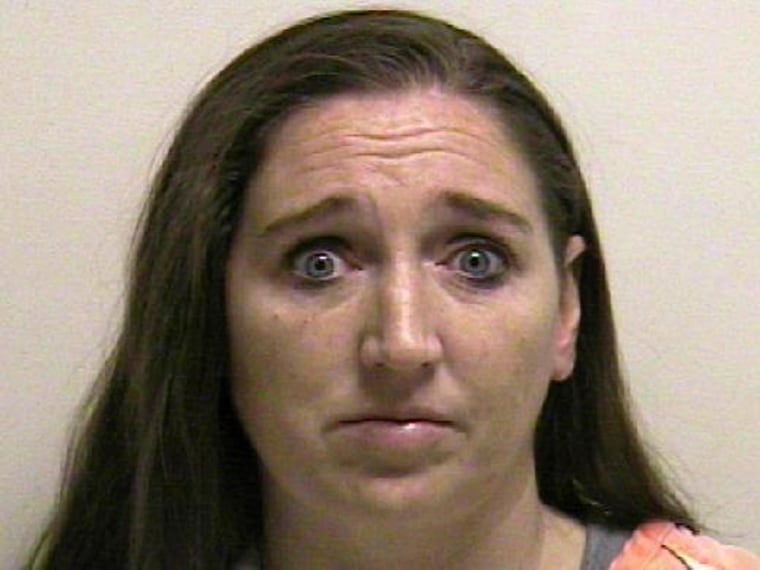 Epperson drew a distinction between serial baby killers and women like Andrea Yates who drowned her five children in a bathtub in a single day. Though Yates was initially convicted of murder, on retrial, a jury found her not guilty due to insanity.
"She had a well-known psychotic disorder and had been in treatment long before it happened," Epperson said. "There was clear evidence of major mental health problems. I do want to be clear, though, that there are a lot of women with mental health problems who are fine parents and a lot of people who are terrible parents who don't have any mental health problems."
So, could a woman like Huntsman have been suffering from psychosis each time she killed a child?
"Andrea Yates was obviously in the midst of a psychotic episode," Epperson said. "But to have six psychotic episodes . . ."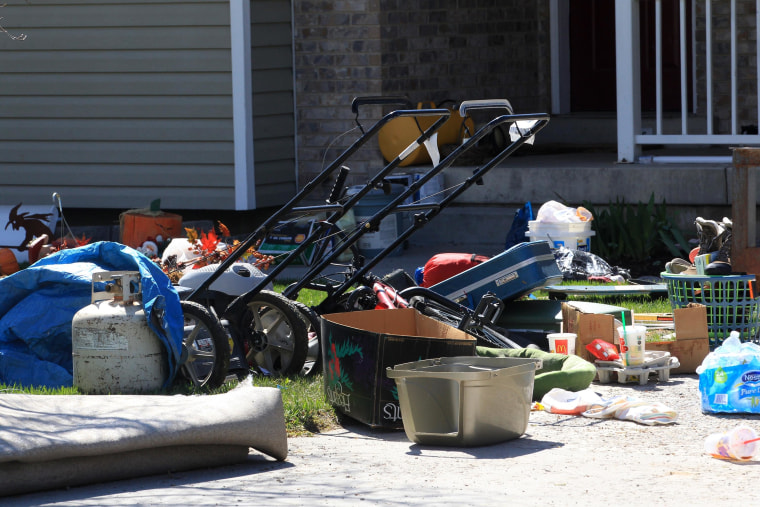 Still, psychologist Diane Sanford believes postpartum depression can play a role even in cases where there are serial infant murders.
"These women aren't well," said Sanford, a postpartum expert and co-author of "Life Will Never Be the Same: A Real Mom's Postpartum Survival Guide."
"They're psychotic and probably delusional and if they don't get treatment they continue to be ill and then during pregnancy and postpartum their hormones make them vulnerable to an intensification of their already existing illness. So these kinds of tragedies occur."
Sanford interviewed a woman, Paula Sims, who drowned two infant daughters. Although she originally blamed an intruder, "It was pretty clear to me that she suffered from postpartum psychosis on each occasion and didn't get the treatment she needed."
"If you have postpartum psychosis and are delusional and your thinking improves enough between episodes — it could happen," Sanford said.
Huntsman should also be evaluated for psychiatric disorders like bipolar disorder and schizophrenia, Kaser-Boyd said.
"If I were asked to do a forensic evaluation on this woman I would look for a history of special education placement, developmental disability, a history of being a victim of child abuse," Kaser-Boyd said. "I would look at what her world was like. Does she have any support?"