Recently in celebrity real estate, Maroon 5 frontman Adam Levine bought a new home in Beverly Hills, U2 bassist Adam Clayton lists his home and Chloe Sevigny relists her New York co-op.

Adam Levine buys in Beverly Hills
Maroon 5′s tattooed lead singer Adam Levine just picked up a home in the illustrious 90210 ZIP code for $4.83 million.

The musician and "The Voice" judge was rumored to be house shopping awhile ago; Real Estalker wrote that Levine listed his Los Feliz home as a pocket listing in early September, beginning his house hunt in earnest.
Apparently the historic "Benedict House" was what Levine was looking for. Situated in a private and gated community, the hilltop home is hidden at the end of long and gated driveway ending in an enormous motor court.
The 6-bed, 7-bath home was built in 1940 and retains much of the time period's character with high ceilings and wood floors. However, the Beverly Hills home is more classic than bachelor-pad, and if Levine's taste hasn't changed, he'll likely give the home the same Architectural Digest-worthy makeover he did to his last home.  Boasting 6,500 square feet of living space, Levine's new home also has a detached guest house, swimming pool and spa.
Chloe Sevigny's New York co-op for sale
Actress Chloe Sevigny has listed her East Village apartment for $1.995 million. Best known for her role in the TV show "Big Love," Sevigny previously had her home on the market for $1.7 million last summer and even snagged a buyer. However, according to the NY Post, the deal fell through.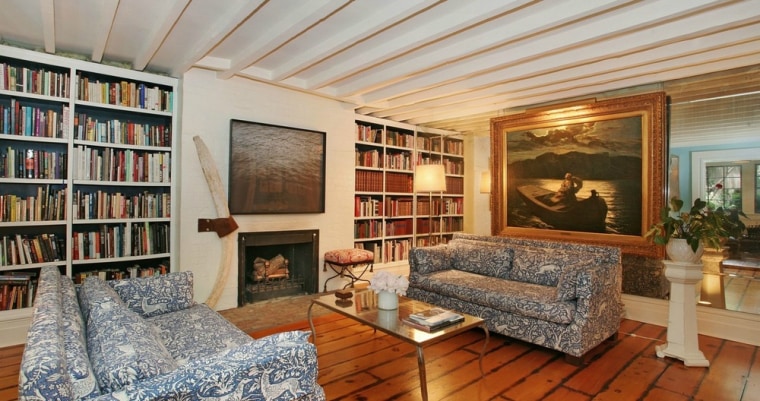 Back on the New York market, the co-op is a 1-bed, 1.5-bath residence measuring 1,250 square feet with a rose garden. The 1870-built brownstone is located at 109 E 10th St, New York, NY 10003 and was featured in House & Garden magazine. Exposed brick walls, plank hardwoods, beamed ceilings and a wood-burning fireplace surrounding built-in bookshelves are particular charms of the apartment.
U2 bassist Adam Clayton lists NYC apartment for $8.695 million
Their origins may be Ireland, but the epic band U2′s invasion of New York in 1980 marked the beginning of a long and creatively productive love affair with the city and three of the four band members who eventually made it their adopted stateside home.

But the end of an era seems at hand, at least in terms of the bandmates residency at the famed El Dorado co-operative apartment building on the Upper West Side. Years after David "The Edge" Evans and Bono (Paul Hewson) sold their units in the famed prewar classic building, bassist Adam Clayton is also ready to jump ship.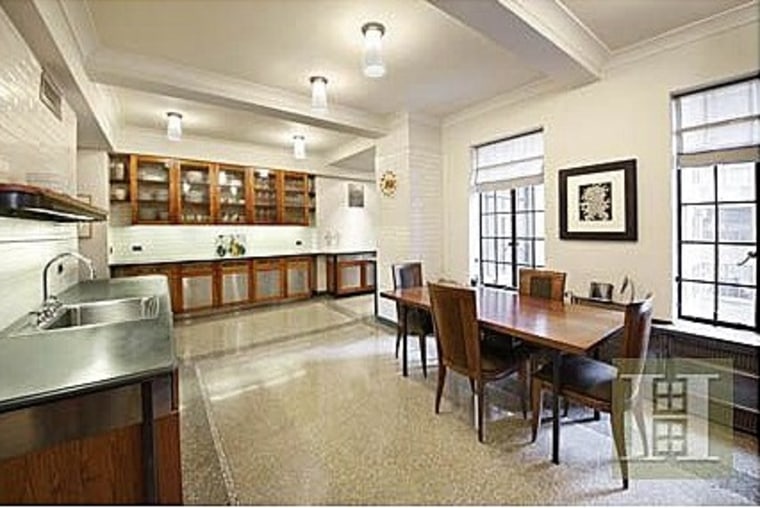 Clayton has listed his 3-bedroom, 4-bathroom apartment at 300 Central Park W, New York, NY, 10024 for $8.695 million.
Clayton's home is actually two apartments that he bought nearly two decades ago, converting them into a pristinely remodeled residence complete with an art gallery entryway, chef's kitchen and a master suite with views of Central Park. Listed by Emma and Michael Kerins of Halstead Property, the apartment will appeal to those who want a first-rate Manhattan address in an iconic building that maintains "white-glove" concierge amenities.
More from Zillow: