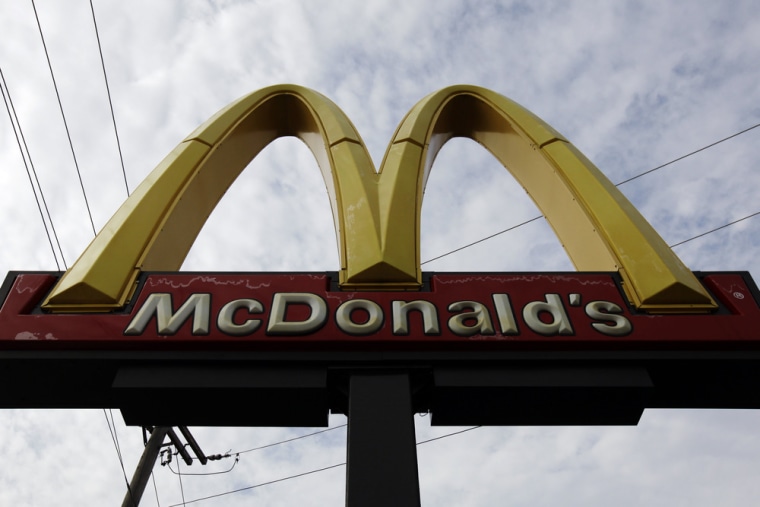 After yet another public relations headache, McDonald's has taken down its employee resources website following what it deemed "unwarranted scrutiny and inappropriate commentary."
On Monday, CNBC reported the McResource Line site included multiple posts bashing fast food, the industry that McDonald's has spent decades spreading throughout the world.
Several excerpts from the posts, which were created from a third-party vendor, warned against the negative effects of fast food, even going so far as labeling a cheeseburger and fries, core items on its menu, as an "unhealthy choice."

After news of these posts went viral, the fast-food giant told its vendor to remove the site, said Lisa McComb, a spokeswoman for McDonald's USA. The company will still offer employees help via phone.
"We have offered the McResource program to help our valued McDonald's employees with work and life guidance created by independent third party experts. A combination of factors has led us to re-evaluate, and we've directed the vendor to take down the website. Between links to irrelevant or outdated information, along with outside groups taking elements out of context, this created unwarranted scrutiny and inappropriate commentary," McComb said in a statement.
"None of this helps our McDonald's team members. We'll continue to provide service to them through an internal telephone help line, which is how the majority of employees access the McResource services."
The site now reads:
"We'll Be Back Soon!
"We are temporarily performing some maintenance in order to provide you with the best experience possible. Please excuse us while these upgrades are being made."
The fast-food advice is the latest blunder involving the site during the last few months.
In November, the company detailed tipping advice for workers, many of whom make around minimum wage. It listed pricey suggestions for tipping au pairs, personal fitness trainers and pool cleaners from etiquette maven Emily Post—advice it removed after a CNBC inquiry.
McDonald's also received negative media coverage after it advised employees to get out of holiday debt by returning unopened purchases and after it published a budget guide that included no money for heat and $20 a month for health care.

—By CNBC's Katie Little. Follow her on Twitter @KatieLittle

Posts on McDonald's employee site bash fast food
McDonald's out-of-touch tipping advice
Restaurants' big bet to get you to spend more