Aston Martin expanded a recall Wednesday to cover most of its sports cars built since late 2007 after discovering a Chinese sub-supplier was using counterfeit plastic material in a part supplied to the British luxury sports carmaker.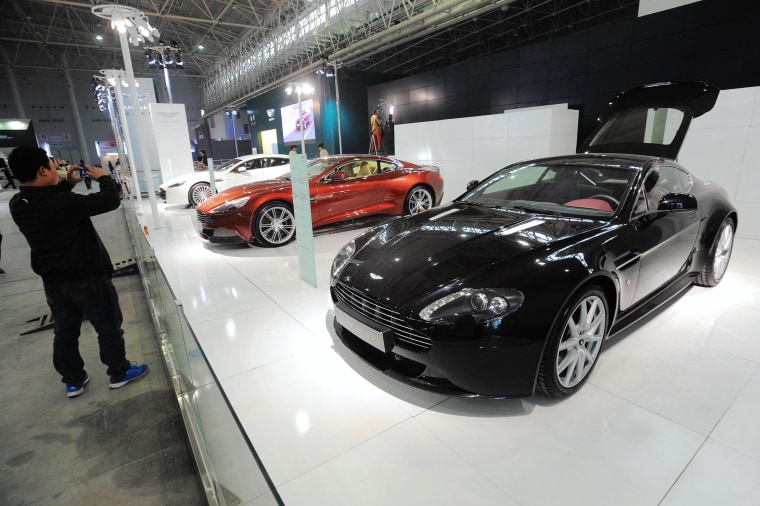 Owned by Kuwaiti and private equity investors, Aston Martin said it would now recall 17,590 cars, including all of its left-hand drive models built since November 2007 and all right-hand drive models built since May 2012.
That affects about 75 percent of all vehicles built in that period, a spokeswoman said. Its Vanquish model is not affected.
Aston Martin found that Shenzhen Kexiang Mould Tool Co. Limited, a Chinese subcontractor that molds the affected accelerator pedal arms, was using counterfeit DuPont plastic material, according to documents filed with the U.S. National Highway Traffic Safety Administration.
The material was supplied by Synthetic Plastic Raw Material Co. Ltd. of Dongguan, according to the documents.
The cars are being recalled from model years 2008 through 2014 because the accelerator pedal arm may break, increasing the risk of a crash, according to the NHTSA documents. The engine would return to idle and the driver would be unable to maintain or increase speed, according to the documents.
Aston Martin spokeswoman Sarah Calam said there had been no reports of accidents or injuries related to the issue and 22 failed parts had been reported. She said the financial impact to the automaker was small, but did not quantify the total.
Of the Aston Martin cars affected in the recall, 7,271 are in Europe and 5,001 in the United States, Calam said. The company sells cars in 41 countries.
The latest recall replaces one announced last May and expanded in October.
-Reuters