/ Source: The Detroit Bureau
The Big Three automakers who helped build Detroit into an industrial powerhouse are giving back to the now bankrupt city, considering donating as much as $50 million to the Detroit Institute of Arts to ensure the museum's collection is not sold off.
The donations would be part of a bigger pool of money – $816 million – that will be put into the city's pension funds over 20 years. As a result, the museum's collection would not be sold.
Thus far, 12 local and national foundations have committed $366 million, while Michigan has pledged $350 million. The museum is required to come up with $100 million.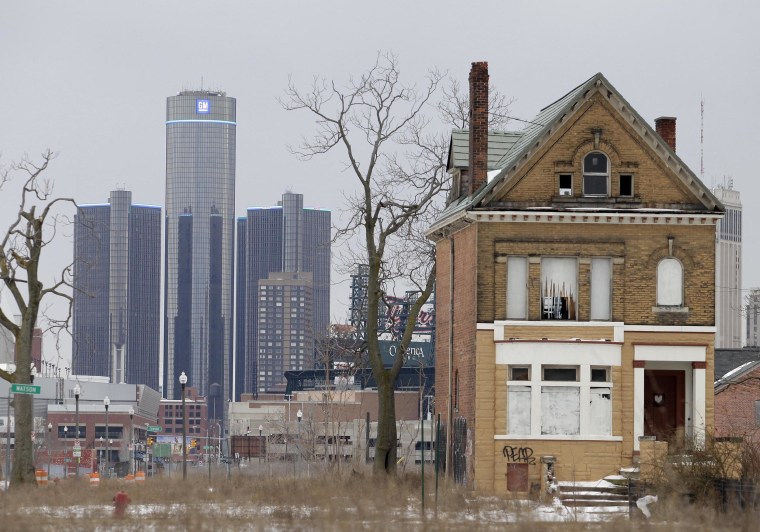 The car companies whose histories are inextricably linked to the Motor City, are at least open to the possibility of a cash donation.
"Chrysler Group is committed to playing a positive role in Detroit's revitalization," the company said in a statement. "Accordingly, we are reviewing the DIA's request."
GM is also mulling a possible contribution. "The DIA must be central to any plans for a revitalized Detroit," according to a statement from the automaker. "Both GM and the GM Foundation are giving very careful consideration to how we can help preserve this treasure at such a critical time."
Ford also confirmed it is contemplating a donation. "Ford has been a long-time supporter of the DIA and its contributions to southeast Michigan. We are having confidential discussions with the DIA and are considering the matter very carefully," the company said in a statement.
The makers were approached about the idea of a donation to help the DIA, though none of them has committed to a specific dollar figure.
Detroit, with $18 billion in debts, filed for bankruptcy protection last year -- the largest municipal bankruptcy in U.S. history.
5 Years After Bankruptcy, Chrysler Aiming at Explosive Global Growth with Italian Partner Fiat
Mercedes-Benz Launches B-Class Electric, 1st US Battery Car
Elio Moving Ahead on 84 mpg, 3-Wheeled Car Coming in at $6,800