Can anyone top Tesla, who this week beat out General Motors in terms of market capitalization and who hopes to deliver a five-fold increase in sales between 2016 and 2018?
Some folks are pointing to another small battery-car start-up, Lucid Motors, as the most serious challenge. The start-up made a splashy debut at the New York International Auto Show on Thursday, previewing not only a prototype of the production car it hopes to bring to market in 2019, but a test vehicle that recently clocked a record 217 mph test track run.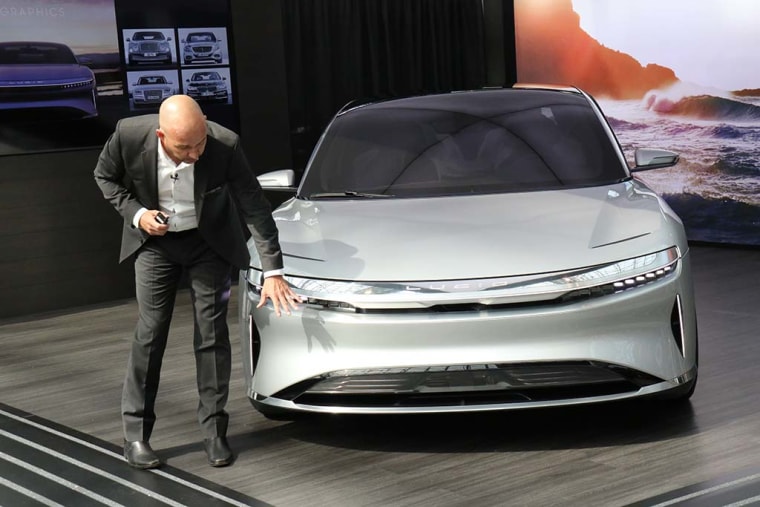 Lucid's numbers are certainly impressive, the production model expected to punch out 1,000 horsepower from a pair of electric motors, one driving the front axle, the other on the rear, creating what is sometimes called a through-the-road all-wheel-drive system. Chief Technical Officer Peter Rawlinson expects it to launch from 0 to 60 in less than three seconds, nearly as fast as the jaw-dropping Dodge Demon that was one of the stars of the auto shows press preview.
Related: New Dodge Demon Is the Fastest Production Car in the World
Fast is good, but beating "range anxiety" is something that matters even more to electric vehicle buyers and wannabes. And Lucid is projecting its optional 130 kilowatt-hour lithium-ion battery will yield more than 400 miles in range. A base car, with "just" 400 horsepower and more than 200 miles range will go for $60,000, Lucid announced at its New York news conference.
The Electric Revolution
The Lucid Air is part of "an absolute revolution on the horizon," promised Derek Jenkins, an industry veteran who serves as the company's chief designer.
From his standpoint, the real revolution is in the way the Lucid Air is laid out. By burying that bulky battery pack in the car's skateboard-style platform and mounting the motors directly on the Air's axles, that frees up space normally used for a gas engine, transmission and other components. In Lucid's model, it all goes to passenger and cargo space.
With an exterior footprint the size of a compact to midsize sedan, the Lucid Air delivers a cabin as big as the long-wheelbase version of a Mercedes-Benz S-Class.
"We can deliver an executive jet experience on wheels," said Jenkins, adding that, "the notion of a big, long hood providing prestige and power is out of date."
Some are questioning Lucid's decision to debut with a sedan, considering the dramatic shift in the global automotive market. In the U.S., in particular, utility vehicles now account for more than 40 percent of new vehicle sales, with forecasts suggesting that will reach 45 to 50 percent within five years. That trend is now sweeping through Europe, China, and other key markets.
A Challenge to the Luxury Class
Rawlinson and Jenkins said they recognize that transformation, revealing in an interview they have a ute in development and that it would follow soon after the Lucid Air sedan. But they also stressed that the start-up needed to start out with a direct counter to luxury market flagships like the Mercedes S-Class and BMW 7-Series.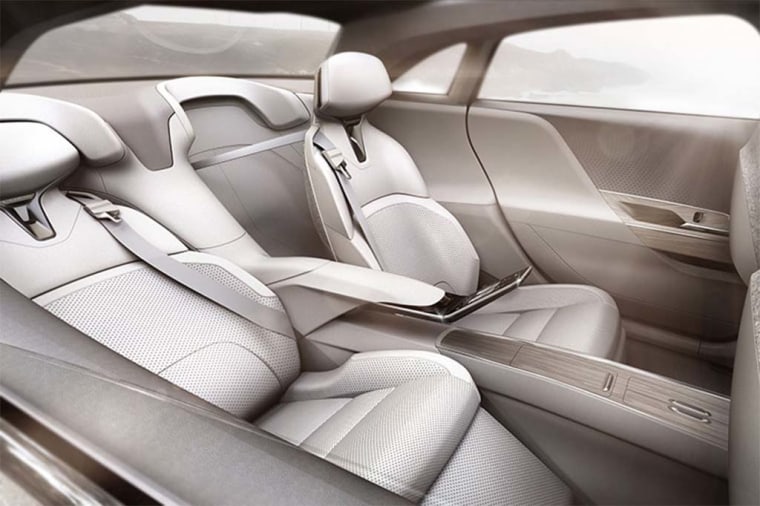 The biggest challenge, Rawlinson acknowledged, will be locking down the finances Lucid needs to transform the Air from concept to production. That has been the downfall of a number of other automotive start-ups. Rival Faraday Future recently had to put construction of its factory near Las Vegas on hold due to a cash shortfall.
Lucid has locked down its own factory site, this one in Casa Grande, Arizona. But Rawlinson said Lucid will not break ground until it has the necessary cash in hand.
Related: Faraday Future: Tesla Competitor or Also-Ran?
"We don't have the money in place," he confirmed, adding, "That is why we need a Series D (equity offering) to put this into production."
The company hopes to lock that down in the next few months. If it does, expect the comparisons to Tesla to mount, though Rawlinson insists he doesn't like Lucid to be called "a Tesla killer." He thinks there is plenty of room for new electric vehicle entrants into the luxury market. He thinks the bigger opportunity is to challenge existing manufacturers relying on traditional powertrain technology, such as Mercedes and BMW.
Not that they are standing still. BMW has created a separate division, BMW i, devoted to electrified vehicle propulsion, and the new Mercedes-EQ sub-brand will launch by 2020.
But Lucid is clearly generating buzz and if it can deliver on the promised numbers, it could tap into a significant market.