Whether they're moving back to the city or still living in the parents' basement, millennials are far less likely than previous generations to get their drivers' licenses. But a new study finds that many of their parents and grandparents are also ready to hand over the car keys.
That's posing some serious challenges – and potential opportunities – for automotive manufacturers looking for new lines of business in case the shift away from the traditional ownership-based business model accelerates.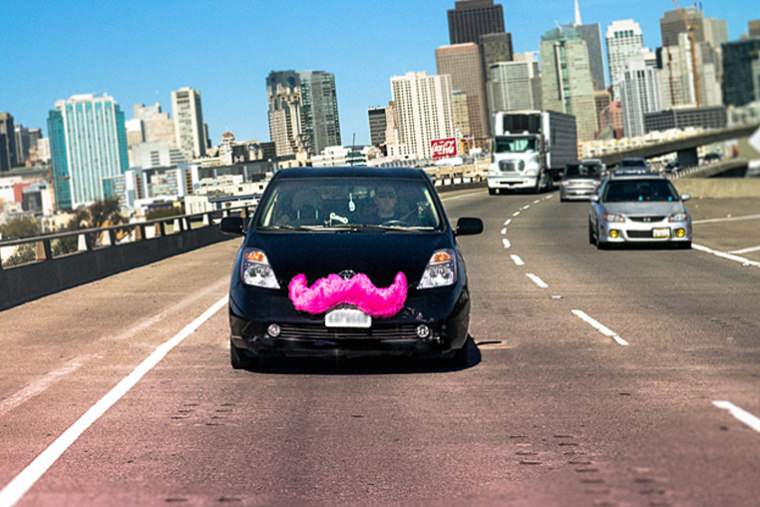 Ford CEO Mark Fields, for one, now refers to the automaker as a "mobility company," and has launched a number of pilot programs into car- and ride-sharing services.
His counterpart at General Motors, Mary Barra, has since the beginning of the year approved investments into Lyft and Sidecar, while GM also has launched the new Maven car-sharing service.
The new study by the University of Michigan Transportation Research Institute suggests they are wise to be thinking along those lines.
Related: Pretty Curves Abound, But Big Changes Signaled at Detroit Auto Show
Fewer young adults are getting drivers licenses than at any time in the last three decades, it found. Among those aged 20 to 24, just three in four can now be bothered to go through the process of learning about driving laws, taking tests and practicing parallel parking, down from more than nine in 10 in 1983.
But the more surprising finding is that the trend isn't limited to so-called millennials.
"For 45- through 69-year-olds, there was an increase in the percentage of persons with a driver's license from 1983 to 2008, followed by a continuous decrease from 2008 to 2014," note Michael Sivak and Brandon Schoettle, co-authors of the report.
In 1983, for example, 83.8 percent of those between 60 and 64 held a valid driver's license. That number topped out in 2008 at 95.9 percent, but has declined since then to 92.1 percent.
The study also revealed a small, but potentially significant decline in the number of Americans over 70 still holding a license.
Experts see numerous reasons for the decline.
One big factor, though, is the resurgence of urban living. Even Detroit has seen its population rise after decades of decline. And like other cities, Motor City has added new bike paths and is even set to open up a new trolley line to help residents get around without gas-powered wheels.
Reelated: Rideshare Pioneer Sidecar Hits Exit Ramp
But mass transit isn't always an ideal substitute for a vehicle, and investors and automakers are looking for ways to get consumers into cars they don't own, pumping billions of dollars into ride-sharing leader Uber, for example.
Ford CEO Fields notes that where automakers collectively generate about $3 trillion in global sales each year, today's mobility alternatives already are worth more than $5 billion – money that hasn't been finding its way into the hands of traditional automakers.
But they clearly want some of that business. Ford has set up a pilot car-sharing program in London and is experimenting with several other mobility services. Daimler AG has launched a variety of ride-sharing and ride-hailing programs under its Mercedesme program.
General Motors has gone all-out this month. It began the year by announcing a $500 million investment in Uber's chief rival, Lyft, then took over the failed San Francisco-based Sidecar. That was followed by the launch of Maven, a new car-sharing service that will soon start operating in a handful of U.S. and European cities and college towns – including New York, Frankfurt and Ann Arbor, Michigan -- where mobility alternatives are considered more likely to take hold.
"We see significant opportunity," said GM President Dan Ammann, estimating that somewhere between 5 million and 6 million people worldwide already use car- and ride-sharing services. And that is forecast to grow by up to 500 percent by decade's end.
Automakers aren't planning to walk away from their traditional business.
Ford CEO Fields says his company has to have "one foot in the future," while also being grounded in the present. Daimler, GM and others also are betting they can link their businesses.
As part of its deal with Lyft, for example, GM will see a number of its drivers switch to the Chevrolet Bolt, a new long-range battery-electric vehicle targeted at a mainstream buyer.
Already, in Portland and a number of other cities, clients can rent a Smart fortwo by the hour. The hope is that customers will eventually turn to these models if they choose to buy a vehicle, especially millennials moving back to the suburbs to start families.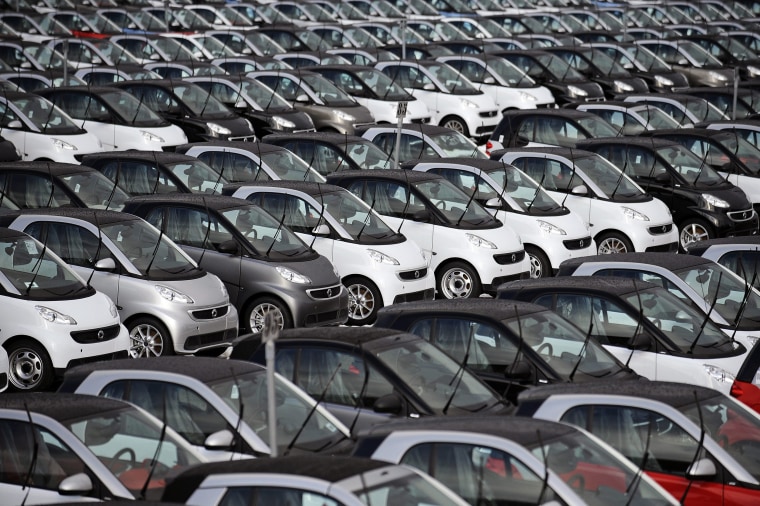 There have been setbacks. Car2Go this week announced the suspension of its service in Miami, blaming high taxes and lower-than-expected demand.
But if the University of Michigan study is any indication, that's an exception, and the new rule will be finding new ways to move people from Point A to Point B. Whether that will be done by traditional auto companies or new competitors like Uber remains to be seen.
More from The Detroit Bureau