WASHINGTON -- A teen driver who died a few days after a July car crash near Pittsburgh has been tentatively identified by the government as the eighth death in the U.S. due to an explosive air bag made by auto parts maker Takata, federal transportation officials said Wednesday.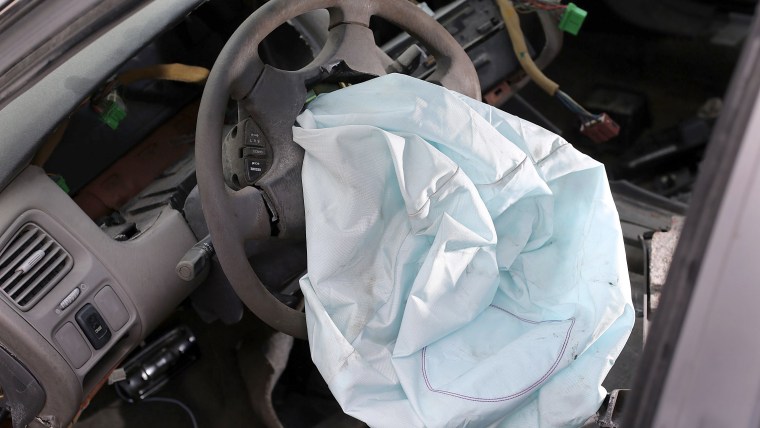 The National Highway Traffic Safety Administration officials also announced a significant expansion of the recall of U.S. vehicles with Takata air bags, and the appointment of an independent monitor to oversee the company's compliance with a government consent order on the recalls.
NHTSA learned of the latest death last week after a lawyer for the teen's family contacted the agency, NHTSA spokesman Gordon Trowbridge told reporters in a conference call. The car involved was a used 2001 Honda Accord under recall that was owned by a relative of the teen, he said. He didn't identify the teenage or provide other details of crash.
Takata Air Bag Recalls Could Expand to 7 More Companies
"The agency has now tentatively concluded that this was likely a rupture-related fatality," Trowbridge said. The agency is now working the family and Honda to examine the vehicle in order to confirm that conclusion, he said.
The death makes the 9th death worldwide attributed to faulty Takata air bag's. Takata inflators can explode with too much force, sending shrapnel into drivers and passengers.
In the U.S., about 23 million Takata air bag inflators have been recalled on 19 million vehicles sold by 12 auto and truck makers.
Former Justice Department official John Buretta has been selected to serve as an independent monitor to oversee Takata's compliance with an air bag recall agreement with the government, NHTSA said.
BMW Fined $40M for Not Recalling Mini Coopers After Crash Test Failure
The pace of repairs of vehicles with faulty inflators has picked up significantly, Trowbridge said. As of Dec. 4, more than 27 percent of recalled driver's side airbag's and nearly 26 percent of recalled passenger side air bags had been repaired, he said. At the same time, the department is expanding its list of vehicles to be recalled.
"We have a great big problem here and it's going to take a long time to get it fixed," Trowbridge said.