Bigger is better, or so goes the unwritten mantra of the auto industry: larger vehicles, a broader array of models and, perhaps most importantly, ever-increasing sales. For most of the last century, no manufacturer followed those rules more closely than General Motors, long the world's best-selling automaker. Yet, for the first half of the year, GM fell to a weak number four in terms of global volume, behind the Nissan-Renault Alliance, Volkswagen, and Toyota. And it's about to get even smaller under Chairman and CEO Mary Barra, who has shown a willingness to break with more than a century of tradition at GM.
That was readily signaled this week when the Detroit automaker completed the sale of its long-troubled European operations to France's PSA Group. That follows GM's decision to leave other markets as diverse as India, Russia, and South Africa. Meanwhile, Barra and her senior management team are reviewing a number of passenger car models that they may soon pull from production, leaving large gaps in a once-comprehensive vehicle line-up.
"With any big company, the danger is getting trapped trying to be what you used to be," said David Cole, the chairman-emeritus at Ann Arbor, Michigan's Center for Automotive Research— and himself the son of one of GM's former presidents. "Being number one is always nice, but if you're not profitable it doesn't work anymore."
From Factory Floor to Top Dog
The daughter of a retired blue-collar GM veteran and herself a one-time "factory rat" who started working at a GM plant as a student, Barra has made it clear she doesn't intend to let GM be trapped. It helps that she survived the 2010 bankruptcy that would have destroyed the automaker without a federal bailout. She rapidly climbed the corporate ladder under the industry outsiders who were brought in to right GM's floundering ship, being named to replace former telecom industry veteran Dan Akerson as chief executive in December 2013. She has since added the title of chairman.
The first woman to serve as CEO of a major automaker, Barra's style is in marked contrast to the most famous of GM's leaders, such as Alfred P. Sloan, the man who turned a struggling manufacturer into what would remain the industry giant for three-quarters of a century. Barra's style, according to insiders, is more what Cole calls "the consummate coach" than micro-manager. That's in line with Alan Mulally, the former Boeing executive who helped turn things around at rival Ford during the depths of the Great Recession.
Related: Trump Met with Barra, Other CEOs to Push Pro-Jobs Agenda
"It's not that Mary is weak. Quite the contrary," said a close GM associate who asked not to be identified by name. "She is able to make quick and sometimes controversial decisions. But she encourages the team members she trusts to make a case for what they believe needs to be done."
Some of Barra's recent moves have clearly come as a surprise to those who expected anything close to business-as-usual moves.
Ditching Europe
GM's Opel/Vauxhall subsidiary has been running deep losses since 1999, despite a series of turnaround efforts. It looked like things were nudging back into the black — until Brexit, the British decision to leave Europe piling on more losses last year and, according to GM analysts, all but certain to keep the German-based unit floundering in the red for years to come.
But, in March, the day before the automotive world descended on Switzerland for the annual Geneva Motor Show, Barra confirmed weeks of rumors, with GM agreeing to sell its European operations to PSA and freeing up human and cash resources to focus on what will be needed, she said, to thrive in a rapidly changing auto industry.
"We are reshaping our company and delivering consistent, record results for our owners through disciplined capital allocation to our higher-return investments in our core automotive business and in new technologies that are enabling us to lead the future of personal mobility," she said in March.
The sale was completed this week, and its impact will be felt in a number of ways. For one thing, it will delete about 1.2 million annual sales from GM's global total. As recently as 2011, it was the industry's sales leader and, though third in 2016 it topped 10 million vehicles. For the first half of 2017, however, it was on a pace to reach just 9.5 million — even with the help of Opel/Vauxhall. Next year, it will struggle to reach the mid-8 million mark, perhaps 2 million units behind the industry's new top three.
Barra had previously ordered GM to abandon the devastated Russian market and, even before the Opel sale was completed, the company said it would close its Indian dealer network — while retaining factories there for export markets — and also sell off its South African operations.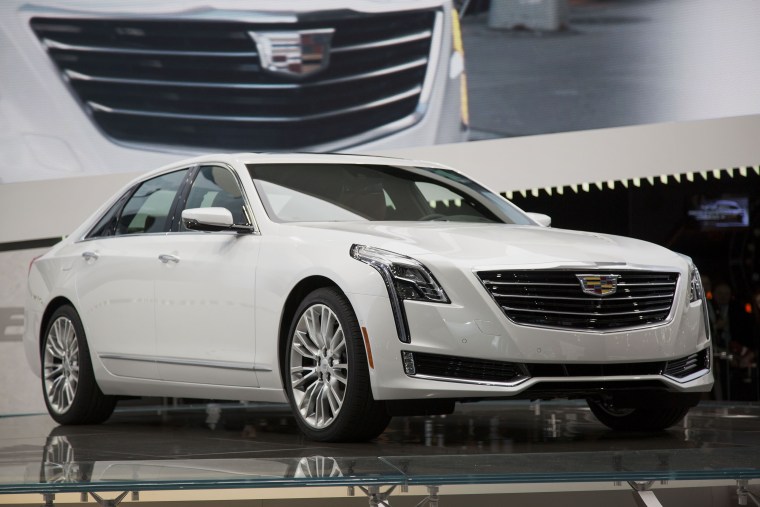 Old Favorites on the Chopping Block
Closer to home, Barra's team is now considering cutbacks in an American market watching sales slip faster than many analysts had expected after three years of record demand. Compounding the pressure, sales of sedans and coupes have collapsed, even as many SUV models set records. Insiders have confirmed for NBCNews that at least six models could soon be culled, including the once-popular Chevrolet Impala and the Cadillac brand's flagship sedan, the CT6, which was launched only a year ago.
Not only is GM likely to drop some of its U.S. models but the maker has made a major shift in its traditional sales and marketing strategies. That includes slashing the number of vehicles traditionally diverted to low-profit daily rental and other fleet sales. And sticking to a promise made by her predecessor and mentor Akerson, Barra has approved holding back on profit-gobbling incentives, even though these two moves have led to sizable declines in U.S. sales this year — July's numbers down 15.4 percent.
As the numbers slip, the carmaker has been willing to order not only temporary plant closings but the elimination of shifts at six plants just since November in order to keep demand and production more in line.
It's not that the CEO has ordered GM into retreat. It has expanded its utility vehicle and pickup line-ups, with more coming — including three for the Caddy brand. And GM has continued to invest heavily in China, where it is a pitched battle with Volkswagen for dominance in the world's largest automotive market.
Winning at Electric
Meanwhile, as Barra noted in March, GM is reallocating capital to position itself as a leader in what many see as the foundations of the mid-21st Century auto industry. It beat Tesla to market with the long-range, mainstream-priced Chevy Bolt EV for example. And it has lined up a variety of ventures and alliances in the sharing world. That includes the creation of the Maven service, as well as $600 million pumped into Lyft, second only to Uber in ride-sharing.
Related: Game Changer? GM's Chevy Bolt Named Car of the Year
It is also set to launch its first near-autonomous system, Super Cruise, will show up shortly in some Cadillac models, and give chase to Tesla's AutoPilot system. Dan Ammann, GM President and a leader in the company's tech push, promises the carmaker will be one of the first to get a fully autonomous vehicle to market early in the new decade. With Barra signing the checks, he has lined up several major moves, most recently the investment in self-driving car tech company Nauto. Last year, GM spent $500 million to buy San Francisco-based Cruise Automation.
The automotive industry is clearly in transition, with broad consensus that the keys to the future will include connected cars, autonomous vehicles, ride- and car-sharing and electrification. Barra is pushing all of those hot buttons.
"You have to be playing in every one of these sectors as they emerge," said analyst Cole.
Here, too, Barra's GM isn't completely walking away from its past. If anything, it has upped its focus on getting new vehicles right. Global product chief Mark Reuss told NBC News, "It's no longer good enough to just be competitive."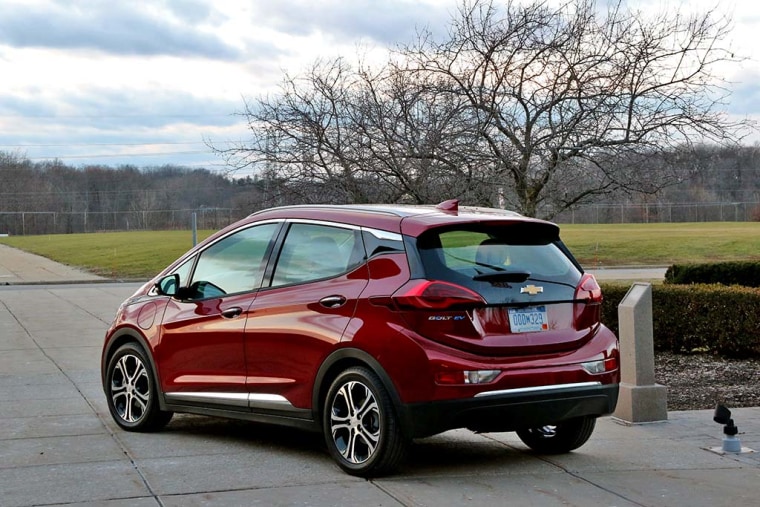 Quality Streak
One measure is how much GM's ranking in closely watched quality and customer satisfaction surveys has risen. Mainstream Chevrolet ranked higher in the latest J.D. Power Initial Quality Survey released in June than both Toyota and the Japanese maker's Lexus luxury brand.
How all of these moves will play out won't be apparent for years. But GM did see its second-quarter earnings tumble 15 percent from its year-ago record, to $2.4 billion. On the other hand, its per-share earnings of $1.89, before one-time charges, well exceeded the $1.68 consensus among industry analysts followed by FactSet.
"Disciplined and relentless focus on improving our business performance led to a strong quarter," said Barra.
Industry observers are going to want to see that proven out over more than just the first half of 2017. Only about a third of analysts following the company have "Buy" recommendations, and though GM stock is up from its spring trough, it is well short of its 52-week high — and its market capitalization, embarrassingly, lags behind that of upstart rival Tesla.
Related: Despite Years of Losses, Tesla Just Overtook GM as Most Valuable Automaker
Barra recently beat back a hardcourt press by an activist investor, but if GM stock doesn't start gaining ground she could come under even more pressure over the next year or two. And to deliver, analysts contend, she will have to show that her plans to reshape GM will pay off.
But as the completion of the Opel/Vauxhall sale has demonstrated, Mary Barra is not one to go for a play-it-safe strategy. The moves she has already made will continue to shape the automaker well into the future.