It was the sort of casual comment that many of those listening in on the Fiat Chrysler Automobiles earnings conference call just might have missed, but a single word from FCA Chief Executive Sergio Marchionne could signal some massive changes to come.
For several years, the CEO has made no effort to hide his interest in finding a partner for the smallest of the Detroit-based automakers. During a call with analysts and reporters to discuss FCA's strong first-quarter earnings Marchionne was asked if his strategy might even include the idea of selling off the company's crown jewels, the Jeep and Ram brands.
"Yes," Marchionne said, before moving on to other topics. And, curiously, those on the call let the subject drop without a single follow-up query.
Yet, that one-word answer has raised lots of questions both in and around Fiat Chrysler, the most fundamental being: Was he serious? And, if so, what would be left if someone did buy just Jeep and Ram, the two brands that generate a disproportionate share of the automaker's sales and earnings?
Wrangling the Jeep
There's little doubt that Jeep is the most attractive part of the FCA empire, according to various industry analysts. Jeep was the first automaker to take a serious stab at mainstreaming the sport-utility vehicle with the launch of the original Cherokee model three decades ago. It was slow to adapt to other trends, notably the car-based crossover, but since the old Chrysler Corp. emerged from bankruptcy in 2010 ad merged with Fiat, Jeep has been making up for lost time.
It has been launching new products, like the Renegade and next-generation Compass, at a frenetic pace, with more coming. That includes a new pickup truck now in the works, the first in decades. Jeep has also been adding new production facilities around the world: Brazil, Italy, China. Again, the timing has been prescient, the brand taking advantage of the fact that the American utility-vehicle boom is now spreading worldwide.
Related: Does GM's European Sale Mean the Start of Merger Mania in the Car Industry?
The brand has seen its sales nearly triple in recent years, to around 1.4 million annually, and the maker doesn't think the growth that will tapering off soon, with a near-term target of 2 million. Significantly, officials at rival Ford this month noted that SUV sales in the U.S. have gone from 28 percent to 40 percent of the American market since 2006, and forecast that could hit 50 percent in five years.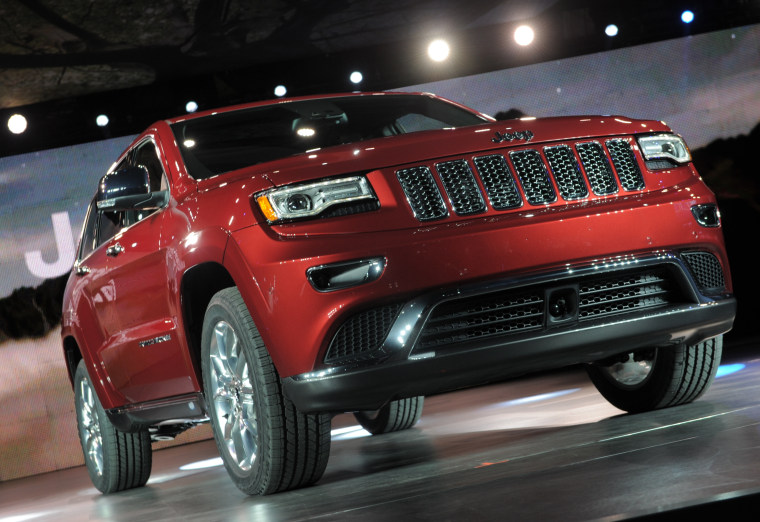 Not Sheepish on the Ram
Ram, meanwhile, has also benefited handily from growing demand for light trucks, and the profit margins on its full-size pickups run at some of the highest levels in the industry.
So, analysts would not be surprised if there might be willing buyers for either Jeep, Ram or both, even if FCA itself has so far failed to find a buyer or merger partner.
But take those brands away and "there'd be nothing left," said Joe Phillippi, of AutoTrends Consulting, certainly not with the automaker's remaining, American brands Dodge and Chrysler. FCA went so far as to halt production of all passenger models produced in the U.S. — the Chrysler 200 and Dodge Dart. Only a few lower-volume, Canadian-made models, the Chrysler 300 sedan and Dodge Challenger and Charger muscle cars remain, as well as the new Chrysler Pacifica minivan. Hardly a successful company do those make.
There are the Italian brands Fiat, Alfa Romeo and Maserati, but except for Fiat in Europe and a few other markets, those are niche brands and ones just going through major makeovers. FCA has been spending billions to rebuild Alfa with new products like the Giulia sedan and Stelvio SUV.
What would be left "would be in the lower quadrant of sales and profitability" among mainstream makers, suggested Phillippi. But, he added, perhaps that would be what Marchionne has in mind. The most valuable asset for what would be left of FCA would be its U.S. dealer body, and that might be something that could be sold to an emerging Chinese automaker, or perhaps a company like France's PSA. The parent of Peugeot and Citroen, PSA recently announced its intentions of returning to the American market after a quarter-century absence.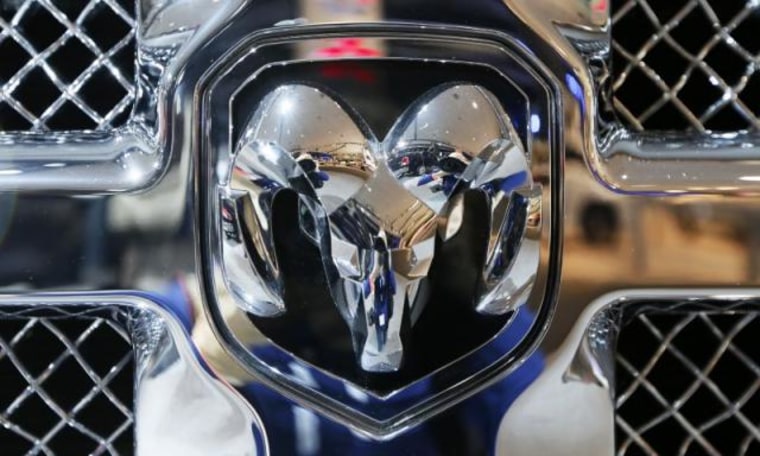 And the Price?
How much might the Jeep and Ram brands be worth? In January, Adam Jonas, the Morgan Stanley analyst who asked Marchionne about a sale calculated the SUV division would go for around $22 billion, while he valued Ram at $11.2 billion.
Consider that Wall Street investors, after bumping up FCA shares in the wake of its strong quarterly earnings, still give the entire company a market capitalization of around $17 billion. A potential suitor might suddenly see an advantage to coming in and buying the company up whole and jettisoning the brands it doesn't want.
That nearly happened back in the 1990s when billionaire Kirk Kerkorian made an ultimately unsuccessful bid to buy out Chrysler and take it private.
It may be that Marchionne is simply trying out a new tactic to generate interest in his company, said one source close to FCA. Added another, "We know something is going to happen at some point."