/ Source: The Detroit Bureau
Not everyone can afford a new car or truck, but fortunately there are some great deals in the used car market. Cars.com released its list of top buys for around $10,000, and though it is dominated by Asian makers, Ford actually has the most cars on the list with three.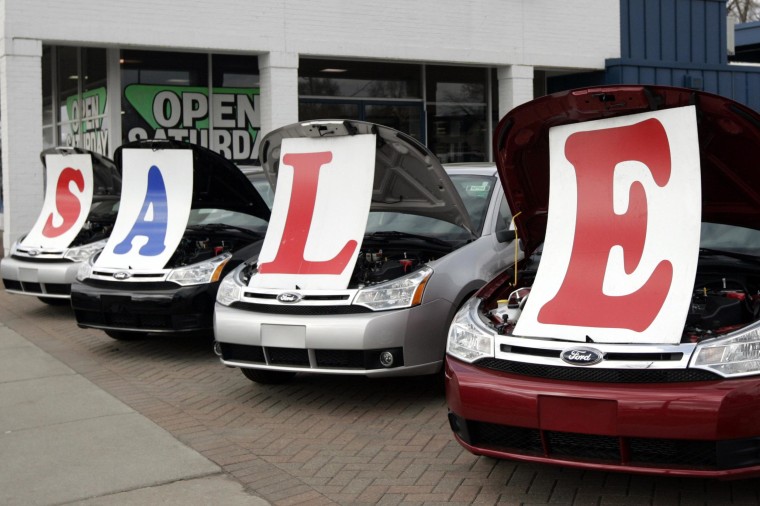 The 2009 Ford Focus, 2008 Ford Fusion and 2008 Ford Taurus all got approvals from the website. The Focus and Fusion were lauded for their handling while the Taurus received kudos for its large trunk and back seat as well as its ride and handling.
Today's cars and trucks are more expensive than ever, averaging just more than $32,000, which prices many buyers out of the new vehicle market.
"The price gap between the average new and used car is right around $20,000," according to Joe Wiesenfelder, executive editor, Cars.com. "There are a lot of great used cars on the market, and with a significant price difference between new and used cars, we know that many shoppers choose to go the used route.
"We sifted through a lot of data, crunched a lot of numbers, and from a pool of more than 60 candidates, we chose the 10 best used cars that shoppers can find for around $10,000."
Here's the rest of the list in alphabetical order. Full comments on the vehicles can be found here.
2007 Honda Civic
2009 Hyundai Sonata
2008 Kia Sportage
2008 Mazda6
2007 Nissan Altima
2008 Scion xB
2007 Toyota Prius
"The used car market is constantly changing, and prices may vary from one city to another," said Wiesenfelder. "We think these are all great, diverse options that pack a lot of value for every type of car shopper."
-Michael Strong, The Detroit Bureau
More from The Detroit Bureau:
Top Thing to Do While Driving? Car-aoke
Honda Rolls Out 10 Millionth American-Made Accord