General Motors has agreed to sell two loss-making car brands to a French manufacturer, a deal announced Monday that valued the businesses at $2.3 billion.
Its sale of German-based Opel and British-based Vauxhall to PSA Group would create a new regional car giant to challenge market-leader Volkswagen.
PSA Group, which makes Peugeot and Citroen cars, vowed to return the brands to profit.
"We're confident that the Opel-Vauxhall turnaround will significantly accelerate with our support," PSA Chief Executive Carlos Tavares said in a statement issued by the two firms on Monday.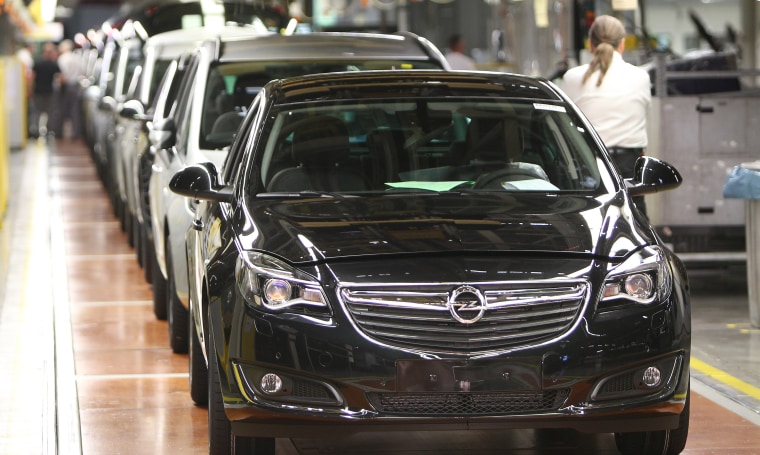 The deal foresees taking over 12 manufacturing facilities employing 40,000 people, according to The Associated Press, but Tavares sought to allay job-loss fears by promising to keep existing GM commitments to workers.
By acquiring Opel, the French group leapfrogs rival Renault to become Europe's second-ranked carmaker by sales, with a 16 percent market share to VW's 24 percent. Last year, PSA and GM Europe recorded 72 billion euros in revenue and 4.3 million vehicle deliveries between them.
The sale of Opel seals GM's exit from Europe.
Eight years after coming close to selling Opel to Magna International, the Detroit auto giant has faced investor pressure to offload the business and focus on raising profitability rather than chase the global sales crown currently held by VW.