MAINZ, Germany — Prototypes of driverless cars are set to get the go-ahead on a stretch of Germany's busy A9 autobahn.
For years, the country's car makers have been developing models with "autonomous driving" technology —passenger vehicles and trucks that can self-drive in cities and on highways without human interference.
According to an internal memo, Germany's traffic ministry hopes to create a network in which traffic jams and pollution can be reduced, while road safety will be increased.
"We will start with a digitization of the test section," a spokesman for the ministry told NBC News. "The goal is to introduce measuring points with which we will allow vehicle to vehicle and road to vehicle communication."
Germany's Mercedes-Benz last year introduced its "Future Truck 2025," which can self-drive at speeds of up to 50 mph on highways.
Audi has claimed that its 560-horsepower RS7 vehicle topped 149mph while racing without a driver around Formula One's Hockenheim track last October.
The self-drive sports car took just over two minutes to complete a lap, according to the automaker.
Earlier this month, Google revealed it had been talking with most of the world's top automakers and has assembled a team of suppliers to speed efforts to bring self-driving cars to market by 2020.
In an interview with newspaper Frankfurter Allgemeine Zeitung, Traffic Minister Alexander Dobrindt stressed that Germany intends to be a world leader for digital vehicles and not dependent on Google technology.
"We have to achieve a digital sovereignty, independent from America and Asia," Dobrindt said.
The stretch on the A9 autobahn — which links Munich and Berlin — is supposed to give the industry the opportunity to "test and optimize new innovations in an adapted infrastructure that offers data connections and measuring tools," a ministry spokesman said. No official launch date has been announced.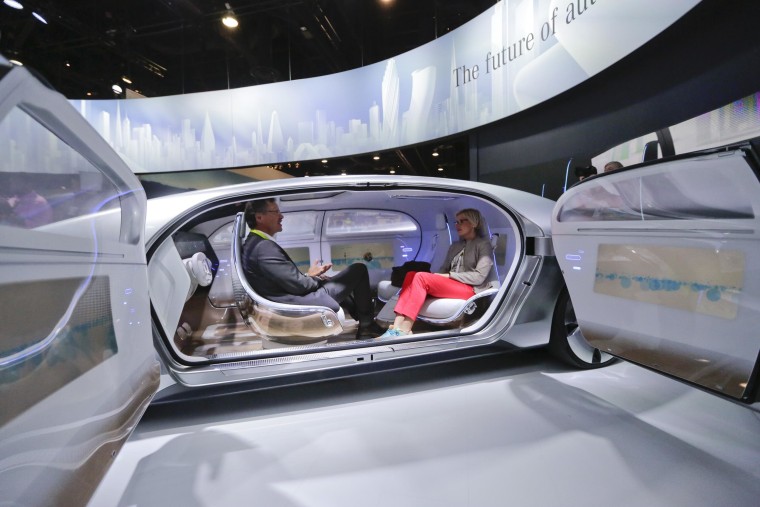 IN-DEPTH