U.S. safety regulators are investigating General Motors' response to a safety defect linked to 13 deaths, a series of recalls the automaker now admits wasn't "robust" enough.
GM told the National Highway Traffic Safety Administration that it actually knew of the problem for as much as a decade, but only this month ordered a recall of nearly 800,000 cars ─ more than doubling that figure to 1.6 million with a second recall announced this week. Should GM be found to have broken federal regulations, the maker could face a fine of up to $35 million. But it also faces legal action over crashes related to the defect.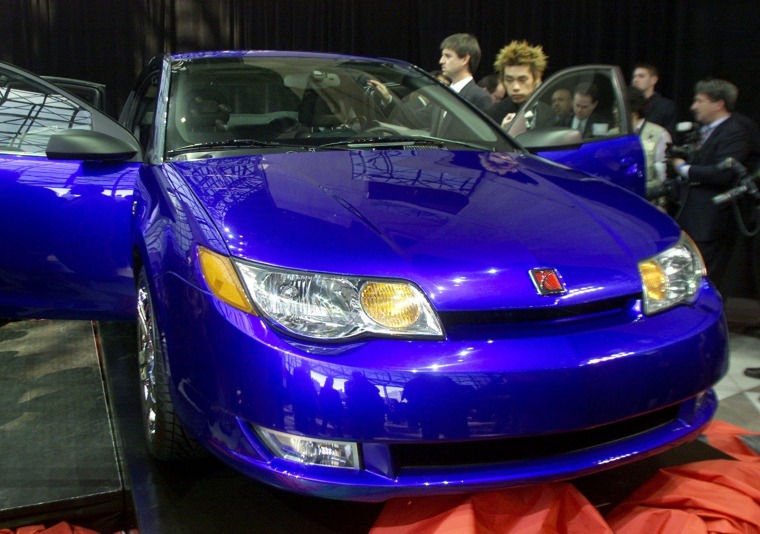 NHTSA says it wants "to determine whether GM properly followed the legal processes and requirements for reporting recalls." Federal regulations give a manufacturer only a short window to respond once it learned of a potential safety defect. The chronology of events the maker provided this week suggests that may not have happened. GM first learned of the problem in 2004 and learned of the first fatal crash by 2007.
"The chronology shows that the process employed to examine this phenomenon was not as robust as it should have been," GM North America President Alan Batey acknowledged in an unusually candid statement. "Today's GM is committed to doing business differently and better."
The problem centers around an ignition switch used widely among compact General Motors models. The company's chronology shows that by 2005 it was considering ways to address the problem ─ though it canceled a plan that year to adopt a different key switch design. The first death was reported in 2007, and by then GM already knew about 10 crashes involving the Chevrolet Cobalt model alone. The NHTSA also was advised about the problem that year, and the investigation could also reveal a failure on the government's side.
More from The Detroit Bureau:
Consumer Reports' Top Picks for 2014