/ Source: The Detroit Bureau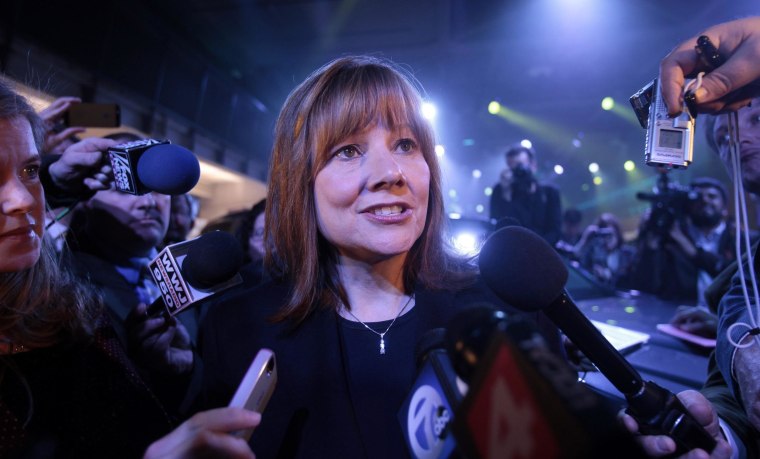 Mary Barra is on a roll. She took over as CEO of General Motors in January, celebrated as two GM products captured prestigious awards and escorted Vice President Joe Biden around the Detroit Auto Show.
Now, Fortune magazine has named her the "Most Powerful Woman in Business."
Barra tops this year's list in a global ranking, eclipsing Ginni Rometty, chairwoman, CEO and president of IBM. No. 3 is Indra Nooyi, chairwoman and CEO of Pepsi, with Maria das Graças Silva Foster, CEO of Brazil's Petrobras at No. 4, and Ellen Kullman chairwoman and CEO of DuPont at No. 5.
Fortune said it considered the size and importance of a business, the company's health and overall momentum and the leader's career, placing emphasis on the international scope of the operation under the executive and standing in the worldwide business community.
Barra assumed the CEO role on Jan. 15 after spending her entire career at the automaker after graduating from General Motors Institute. Prior to taking the leadership reins, she was head of global product development, purchasing, and supply chain.
Reecently she told the magazine that she'd never asked for a promotion or a raise and that being committed to the job you have at that moment is basically the key to success. That ethic has gained her a fan: Warren Buffett, CEO of Berkshire Hathaway, which holds 40 million shares of GM stock.
- The Detroit Bureau
Toyota and Ford Take Top Spots on Brand Perception List
Mustang Celebrates 50th Anniversary with New Model - and 3 New Pinball Machines
Volkswagen Topples GM, Coming up Fast on Toyota in Global Sales