Honda is recalling more than 1 million Accords in the U.S. because a faulty battery sensor may cause a fire in the vehicle's engine compartment. The action affects Accords produced between 2013 and 2016.
The Japanese automaker noted that four vehicles have reported fires resulting from the defect, but no injuries. The recall covers more than 1.5 million cars worldwide.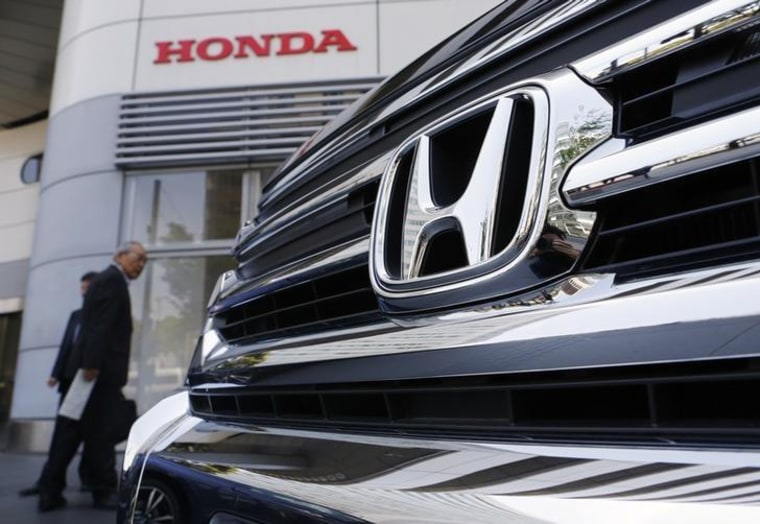 The issue stems from a poor seal around the sensor that monitors the battery's state of charge. If the seal is compromised, substances like road salt or water can short the sensor, potentially leading to a fire.
The recall comes at a tough time for the automaker. It's still sorting through the ongoing Takata airbag recall, including a recent fatality in the U.S., bringing the total of U.S. deaths related to the airbags to 12.
Related: The Honda Accord Is the Most-Stolen Vehicle of 2016
Additionally, the maker is preparing to introduce the 2018 model of the Accord next week. The timing was intended to allow it to keep up with the debut of the newly redesigned 2018 Toyota Camry — a top competitor.
Honda said it will begin notifying owners by the end of the month; however, it is likely to take quite a while to complete the recall because it needs to produce the replacement parts necessary to complete the repair.
In the meantime, dealers will perform a temporary repair that should hold until the parts for the permanent fix are produced. Honda officials did not say how long that would take.
Owners can check if their car is included in the recall by visiting www.recalls.honda.com or by calling (888) 234-2138.