Maserati, which has represented the finest in Italian sports and performance cars for decades, is finally joining the SUV race.
The brand has unveiled the first official images of the Levante, a luxury SUV it plans to start selling this summer. While Maserati has not set a price, analysts are speculating the base model will start at more than $80,000.
"I believe the Levante will be a success," said Eric Lyman, analyst for TrueCar. "From a styling standpoint it is different enough to stand out and will get attention."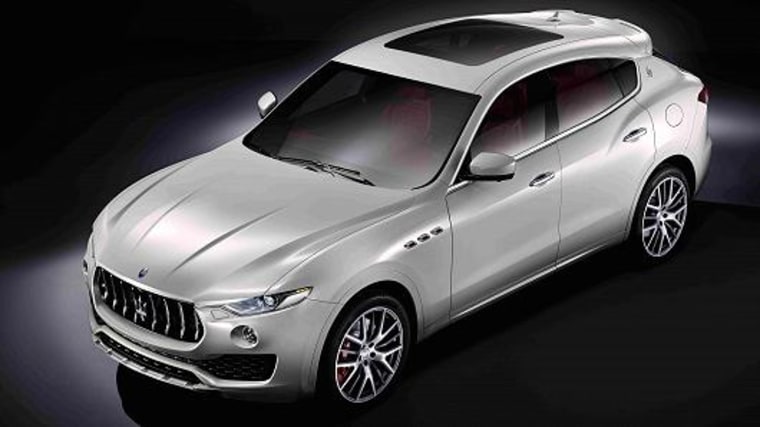 Standing out in the luxury SUV market is becoming tougher with more automakers rolling out extremely high-end models. Last year, there were 12 different luxury SUV models with an average transaction price of at least $75,000 according to TrueCar. That's double the number of SUVs selling at that price just five years ago.
From Cadillac to Mercedes-Benz to Lexus, the major luxury brands are pushing the upper end of the SUV market. Late last year, Tesla jumped in with the Model X, where the first signature editions started at $132,000.
Read More: Maserati Teams with Zegna for Unique Interior
Whether the SUV has a price well over $100,000 or closer to $75,000, there is no shortage of demand for these upscale vehicles. In 2015, Americans bought almost 100,000 SUVs with an average transaction price of at least $75,000 according to TrueCar analysis. That's an increase of 279 percent from 2011.
"The luxury SUV market is red hot and it's not slowing down," said Lyman. "There's no compromise for buyers. They want luxury and they want SUVs."
But is $75,000, which is more than double the average price paid for a vehicle in the U.S., a sum so great it could eventually limit sales.