Sedans, hatchbacks, coupes and sports cars are in the noticeable minority at the 2017 New York International Auto Show, where the industry's primary focus is on utility vehicles, both classic SUVs, such as the big Lincoln Navigator, as well as car-based crossover-utility vehicles like the Subaru Crosstrek and Alfa Romeo Stelvio.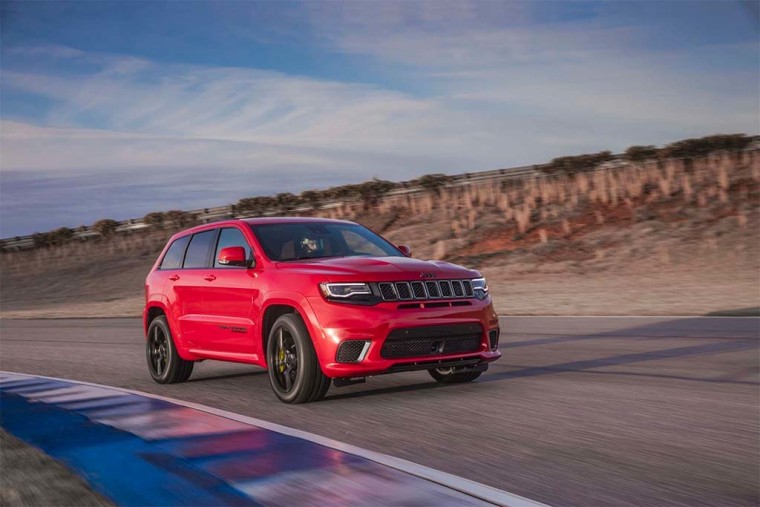 No surprise considering the rapid rise in demand for utility vehicles, said Mark LaNeve, the head of sales, service and marketing for Ford — which is introducing several updated versions of its popular Explorer SUV in the Big Apple. As recently as 2006, all forms of utility vehicles accounted for just 28 percent of the American new vehicle market. Last year, the executive noted, that climbed to 40 percent.
Boom Time for SUVs
"We don't see (the SUV sales boom) stopping," said LaNeve. "Over the next five to seven years, we see it getting to 45 percent, even higher," he said at a Manhattan preview of the 2018 Explorer. "It could reach 50 percent."
According to LaNeve, there are two primary markets for today's utes:
Millennials, who likely grew up with utility vehicles and, as they grow and start families, are likely to make them their new vehicle of choice
Baby Boomers, who are choosing utes for practical purposes, often downsizing from larger sedans to compact SUVs and CUVs.
Related: Luxury Cars Are All About the 'Experience'
The SUV boom began back in the latter half of the 1980s, as automakers started to transform the sort of vehicle originally intended for rugged outdoorsmen, construction crews and the military into a more family-friendly vehicle. Vehicles like the original Jeep Cherokee, the bigger Jeep Grand Cherokee and the original Ford Explorer became easier to drive on-road, offering features like all-wheel-drive and higher seating, which appealed to women looking for better visibility.
While Detroit makers dominated the traditional SUV segment, Japanese manufacturers took a different turn, introducing what were initially derided as "cute-utes" like the Honda CR-V and Toyota RAV4. These car-based "crossovers" aimed to deliver the best of both worlds: while sacrificing some off-road capabilities they were as easy to drive on-road as a sedan, but added lots more flexibility and functionality.
More Popular than the Camry?
This year, according to Bob Carter, the director of U.S. automotive operations at Toyota, demand for the RAV4 may very well pass the Japanese maker's Camry, long the best-selling passenger car in America.
There's little doubt that utility vehicle sales have been helped by low fuel prices, but automakers believe even another spike at the pump will have little impact, Ford's LaNeve noting that the "fuel economy gap" between utility vehicles and similarly sized passenger cars has all but closed. The Honda HR-V, for example, gets 34 mpg on the highway, while the little Fit hatchback it is based on gets up to 40 mpg.
Related: Gas Guzzlers Are Stealing the Spotlight
With demand continuing to grow, automakers are trying to fill in every possible niche, and that is pushing the boundaries of what defines a utility vehicle. "You get into shades of grey," said Ford's sales chief, "about what is an SUV."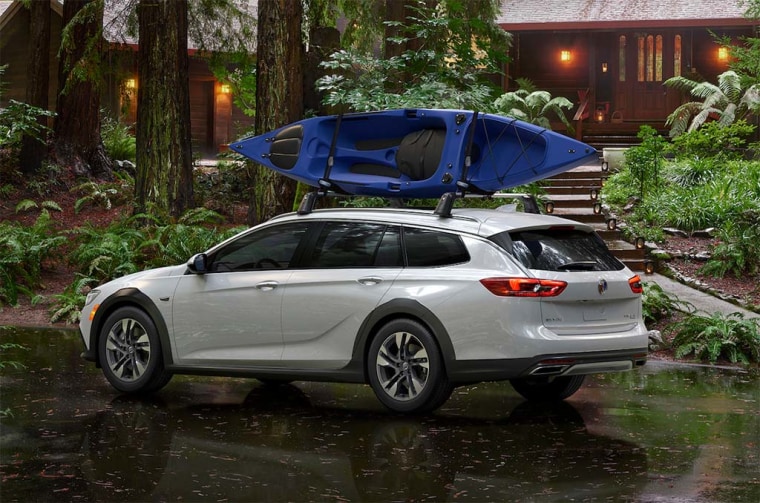 The new Buick Regal TourX, making its public debut in New York, is a slightly more rugged station wagon. Volvo is offering two versions of its new V90 model. It expects to sell only "a few 100" of the standard wagon version, according to a company official, but "thousands" of the V90 Cross Country, which boasts a higher ride height and more SUV-like cladding.
It also carries a heftier price tag. Put sedan and SUV variants next to one another and the utes are not only taller but, with rare exception, more expensive, delivering much higher profit margins.
And the gap is still growing, with automakers doing everything they can to encourage buyers with more lavish options and models, such as the Ford Explorer Platinum model debuting in New York.
The average transaction price on Ford's various SUV models by about $4,000 a vehicle "in the last several years," LaNeve suggested. "That isn't from price increases. It's customer choosing more well-equipped vehicles."
The New Luxury: Lamborghini and Rolls-Royce SUVs
The new Alfa Romeo Stelvio is one model testing the limits. Indeed, it is the rare luxury brand not yet marketing, or at least developing, an SUV. Recent entries also include the Maserati Levante and Bentley Bentayga, with Aston Martin, Lamborghini and even Rolls-Royce soon to enter the fray.
Germany's three main luxury brands, BMW, Mercedes-Benz and Porsche have long played in the ute segment. The big Cayenne and smaller Macan now make up the majority of Porsche sales — and they have put the "sport" into sport-utes.
Related: Automakers and the SUV Boom
Also at the New York Auto Show — the 600-horsepower Mercedes-AMG GLC 63 S, which can hit 60 in just 3.7 seconds, roughly in line with a Porsche 911 — and the most powerful factory production SUV ever, Jeep's new Grand Cherokee Trackhawk rated at 707 horsepower.
With so many new options on tap, industry observers believe, it's no wonder the SUV is continuing to gain traction even as overall U.S. car sales level off.