The parents of a Georgia woman who died in a GM car that was later part of a massive recall want to save the lives of other drivers by creating an early warning system for potential auto defects.
And they think their new safety watchlist may already have found a problem in the 2012 Ford Focus that could affect thousands of car owners.
"What we really hope is for other families to be able to use this information and prevent accidents," explained Ken Melton, father of the late Brooke Melton. "We think it can save lives."
On Brooke's 29th birthday in 2010, the ignition in her 2005 Chevy Cobalt suddenly shut down, according to black box data, turning off her power steering and anti-lock brakes. She died when her car slid across a rain-slicked highway into the path of another vehicle.
Brooke had experienced the problem once before, and had brought it to a local dealership to have it checked. Four days before her fatal crash, her father says, the dealership told her there was no fix.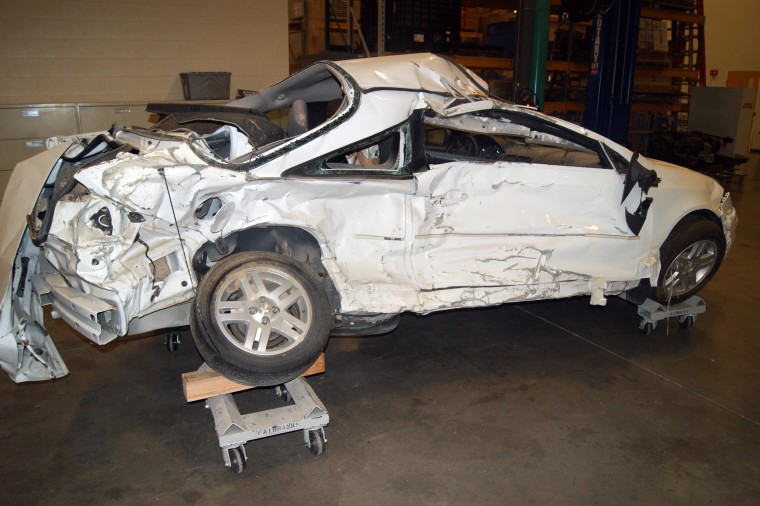 Early last year, GM began issuing recalls for 2.6 million vehicles for ignition problems — including the Cobalt — and acknowledged it had known for years there was a problem with the ignition design in certain cars that made them vulnerable to shutting off while in motion.
Besides affecting the power steering and brakes, the defect also caused air bags to fail to deploy in some crashes. The car manufacturer ultimately established a fund to pay the families of victims whose deaths were linked to the defect, a fund that has now settled 124 death claims.
READ PREVIOUS NBC NEWS REPORTS ABOUT THIS STORY:
The Meltons' decision to sue ultimately helped reveal that GM had known of the defect for years, but failed to act.
The grieving parents' first suit showed the car maker had designed a fix to the car keys but failed to make it mandatory or issue a recall because of cost concerns, and later changed a critical part to make ignition shut-off less likely without alerting federal authorities.
The Meltons settled their first lawsuit with GM in September 2013 for $5 million, but then refiled after GM CEO Mary Barra in congressional testimony acknowledged issues with the credibility of a GM engineer who had testified in a deposition in their first suit. They dropped their second suit in March 2015 after accepting a payout from GM's compensation fund.
"I think Brooke would not have died that day, on her birthday, if we had known that her ignition switch needed to be replaced."
Working with a nonprofit consumer safety group called The Safety Institute, they are now using those funds to pay for analysis of raw government data about death and injury claims from all 50 states. The analysis generates a "Vehicle Safety Watchlist" of the top 15 vehicles that may have problems that the group says deserve a closer look.
"It's a way to prioritize how to examine potential vehicle safety defects before they become crises," said Safety Institute founder Sean Kane.
The first potential problem the watchlist has identified is a steering issue with the 2012 Ford Focus. Ford has sold 315,924 of those vehicles in the U.S.
Government records show more than 100 complaints about the power steering in the 2012 Focus. Drivers said the power steering had ceased working without warning. "It's unsafe to drive," alleged one complaint. "I lost complete control of the vehicle," said another.
Search SaferCar.gov's Early Warning Reporting Database
Focus owners Amy and Mike Komara told NBC News that the steering locked while Amy was driving 50 miles per hour on a Florida highway.
"I was scared," said Amy. "It locked up on me and I couldn't turn the steering wheel at all."
Said Mike, "We're not alone in this. There are many, many, many people that are in the same boat we are right now.
The National Highway Traffic Safety Administration (NHTSA) hasn't launched a formal investigation of the power steering system in the 2012 Focus. The agency has been under fire recently for failing to quickly identify safety issues and order recalls. In June, an inspector general's report (PDF) found "weaknesses" in NHTSA's oversight had resulted in "significant safety concerns being over-looked." NHTSA has committed to implementing all 17 of the IG's recommendations by July 2016.
Secretary of Transportation Anthony Foxx said he was aware of the watchlist and of the Ford Focus complaints. He told NBC News he would be looking at the potential problem. Asked about the possibility of any enforcement action, he said, "We'll see. We go where the facts lead us."
In May, Ford recalled more than 400,000 other vehicles for an electrical problem that it said could result in a loss of power steering.
Search SaferCar.gov: Has Your Recalled Vehicle Been Repaired?
Ford told NBC News it's confident in its own methods for identifying safety issues, and moves quickly to address them.
"We don't recognize the Vehicle Safety Watch List Analytics methodology used for this report," said a company spokesperson. "We take the safety of our customers very seriously."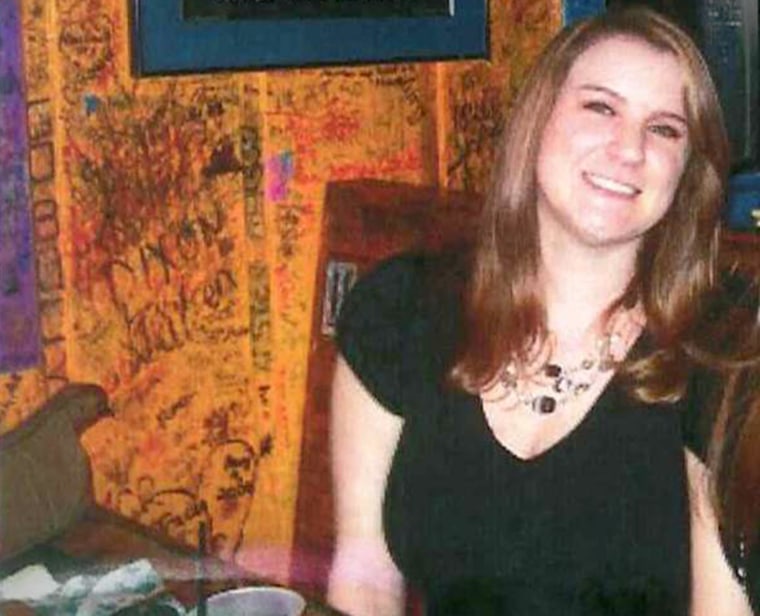 Meanwhile, the Meltons say the new watchlist is a way to honor their daughter's memory.
"I think Brooke would not have died that day, on her birthday, if we had known that her ignition switch needed to be replaced," Beth Melton said. "It was a simple, simple fix for that car, and if we had known, I think she would still be alive.
"I'm hoping that someone else who may have a problem with their car will go to their computer, look at the Safety List, and see if their car has a trending problem, and they can identify it, and have more knowledge when they go to the repair shop to have their repairs done."
Ken Melton says that on his daughter's death bed, he kissed her forehead and made a promise: "I told her I would vindicate her death."
If you own a 2012 Ford Focus and have experienced a power steering problem, you can report it by contacting the federal regulator online at https://www-odi.nhtsa.dot.gov/ivoq; by mail at U.S. Department of Transportation National Highway Traffic Safety Administration, 1200 New Jersey Avenue, SE, Washington, DC 20590; or by phone at (888) 327-4236.