What if you threw an auto show and nobody came? None of the key manufacturers, anyway.
That's a question that faced organizers of the Paris Motor Show this year as a number of key brands decided to skip the biennial event, which takes place at the Porte de Versailles from October 1-16.
Despite being snubbed by makers like Ford, Mazda, Lamborghini and Mazda, the Paris show is expected to deliver dozens of new cars, trucks and crossovers — everything from the new battery-powered Volkswagen I.D. to the Ferrari Lusso supercar.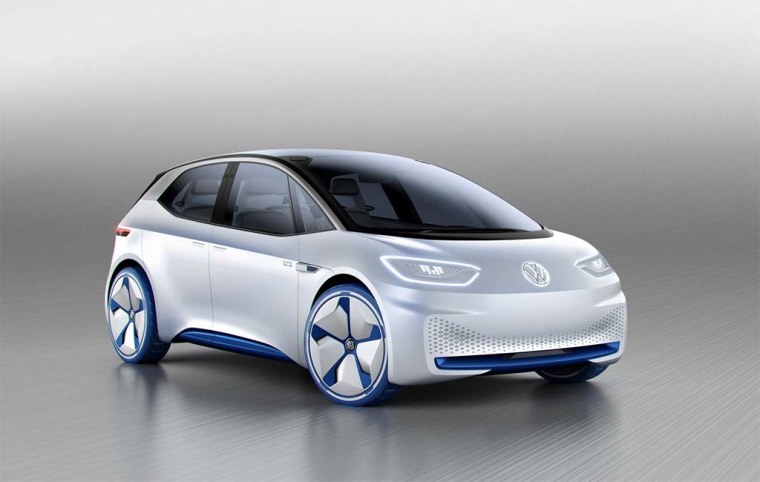 Organizers promise that this year's show will highlight many of the dramatic changes sweeping through the auto industry, with an emphasis on alternative powertrains and autonomous vehicles. But it will also put a spotlight on changes in automotive marketing that could downplay the role of car shows going forward.
These events have traditionally been a "great way to reach potential customers," said Sage Marie, head of communications in the U.S. for Honda Motor Co. But with the cost of exhibiting going steadily upward, "We have to be rethinking where we spend our dollars," said an official with a major Japanese automaker who was not authorized to go on the record discussing that company's marketing efforts.
An eight-figure outlay
Even a modest and straightforward auto show news conference will cost at least $1 million, and more lavish events, such as the indoor track that BMW set up for its exhibit at the Frankfurt Motor Show last autumn, can push well into eight figures, according to industry analysts.
While a half-dozen brands are skipping Paris this year, most manufacturers are looking for better ways to get the maximum bang for the buck. At the North American International Auto Show in Detroit last January, several brands, including Buick, staged events outside the Cobo Hall convention center. That move allowed them to draw from the thousands of journalists gathered in the Motor Show without paying the high cost of an actual auto show preview.
While the Mondial de l'Automobile will be noted for its no-shows, those makers who are attending don't seem to mind. They're hoping this will give them even more time in the spotlight.
Impressive electric debuts
Among the most important debuts in Paris will be the Opel Ampera-e, a 250-mile battery-electric vehicle that will share its underlying components with the Chevrolet Bolt EV set to go on sale in the United States in the coming weeks. The Bolt and Ampera-e will mark the first serious challenge to upstart electric automaker Tesla.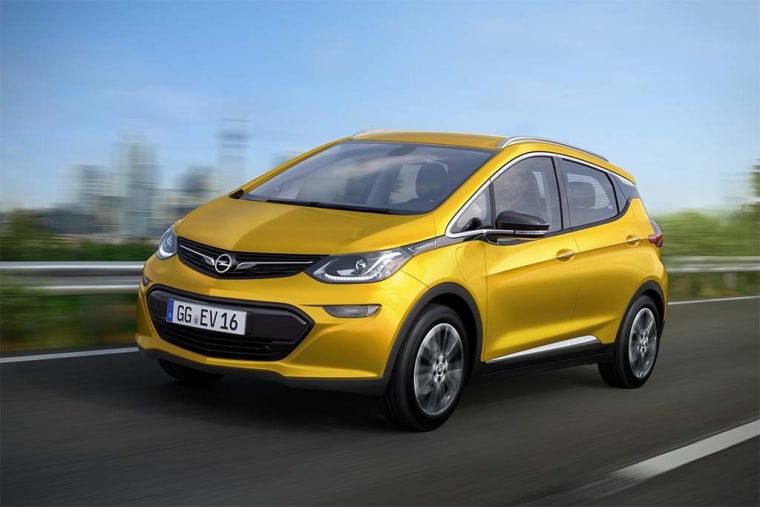 But GM won't be alone. Hammered by its diesel emissions cheating scandal, Volkswagen is making a major shift, focusing more and more on electric propulsion. The German maker has promised to have 30 different battery-based options in production by 2025, and that campaign will get underway with the expected Paris unveiling of a Golf-sized EV that, the maker has hinted, could deliver range of anywhere from 250 to 380 miles.
Related: Volkswagen to Launch More Electric Cars After Diesel Scandal
The underlying architecture for that model will be shared across the German maker's vast brand line-up, and Paris will bring the debut of several other electrified offerings from the Volkswagen Group. That includes a new plug-in hybrid version of the Porsche Panamera sedan. In hybrid mode, it will hit 60 mph in a mere 4.4 seconds and top out at 172 mph. It will hit a maximum 86 mph in battery-only mode, and will yield up to 31 miles per charge.
A number of other manufacturers will be pushing into the alternative propulsion space, including local maker Citroen with its Cxperience concept.
Car-free zones
The drive for battery power is being hastened by shifting European rules and regulations. Paris, for example, wants to ban the sale of new diesels in the coming years. And a number of city centers are exploring the idea of barring all vehicles other than those powered by batteries or other zero-emissions systems, such as hydrogen fuel-cells.
That said, Paris will have plenty to offer for the less green-minded. Among the most important debuts will be:
Audi Q5. A complete redesign of the automaker's midsize SUV. A battery-based variation is also under development;
BMW X2. A concept version of the German performance brand's compact crossover;
Ferrari CTC4 Lusso. The first four-seater from the Italian supercarmaker using a Turbo V-8;
Honda Civic. The production hatchback version will make its debut, alongside a concept version of the high-performance Civic Type-R;
Hyundai i30. A midsize sedan competing with such dominant players as the Ford Focus;
Infiniti will preview a variety of new and updated models, including the QX50, Q70 and Q80;
Land Rover Discovery. The second of three planned models to share the "Disco" badge;
Lexus UX. A new mini-SUV aiming at such competitors as the Audi Q2 and BMW X2.
Nissan Micra. The Japanese maker's super-mini is targeting European urban dwellers.
Transportation revolution
Though there will be plenty of focus on electric vehicles, whether pure battery-electric or plug-in hybrid, the Paris show will also make it clear that the time-tested internal combustion engine isn't about to give up the fight. New technologies are helping make gasoline power cleaner and more efficient than ever.
One of the technical highlights will the new variable compression engine from Infiniti. The turbo 2.0-liter package will be able to adjust compression from 8:1 to as much as 14:1 to deliver the best mix of performance, emissions and fuel efficiency for any given moment.
But despite such improvements, this year's Paris show makes clear that the automobile, and the automobile industry itself, are in the midst of dramatic changes that will reshape not only what vehicles we buy but how and where we buy them.