If you're an actor, there's the Oscars. A singer, the Grammies. For classic car collectors, the dream is winning Best-of-Show at the Pebble Beach Concours d'Elegance.
Started in 1950 as a local fundraiser, the Concours has become the ultimate event for those into classic cars, routinely attracting some of the world's most respected collectors and thousands of fans who descend upon the 18th green at the tony Pebble Beach Golf Course where the show takes place in California.
This weekend's gathering was no exception, with about 200 classic cars estimated to be collectively worth as much as $500 million, assembled for the annual meet.
The crowning of the winner, a 1936 Lancia Astura Pinin Farina Cabriolet, capped what has grown to become a week-long series of events, including auctions, road tours and a series of classic car races at the nearby Mazda Raceway Laguna Seca.
Here's a look at some of the highlights.
Winning Best-in-Show at the Pebble Beach Concours d'Elegance is an honor akin to taking home the Best Picture Trophy at the Oscars, and it immediately enhances the value of a car, much as an Oscar boosts the value of a star. The honor this year went to a 1936 Lancia Astura Pinin Farina Cabriolet owned by collector Richard Mattei, a first-time entrant at Pebble Beach. The car once belonged to guitarist Eric Clapton, who described it as, "the most fun I've had off stage and out of bed." The Lancia is now a rock star in its own right.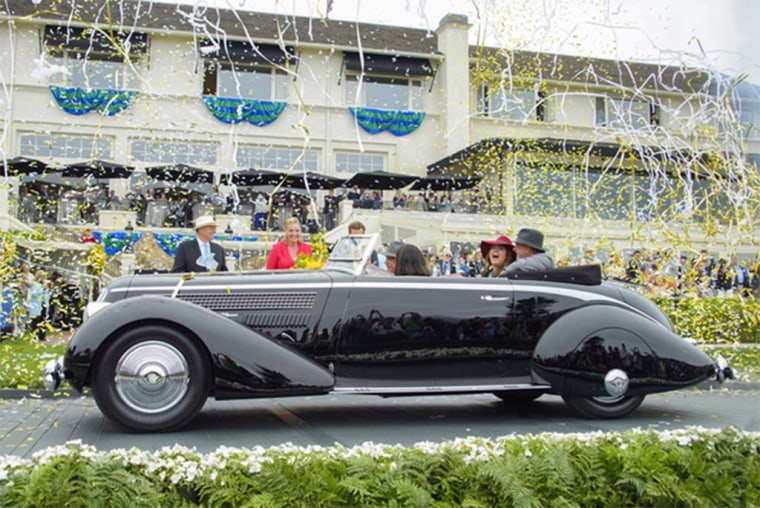 "I took a mortgage on my home because it was the most expensive car I ever bought. Then I took it home in boxes and pieces," said Lothar Schuettler, a Darnestown, Maryland collector, of his 1938 BMW 328 Roadster. The car he bought was a wreck and it took about six years to bring it back to life. The retired exec did about 80 percent of the restoration work himself, a rare move. With many Pebble Beach cars requiring as much as 5,000 hours of work, the bill for a Concours-class restoration can run into the millions of dollars.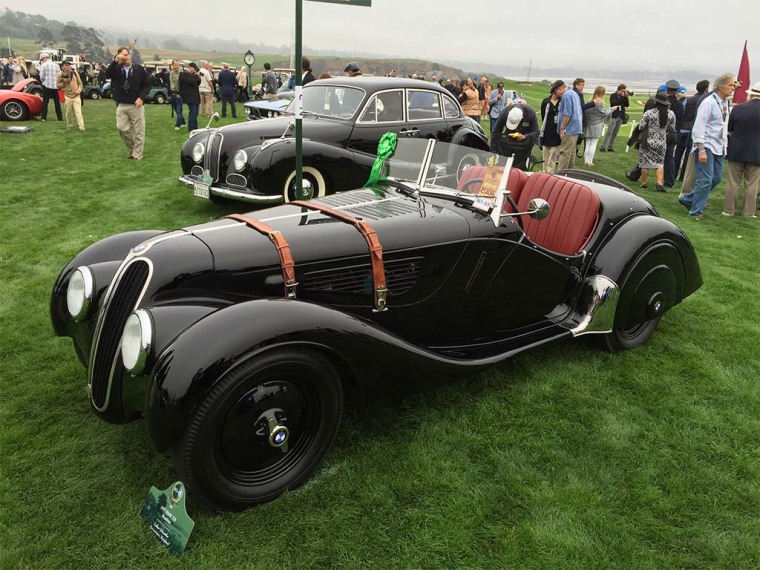 Considered some of the most beautiful automobiles ever made, these two rare Delahaye convertibles were wildly popular with European glitterati. "These were essentially fashion accessories of their day," explained Leslie Kendall, curator of the Peterson Automotive Museum in Los Angeles, adding that a Delahaye would cost as much as "a couple homes in the nice part of town." Today, these classics are even more expensive.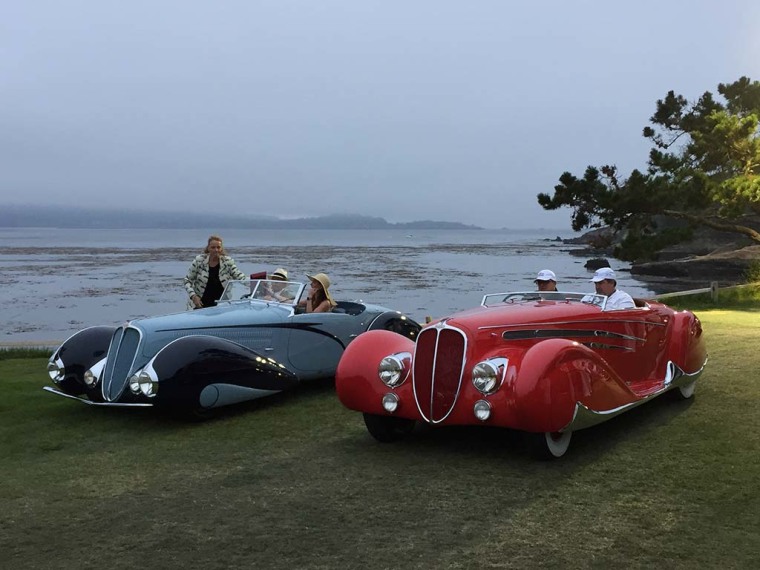 A number of automakers now use the Pebble Beach Concours as a backdrop to reveal their own – typical high-end – new cars and concepts. That includes this Vision Mercedes-Maybach 6 prototype, an 18.5-foot coupe that pics up on the over-the-top styling of 1930s-era German touring cars. Despite its massive hood, the Vision concept actually is powered by a 738 horsepower electric motor that could launch the sleek model from 0 to 60 in less than four seconds. Mercedes has no plans to build the retro-futuristic Vision, but it could influence the design of future models.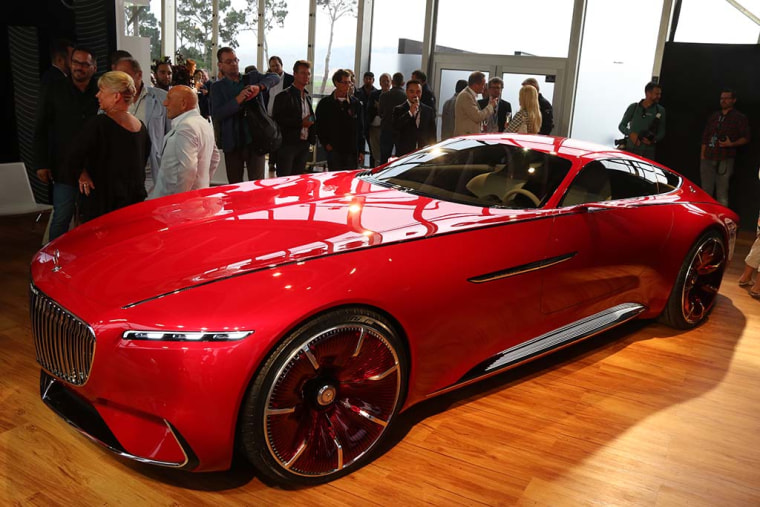 Its name is a mouthful: a 1937 BMW 328 Mille Miglia Bugelfalte Roadster, and its pedigree is equally extensive. It was originally designed to run the 1,000-mile Italian road race, the Mille Miglia, and while it no longer competes on the track, it is a strong contender on the show car circuit.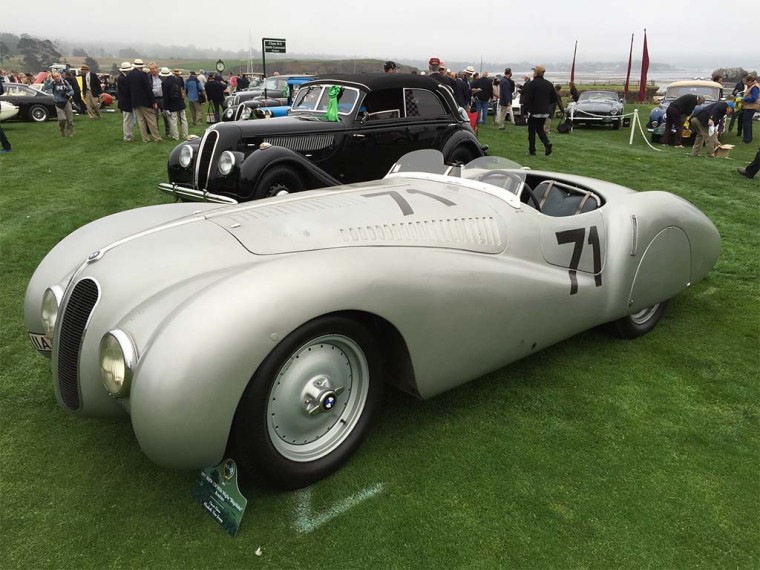 By noon, there can be well over 10,000 fans crowding the 18th fairway at Pebble Beach, making it difficult to get a good look at the classic cars. So, a group of hearty and dedicated souls braves the morning cold and damp, turning out well before the sun rises over the Monterey Peninsula for what has come to be known as "Dawn Patrol." They're rewarded by spectacular views as the cars roll onto the greens.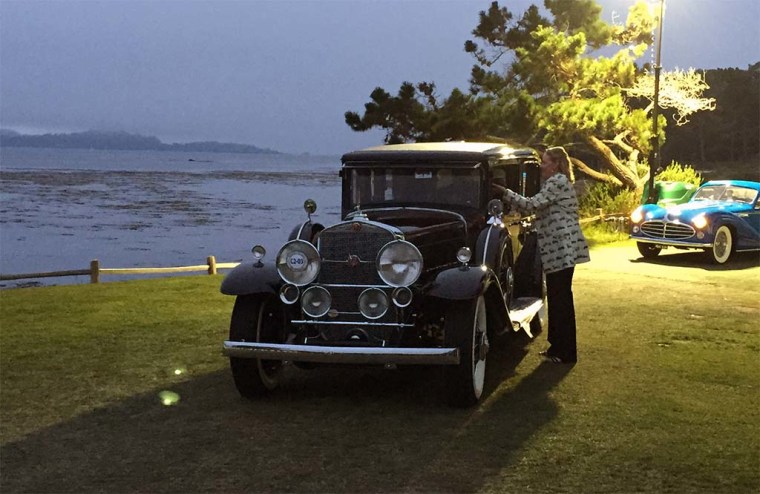 A crew makes a frantic, last minute push to polish and clean this Ferrari race car before the Concours formally gets underway. Pebble Beach judges are notoriously demanding. A single wrong bolt, an incorrect paint color, the tiniest of scratches, can cost points – and possibly a trophy. But Concours organizers no longer penalize a car that might have picked up a few blades of grass in its tires rolling onto the green.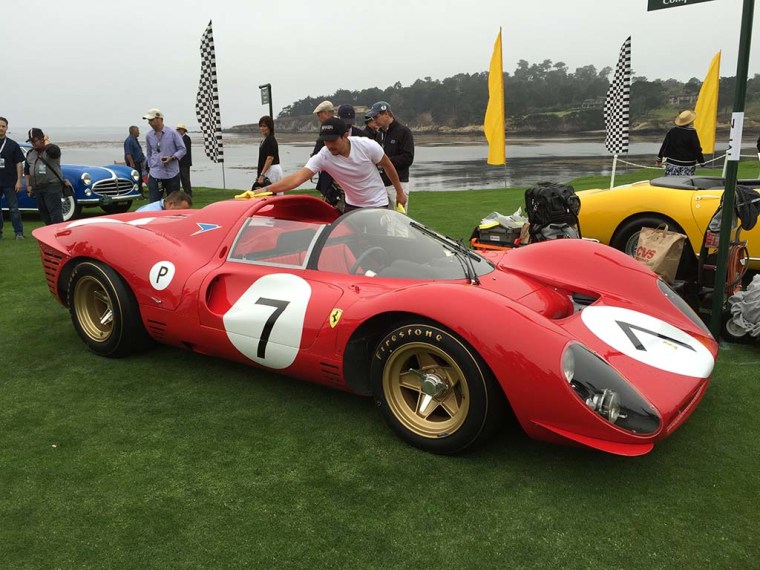 The Pebble Beach Concours d'Elegance remains the week's highlight, but there are plenty of ancillary events, including the Rolex Monterey Motorsports Reunion at nearby Mazda Raceway Laguna Seca. This year, 550 race cars, some over a century old, competed on the serpentine track. Some of them are as valuable as the ones on display at Pebble Beach, a Ferrari 250 GTO Berlinetta going for as much as $38 million at auction. Not surprisingly, Historics drivers are advised to be a little more gentile than they might be during a regular race, but they still push the limits and occasionally crash.