Tesla has been struggling to rein in mounting losses, with CEO Elon Musk pressing hard to accelerate production of its new Model 3 battery sedan — but at what cost? Employees are alleging the electric car maker is tolerating serious quality problems at its Fremont, California assembly plant.
As Musk foretold last year, the Model 3 has created "manufacturing hell" since it was officially put into production in July 2016. While Musk originally promised to be building 20,000 of the compact battery-cars by the end of last year, production was running at just a fraction of that. The goal now is to reach an output of 2,500 vehicles a month by the end of this quarter and 5,000 by the end of June.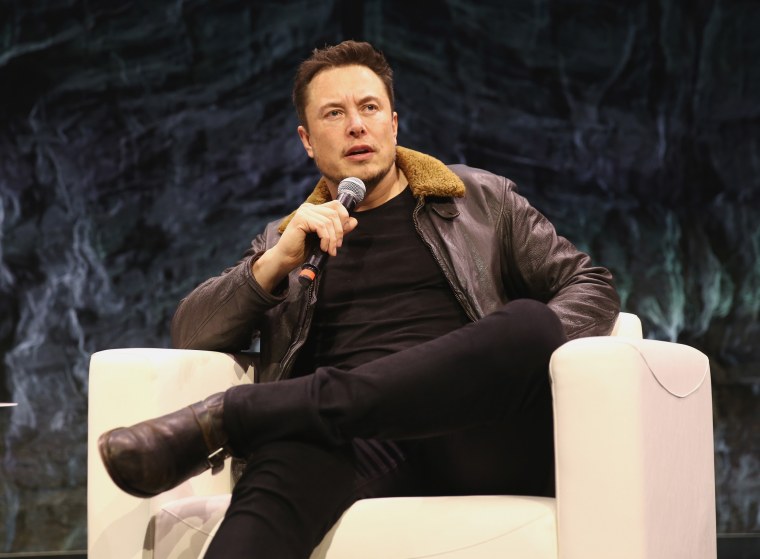 But Tesla is facing other problems, including the recent departure of three of its top financial executives. Tesla has lost a steady stream of top talent over the last several years, and many analysts — as well as some of those who have left the company — are putting the blame on Musk himself.
Reports of serious quality problems have circulated ever since Tesla launched the Model 3. But it has gone more slowly than even Tesla's harshest critics anticipated. Some of the problems have been traced to the company's Gigafactory battery plant in Reno, Nevada. But a report by CNBC indicates it is far broader than just defective lithium-ion packs.
"One current Tesla engineer estimated that 40 percent of the parts made or received at its Fremont factory require rework," CNBC reported Wednesday. In some cases, parts need to be shipped back out of the plant for rework. In other cases, it appears vehicles are being pulled off the line for repairs before being shipped to buyers.
Related: Is Tesla's Model 3 likely to sink the company?
An industry insider, speaking to NBC News on background, said this approach was frequently used by traditional automakers in years past, especially Detroit's Big Three. "The problem is that you can never be sure you catch everything before it is shipped to the customer."
That point is underscored by the ongoing quality issues involving Tesla's older Model X battery-SUV. After several years of production it was still rated as the having the worst quality and reliability of any vehicle on the U.S. market in the latest annual survey of products and brands by Consumer Reports magazine.
While the Model X is a more expensive vehicle, "Its buyers are willing to be more tolerant" of problems than those who purchase the Model 3, Tesla's first mainstream-priced model, said David Sullivan, a senior automotive analyst with AutoPacific.
For now, Tesla has to worry about losing some of the estimated 400,000 potential buyers who have plunked down $1,000 deposits for the Model 3. Some original buyers are now expected to have to wait until at least 2019 to take delivery.
There have been reports that some of them are now asking for refunds and looking at green alternatives. General Motors officials hinted at that when, last week, CEO Mary Barra announced that the Detroit automaker would increase production of its own mainstream EV, the Chevrolet Bolt due to rising demand.
Related: Mainstream automakers are gearing up to challenge Tesla's dominance
Further complicating matters for Tesla is the impending arrival of a slew of new long-range electric vehicles targeting a wide range of vehicle segments. GM, for one, plans to have two more models in showrooms by mid-2019. Volkswagen, meanwhile, is rolling out an array of offerings from its many brands. That includes an entirely new sub-brand, dubbed Volkswagen I.D., as well as the Mission E sports car from Porsche, and the Audi E-tron SUV.
Earlier this week, Volkswagen announced orders for $25 billion worth of batteries and battery components — dwarfing the $17.5 billion in spending plans at Tesla.
VW CEO Matthias Mueller said that there will be new battery-powered models launched "virtually every month," as the new program ramps up, adding that "This is how we intend to offer the largest fleet of electric vehicles in the world."
The longer the delays in fixing the Model 3 problems, observers warn, the more Tesla is at risk of being overwhelmed by traditional competitors with deep pockets.