DETROIT — Automobile recalls hit another record last year as stronger government enforcement and widening recalls of exploding air bags pushed the total above 51 million vehicles.
The 2015 number barely beat the old record set in 2014, after that total was adjusted downward from nearly 64 million to eliminate double counting in the massive recalls of air bag inflators made by Takata Corp., according to the National Highway Traffic Safety Administration.
The agency recorded almost 900 separate recalls last year, beating the 2014 record of 803, the agency said. The number was higher due largely to automakers reacting to millions of dollars in fines levied against Fiat Chrysler, General Motors and Takata for reporting safety problems too slowly. Many of the recalls involved small numbers of vehicles as manufacturers moved faster to correct problems.
The Takata recalls, which began in 2014 and extended into 2015, were by far the biggest contributor to the new record, NHTSA said.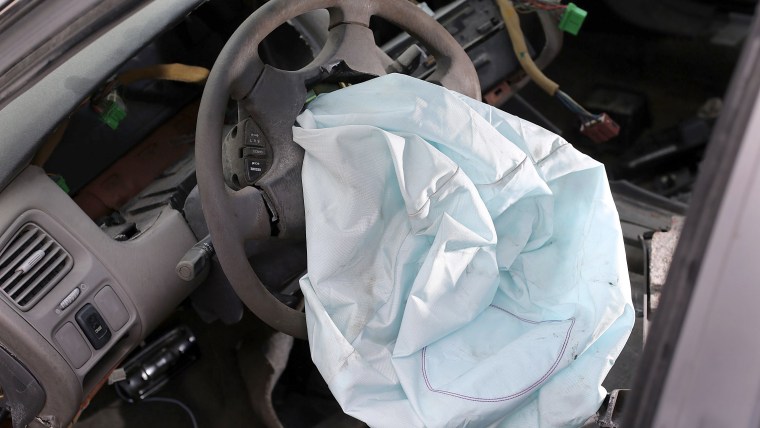 Takata makes air bag inflators that can explode with too much force and hurl shrapnel into drivers and passengers. In the U.S., about 23 million of its inflators have been recalled on 19 million vehicles sold by 12 auto and truck makers. Eight people worldwide have died and over 100 more have been hurt by the exploding inflators.
Pretty Curves Abound, But Big Changes Afoot at Detroit Auto Show
The government has said there likely will be more Takata recalls in the future.
NHTSA Administrator Mark Rosekind, in remarks prepared for a speech Thursday at the Washington Auto Show, said the agency has worked to spot defects faster. "But identifying defects is not enough; we have to make sure they get fixed," he said.
In the speech, Rosekind announced a digital advertising campaign urging people to keep their families safe by getting recall repairs done. The yearlong campaign called "Safe Cars Save Lives" promotes use of NHTSA's search engine that allows drivers to enter their car's vehicle identification number to find out if any recalls repairs haven't been made.
"The campaign makes a simple point: Taking action on a safety recall keeps you and the people you love safe," Rosekind said.
On average, automakers fix 75 percent of cars covered by a recall in 18 months, but that means a quarter go unrepaired.
Rosekind's agency also announced it's working on regulations that could add text messages, email and social media to the current method of notifying owners of recalled cars and trucks by mail. The agency is seeking public input on what methods would work best.
The moves come just a week after two announcements in Detroit about speeding up adoption of autonomous cars and reaching an agreement with automakers to work together on boosting safety efforts.
Online: https://vinrcl.safercar.gov/vin/.