It wasn't that long ago that the first $1 million car was news. Now, a two-wheel vehicle is about to hit seven figures.
Lauge Jensen, the Denmark-based maker of customized motorcycles, recently sold what is believed to be the most expensive bike (of current production) ever.
The motorcycle, called "Goldfinger," was plated with 24-karat gold and covered with 250 small diamonds totaling more than 7 carats. The seat is upholstered with what the company calls a "unique cognac-colored crocodile skin" and the bike's parts—859 of them—were individually gold-plated by hand.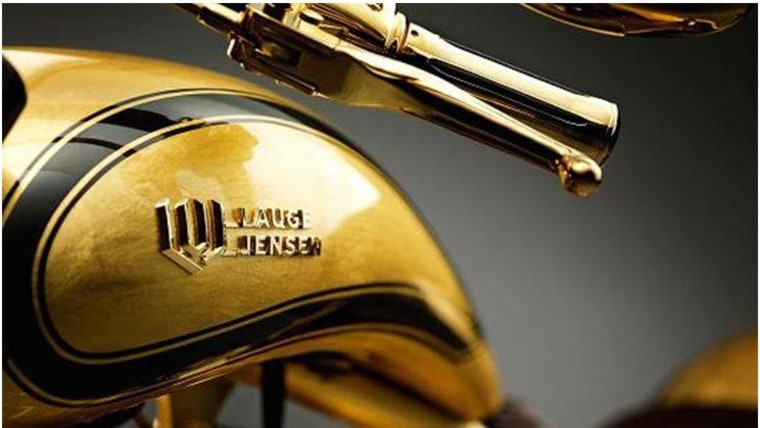 It was shown at special events in Monaco and Dubai, before a private buyer snapped it up.
The sale price: $850,000.
Uffe Lauge Jensen, the company's founder and chief creator, declined to comment on the buyer or even the buyer's country. But he said there were many buyers interested in Goldfinger despite the price.
"It was very popular," he said.
But Lauge Jensen said he's already working on something bigger. Though he's vague on specifics, he said he's working with a customer on a motorcycle that could easily top $1 million. Basically, he said, it's a piece of jewelry on two wheels.