/ Source: The Detroit Bureau
Road safety regulators found no defect trend and closed their investigation into fires involving Tesla electric sports cars, they said on Friday, as the automaker announced it is adding a "triple underbody shield" to the Model S to eliminate any possibility of the battery compartment being punctured.
The National Highway Traffic Safety Administration began a probe after two cars in the United States and one in Mexico caught fire. The two U.S. fires started after the driver ran over debris in the road, damaging the battery pack that runs along the base of the Model S.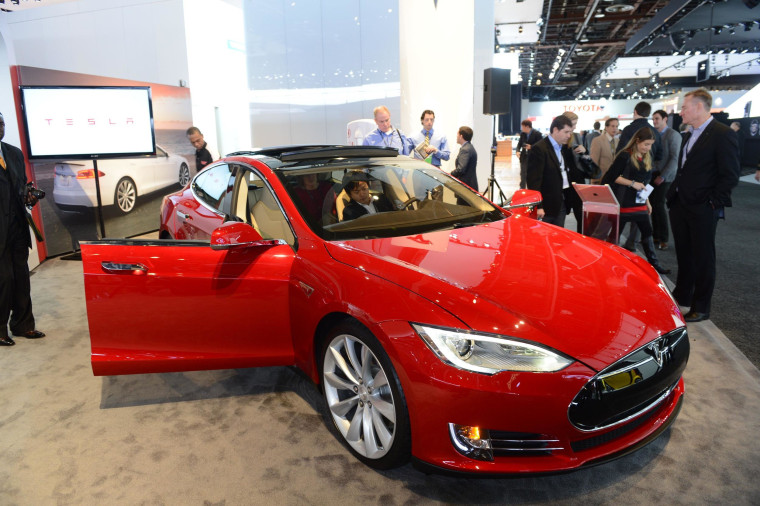 Tesla responded by raising the ground clearance at highway speeds and taking steps to prevent overheating of its charging systems, including giving customers upgraded wall adapters and providing charging-software upgrades.
The Palo Alto, Calif.-based EV maker began adding the shield, which is really a series of three shields, to vehicles manufactured after March 6 and is offering to retrofit existing vehicles upon request of the owner or when the vehicle is brought in for regular maintenance free of charge.
Elon Musk, Tesla's founder and CEO, announced the plan in a blog post Friday adding that the company put the shield through some harsh testing to ensure its viability.
"Tesla's revision of vehicle ride height and addition of increased underbody protection should reduce both the frequency of underbody strikes and the resultant fire risk," the NHTSA said on its website.
The regulator said that while a "defect trend" had not been identified, the closing of the investigation did not constitute a finding that a safety-related defect did not exist.
- (Reuters contributed to this report)
Electric Vehicles Saved $100 Mil in Gas Costs
Deaths Due to Air Pollution Soaring Globally; Autos Take Share of Blame
Average Age of Vehicles on the Road Continues to Creep Ever Higher