Wally Nowinski got his first car when he turned 16 in Michigan, the home of the U.S. auto industry. But after two years of living in New York City, he sold his wheels, using ride services, carsharing and bike sharing to get around.
"My mom didn't think I could do it. She thought I would buy a new car in six months," he said. But that was more than a year ago, and his car budget of $820 per month fell to $250 for carsharing and ride services last year. "I take Uber like pretty frivolously," he said.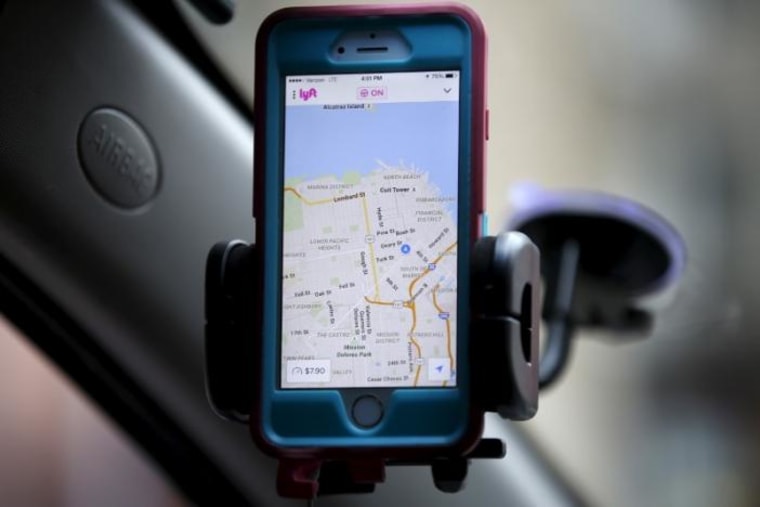 Nowinski, 32, is not alone.
Nearly a quarter of American adults sold or traded in a vehicle in the last 12 months, according to a Reuters/Ipsos opinion poll published on Thursday, with most getting another car. But 9 percent of that group turned to ride services like Lyft and Uber as their main way to get around.
About the same percentages said they planned to dispose of cars and turn to ride services in the upcoming 12 months.
Though a small percentage, the figure of people switching to ride services could be early evidence that more consumers believe that ride sharing can replace vehicle ownership.
A Boost for Autonomous Tech
Automakers could see a new market in ride services drivers and believe the fast adoption of ride service technology bodes well for self-driving car technology, a big area of investment for many companies, said auto analyst Alan Baum.
It is not clear whether ride service drivers, who rack up vehicle miles and are likely to buy new cars relatively frequently, will make up for any long term drop in personal car ownership.
But Lyft Director of Transportation Policy Emily Castor called the survey 'early evidence' that its vision of a world where personal car ownership was unnecessary was beginning to take hold.
"What we've seen anecdotally aligns with what you've found," said Uber Head of Transportation Policy and Research Andrew Salzberg.
The survey was the first on the subject by Reuters/Ipsos, so it was not possible to tell whether the move to ride services from car ownership is accelerating, and respondents were not asked whether they gave up a car because of ride services.
The survey showed that 39 percent of Americans had used rides services and that 27 percent of that group did so at least several times per week.
University of California, Berkeley researcher Susan Shaheen said the results on the move to ride services was in line with her 2016 study of a one-way carsharing service, which found a small portion of customers sold a vehicle due to carsharing. She noted, however, that the Reuters/Ipsos survey did not address carsharing or whether people who did not own cars would avoid buying one because of ride services.
Auto companies say they are getting ready for changes in technology, including expanded demand for ride services and, eventually, self-driving vehicles. "Those are the factors that are driving our move into being both an auto and a mobility company," said Ford spokesman Alan Hall.
The Reuters/Ipsos U.S. poll was conducted online in English April 5-11. It gathered responses from 584 people who said they disposed of their personal vehicle within the last 12 months and 566 people who said they planned to get rid of their personal vehicles in the next 12 months.