For embattled Japanese air bag maker Takata, this week brought good news and bad.
U.S. safety regulators early in the week announced that the recall linked to potentially deadly frontal airbags will be smaller than originally predicted. But the National Highway Traffic Safety Administration (NHTSA) also said it has begun an investigation that could yet add millions more vehicles using Takata's air bag inflators due to new reports of dangerous malfunctions.
The latest investigation could potentially expand a future recall to cover not just older vehicles but millions of newer models. And the new NHTSA probe is targeting a wider range of air bag types, including side-impact restraints, not just the frontal devices covered by the original Takata recall.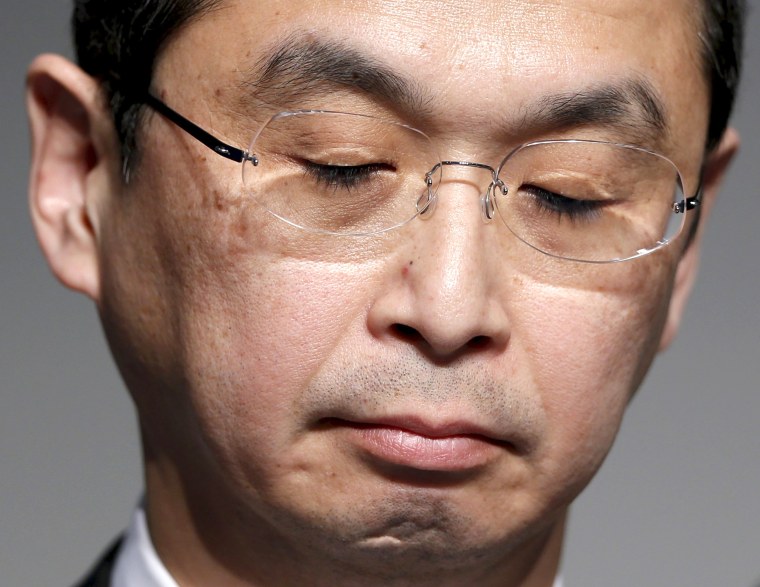 The current recall was triggered by reports that at least eight people had been killed, with at least 100 more injured, due to faulty air bag inflators, the explosive devices that cause frontal driver and passenger airbags to burst from their hiding place in the steering wheel and dashboard in a forward crash. While a precise cause has yet to be determined, the inflators can malfunction explosively, blasting plastic and metal shrapnel into the passenger compartment.
As part of the recall, NHTSA initially ordered 11 different automakers to replace inflators used in 34 million driver and passenger air bags. The agency has now reduced that by about 40 percent -- to 23.4 million airbags in 19.2 million vehicles.
There appear to be several reasons for the discrepancy. For one thing, a large number of vehicles using the suspect air bags turned out to have been sold outside the United States. Meanwhile some vehicles initially were counted twice, since they were equipped with both driver and passenger air bags using Takata inflators.
The recall has been expanded repeatedly over the last several years, but has continued to focus on older vehicles and driver and passenger frontal air bags.
That could change if the new NHTSA probe uncovers new and broader problems. The first sign of trouble surfaced with the report of a Takata air bag failure in a 2015 Volkswagen Tiguan. In this instance, a side impact air-bag misfired after a collision with a deer, the shrapnel causing a near-fatal injury to the driver.
NHTSA subsequently received a report from General Motors that it recalled 334 Chevrolet Malibus set for sale in the Middle East, Singapore and the Middle East. That May recall was ordered after a side impact air bag failed during routine testing by Takata.
At this point, it is unclear whether this was an isolated incident or suggestive of problems covering a broader array of Takata air bag systems. While it was common for older vehicles involved in the original Takata recall to have only a few air bags onboard, some of today's passenger cars and light trucks come equipped with 10 or more of the safety devices.
Late last month, two Democratic U.S. senators, Connecticut's Richard Blumenthal and Massachusetts Edward Markey, responded by calling for the recall of all vehicles using Takata air bags, including newer models.
Air Bag Investigation Widens: Aging Parts' Reliability Questioned
That could create a variety of challenges. Not only would millions more vehicles be affected but that could make it exponentially more difficult to complete the repairs on a timely basis. Even now, manufacturers have been straining to provide the necessary parts, and dealers have struggled to squeeze vehicles into their service bays.
Toyota last month asked safety supplier Nippon Kayaku Co. to provide up to 13 million replacement inflators, rather than relying on Takata for the parts. The deal could be worth as much as $150 million, according to reports from Japan.
Separately, NHTSA Administrator Mark Rosekind last month told TheDetroitBureau.com that the agency has informally begun looking at broader concerns about air bag performance. A key question is whether the explosive inflators, seals and other components used in the safety devices could begin to malfunction more frequently as they age. At that point, however, Rosekind said there was no formal investigation planned.
More from The Detroit Bureau
Fiat Chrysler CEO Ready to Put 'Bear Hug' Around GM Counterpart to Force Merger
Tesla CEO Musk Reveals Plans for "Affordable" Model 3 Battery Car
After Decade of Decline, NHTSA Says Highway Deaths Rising Rapidly