Tesla reported its first quarterly profit in more than three years on Wednesday, but it's not all good news for CEO Elon Musk.
Barely a year ago, influential Consumer Reports magazine was calling the Tesla Model S the best car it had ever tested. So good, in fact, that the electric sedan scored 103 points on a 100-point scale.
This week, CR is singing a different tune. After polling its readers, the non-profit publication declared Tesla one of the worst automotive brands on the market, ranking 25th among 29 marques, ahead of just four Fiat Chrysler Automobiles brands with a long history of reliability issues.
Quality control
Quality has become Tesla's Achilles' Heel, especially since the launch last year of the Model X. That electric SUV was "the sixth least reliable vehicle in our survey, and there are some monumental challenges with that vehicle," Jake Fisher, Consumer Reports' director of automotive testing, said during an appearance before the Detroit Automotive Press Association.
A quick review of Tesla owner blogs reveals a wide range of concerns: everything from balky door locks to malfunctions with the laptop computer-sized video display that controls almost all vehicle functions. But the biggest issue involves the massive "falcon wing" doors that give the Model X its distinctive look – and easy access to the rear seats. They frequently malfunction and may not open if the SUV is parked on uneven ground, flexing its body.
The problem has proved so severe that Tesla sued the original engineering firm. The redesign was a key reason why the Model X was two years late to market. Yet even now, "It's unclear," said CR's Fisher, "whether they will get the 'falcon wing' doors right, ever."
It's not the first time the magazine took a shot at Tesla. Two months after extolling the earlier Model S, CR reversed course and, with the release of the 2015 reliability survey, took the battery-sedan off its coveted "Recommended Buy" list.
Reports of quality problems actually have been nagging Tesla for several years, but the impact has been modest, at most, until now.
"It's almost like Tesla is Teflon," says Erich Joachimsthaler, founder and CEO of Vivaldi, a brand research and consulting firm.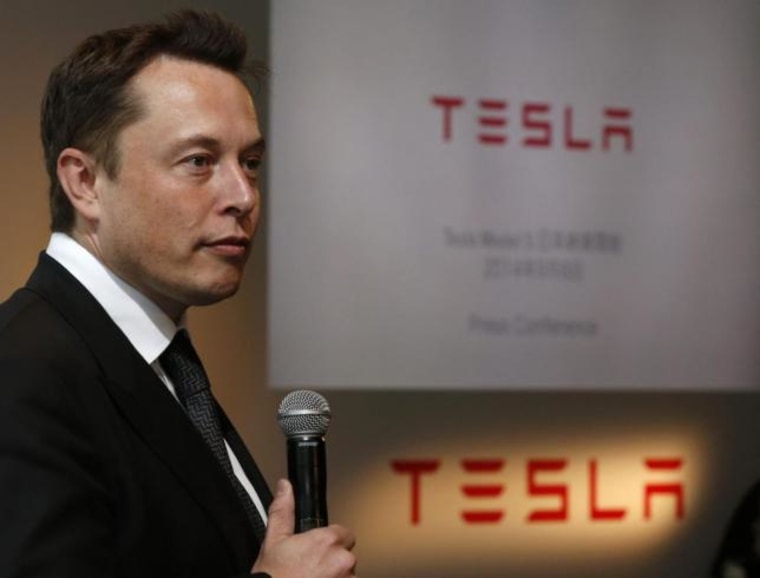 Fans and followers
The automaker has a distinctly loyal "fanboy" following that is more focused on the carmaker's upstart approach than on seemingly endemic reliability issues, Joachimsthaler says with a note of amazement. And much of that is centered around Tesla's founder, Elon Musk. Sometimes called the modern-day Edison, Musk has burnished his own image by launching a variety of other cutting-edge start-ups, including rocket firm Space X.
But the Vivaldi CEO questions how much longer both Musk and Tesla can shake off their problems. And he's not alone. "Quality is the price of admission," says Joe Phillippi, chief auto analyst with AutoTrends Consulting.
The real test, most observers agree, will come with the much-awaited launch of the Tesla Model 3. The maker's first model targeted at a mainstream, rather than elite, audience, it is due to market late next year. It will go after a very different audience, notes Phillippi, one whose buyers likely don't have a second – or third, or fourth – car in the garage in case the battery sedan breaks down. They will need a vehicle that can reliably get them from Point A to Point B.
Just getting the Model 3 into showrooms before the end of 2017 will be something of an accomplishment considering none of Tesla's previous products has come in on time.
The money game
But Tesla can't afford to wait – and not just because of the potential hit to its image. It has been struggling to pay its bills and had to raise about $2 billion through a stock offering earlier this year. CEO Musk recently said he doesn't expect to need another round of funding this year, but financial analysts say the company would be in a tight financial squeeze if it can't start delivering the new sedans by this time next year.
However, Tesla earnings beat expectations Wednesday: The company posted a total revenue of $2.3 billion — more than double that of 2015 — and profits of 71 cents per share, as compared with a loss of $1.35 per share last year.
Tesla's cash crunch has been eased by the initial interest in the Model 3. By some reports, as many as 500,000 hand-raisers have already placed $1,000 advanced reservations – giving Tesla a $500 million loan of sorts. But there has been some speculation that early enthusiasts may be thinking twice, especially in light of negative headlines, such as the Consumer Reports quality ratings.
Related: Electric Cars Move Into the Fast Lane
Tesla representatives declined to comment on what is happening with those reservations, a spokesperson only confirming that, as of May, the company had taken 373,000 deposits.
For his part, Musk has repeatedly promised to make quality a top priority, even if that means a shortfall in production – which is exactly what happened during the first half of this year, though the pace at the Tesla plant in Fremont, California has improved in recent months. That shows the company is getting things under control, according to a Tesla spokesperson.
"The amount of issues we've addressed with Model X has fallen by 92 percent in the last 12 months, a reflection of our ability to make continuous improvements and react quickly," the automaker stated.
The news isn't entirely bad. Consumer Reports did note that over the past year owners have been reporting a significant improvement in the quality of the Model S sedan. Whether Tesla can repeat that with the Model X SUV remains to be seen. But it will absolutely have to work magic when the Model 3 comes to market.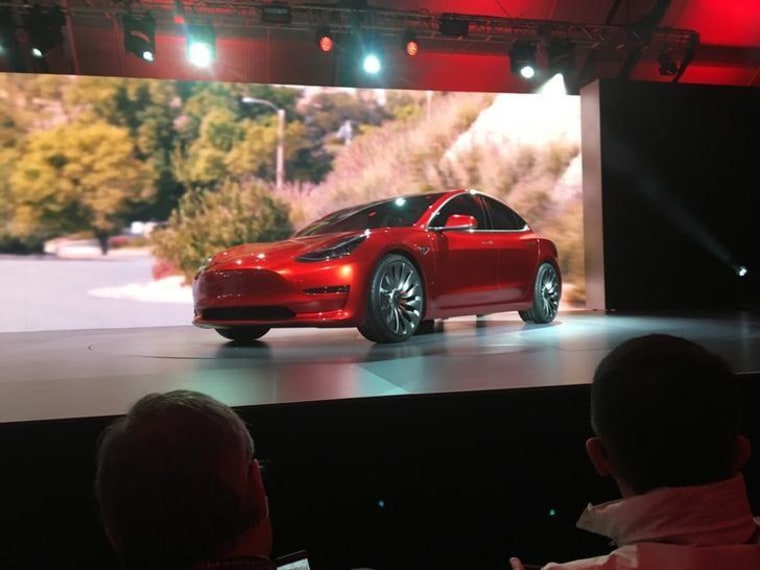 Competition heats up
Tesla's image has been burnished by the fact that there are really no serious competitors to its current sedan and SUV models. But it won't be playing alone much longer. Mercedes-Benz, BMW and Audi, among others, have plans to flood the market with high-line battery-electric vehicles of their own over the next few years. There are also new start-ups entering the field, including Chinese-owned Faraday Future and LeEco.
Related: Will Tesla Be Beaten at Its Own Game as Europe Forges Ahead with Electric Vehicles?
And in the mainstream market, the Model 3 will have challengers, as well. In fact, the Chevrolet Bolt will hit market by the end of this year, giving it a first-mover advantage – while also coming in at a lower price and with greater range than Tesla has promised for its own mid-market model.
So, says Vivaldi CEO Joachimsthaler, it will be "mission critical" for Tesla to make sure that the Model 3 delivers the same level of quality and reliability expected from traditional automotive manufacturers. Otherwise, its well-burnished image just might begin to tarnish.