If at first you don't succeed…
If you're Henrik Fisker, it seems, the next step is to start yet another car company. Three years after the collapse and bankruptcy of his original effort, Fisker Automotive, the Danish designer is back in business. The new Fisker, Inc. plans to launch a new line of long-range electric vehicles that will rival the likes of upstart Tesla Motors, as well as the more mainstream manufacturers now pushing into the battery-car business.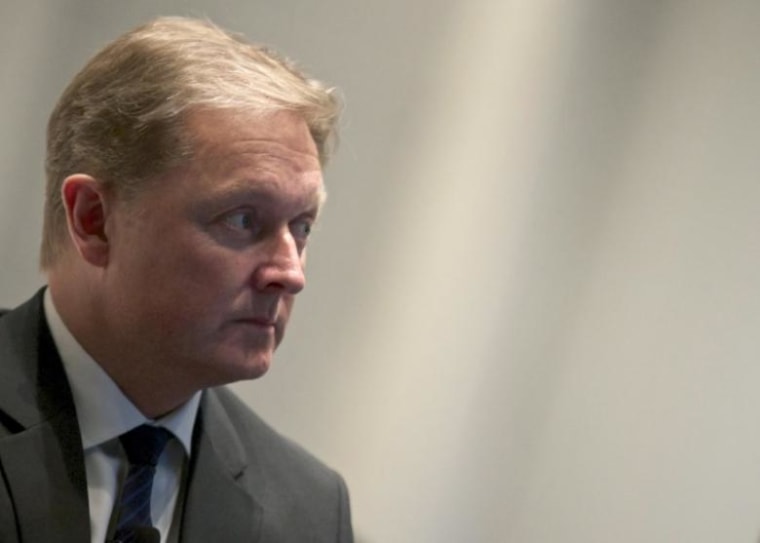 While specific details are limited, Fisker said the company is targeting a minimum range of 400 miles per charge.
"This is really the revival of the original Fisker, though it will be a completely new company," the 53-year-old automotive veteran told The Detroit Bureau in an exclusive interview.
Fisker Automotive originally produced a high-style plug-in hybrid sports car. It came to market at about the same time as the Tesla Model S, but a series of setbacks, including several recalls, caused Fisker to shut down in 2012.
Battery controlled
In his telephone interview, Henrik Fisker said he learned a lot from that earlier venture, including the need to keep a tight rein on spending. But an even bigger lesson was the need to take control over battery production.
Fisker Automotive's battery supplier ran into its own series of production problems, triggering some of the carmaker's most embarrassing setbacks. The company, A123 also went bankrupt and, like the carmaker, was eventually sold to the Chinese.
While the executive wouldn't offer many details, he noted that he has teamed up with "researchers from UCLA" who have been developing a next-generation lithium-ion battery technology, dubbed graphene, that, among other things, can increase energy-density — the amount of power that can be stored in a pack.
Related: California Mandate Expected to Grow EV Sales
"We'll have increased range, increased longevity and incredibly fast charging times," Fisker said.
Some prototype graphene batteries have been shown to store as much as five times as much energy in a given mass than conventional lithium-ion batteries. But Fisker, Inc. could become one of, if not the first to bring the technology to market.
The time is right
After failing to generate much enthusiasm among motorists for the first generation of battery-cars which generally got no more than 100 miles per charge, industry analysts now believe the real market breakthrough will come with ranges exceeding at least 200 miles. Tesla recently topped 300 with the P100d version of its Model S sedan, and when Volkswagen revealed the I.D. battery concept car at the Paris Motor Show last week, it said it may be able to deliver as much as 350 miles range.
Fisker, Inc., will follow a start-up model similar to that of Fisker Automotive, as well as Tesla: Producing a larger model targeting the luxury market and then moving into more mainstream segments.
Related: Tesla Deliveries Surge by 70 Percent in Third Quarter
Henrik Fisker hinted that the first product will be "about the size of a Tesla Model S but with more interior space."
That would suggest that the batteries — and possibly the motors and other key components — will be mounted below the load floor, freeing up space normally used for the engine compartment.
"Simultaneously," Fisker added, "we are developing a more mainstream vehicle" that would likely move to target upcoming products like the Tesla Model 3, the Chevrolet Bolt or the Volkswagen I.D.
When will the first car be ready?
The goal is to reveal both the new battery technology, as well as a concept version of the first vehicle during the second half of 2017, said Fisker. As to production timing, when asked if 2019 might be the goal, he replied that "This is probably close speculation."
A breakthrough battery would be a particular advantage in what is becoming an increasingly crowded battery-electric vehicle, or BEV, market. Though these vehicles accounted for less than 1 percent of total new vehicle sales last year, according to industry data, some experts believe demand will surge over the coming decade — in part driven by tough new government mileage and emissions standards going into effect around the world.
As for Henrik Fisker, he has proven himself a resilient fixture of the auto industry. Best known for his design work — among other things, he penned the iconic Aston Martin DB9 — he has tried his hand on the business side a number of times.
Related: Smart "All in" on Battery Cars
Earlier this year, he teamed up with retired General Motors Vice Chairman Bob Lutz in a new, low-volume company that customizes cars. Ironically, VLF is also taking old Fisker Karma plug-in hybrids and swapping out their electric drivelines for high-performance V-8 motors.
Separately, the original Fisker Automotive recently announced its revival, albeit under Chinese ownership -- and a new name. The company itself is now called Karma and the original hybrid will be marketed as the Revero.