/ Source: The Detroit Bureau
We all do it, or we've caught someone else doing it. Sometimes it's kind of a quiet, go-with-the-flow moment, and other times it's a high-energy performance. It's the most often performed action in a car: singing.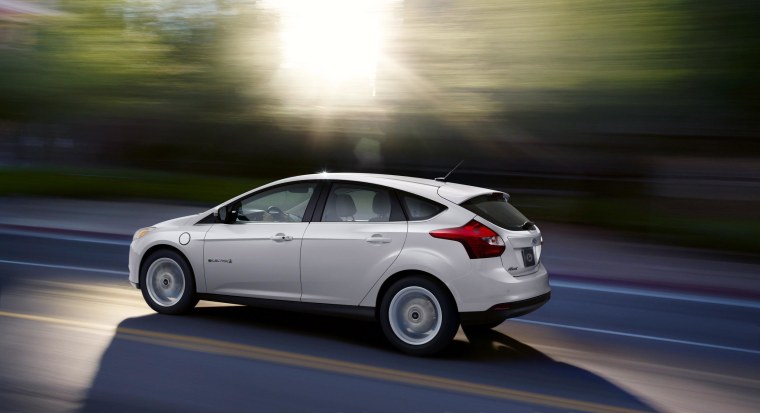 According to a study by DMEautomotive, singing out loud was the top non-driving activity people do in the car — something at least 56 percent of motorists admit to engaging in while behind the wheel. Women are more likely to sing then men: 65 percent to 49 percent, and people under 35 are more likely to rock out (61 percent) than those 35 and over (54 percent).
What are we singing? A separate study from Insurance.com finds the favorite song for motorists is that 1981 Journey power ballad, "Don't Stop Believin'." (See below for the rest of the greatest hits.)
A variety of studies have focused on the popularity — and dangers — of texting while driving. The DMEautomotive study echoed those worrisome findings: 26 percent of motorists admit they read a text message while driving; 20 percent said they also are clicking away at the keyboard; and 50 percent acknowledged they talk on the phone.
There are other things that can keep a motorist's attention away from the road. Fifty percent report eating while driving, so, perhaps it's not surprising that the study found 6 percent of men and 4 percent of women occasionally floss behind the wheel. Men are more likely to watch movies or TV: 10 percent compared to 3 percent of women.
Insurance.com recently surveyed 2,000 drivers and asked them to choose the best and worst songs for driving. What's after that Journey hit?
"Bohemian Rhapsody" by Queen
"You Shook Me All Night Long" by AC/DC
"Any Way You Want It" by Journey
"Life is a Highway" by Tom Cochrane
The least popular:
"Who Let the Dogs Out?" by the Baha Men
"We Are Never, Ever Getting Back Together Again" by Taylor Swift
"Believe" by Cher
-Michael Strong, The Detroit Bureau
More from The Detroit Bureau:
Audi Goes Plug-n-Play with Upgradable Onboard Tech