What started out as a week full of fireworks for Tesla may be turning into a dud.
The automaker's high-flying stock took a nosedive after the long Fourth of July holiday, falling 7 percent on Wednesday. By midday Thursday, shares dipped another 5 percent. And the company's value slipped behind that of General Motors for the first time in nearly three months, with a market capitalization of just under $51 billion.
That's clearly not what CEO Elon Musk had in mind when he tweeted on Sunday that Tesla was planning to start production of the eagerly awaited Model 3 on Friday. That's the same day, he added, that Tesla would formally begin taking orders for the vehicle that is expected to transform the carmaker from niche to mainstream player.
Related: Tesla Set to Launch Sales, Production of Model 3 on Friday
But the Tesla skyrocket has suddenly run into a variety of headwinds. That includes some harsh reports by key analysts at Barclays, CFRA Research and Goldman Sachs, the latter cutting its six-month price target to just $180 to $190, or less than half the automaker's June peak.
"We remain sell rated on shares of TSLA where we see potential for downside as the Model 3 launch curve undershoots the company's production targets and as margins (for the second half of 2017) likely disappoint," Goldman's David Tamberrino wrote in an investor note.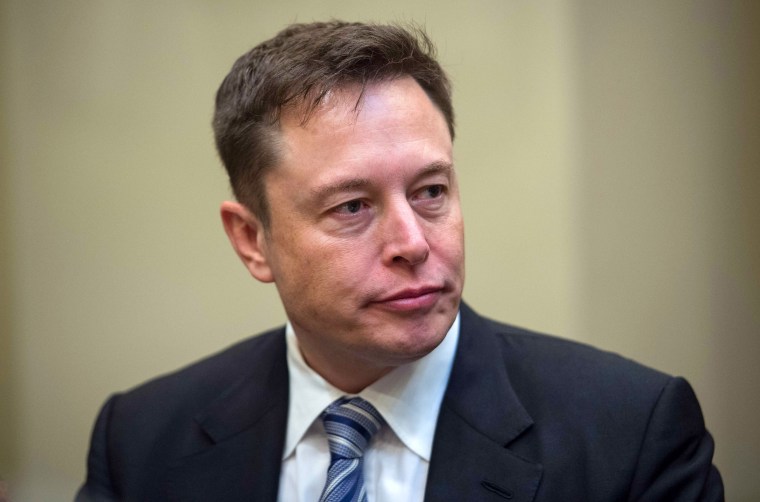 Why would investors drive up Tesla stock in the month ahead of the Model 3 production launch, only to turn sour on it as the much-heralded event actually approached?
It certainly didn't help that Tesla delivered only 47,100 of the older Model S battery-sedans and Model X SUVs during the first half of 2017, on the low side of its 47,000 to 50,000-unit forecast.
Tesla put the blame on production problems involving the new 100 kilowatt-hour battery pack used in its longest-range models, such as the Model S P100d, rather than weakening demand. But that gave small comfort to analysts and investors. Tesla has long suffered from quality and production snafus, notably with the Model X. Musk has promised to redouble efforts to deal with such issues, so the latest troubles only underscore concerns about the launch of the critical Model 3.
Crash Test Woes
Adding to Tesla's headaches: the maker fell short in the latest series of crash tests by the Insurance Institute for Highway Safety. According to the IIHS, the Model S got only an "Acceptable" rating in the small overlap test, a simulation of one of the most common highway accidents — though the electric sedan did get top ratings in every other category.
For his part, Tesla CEO Musk has stated that safety is a high priority for his company. Tesla tried to downplay the results of the latest test, stating that, "IIHS and dozens of other private industry groups around the world have methods and motivations that suit their own subjective purposes."
But the insurance group's tests generally receive strong praise, even from manufacturers that perform poorly, and the addition of the small overlap test a few years ago led most makers to redesign vehicles to perform better.
A Challenge by Volvo
There are yet other issues that could be raising concerns about Tesla's long-term performance. That includes Wednesday's announcement by Swedish-based automaker Volvo that it will shift to an "all-electric" powertrain strategy with the launch of all new models after 2019.
Related: Volvo Going Electric or Hybrid on Future Models
Tesla is finding itself facing a growing list of competitors, whether newcomers such as Lucid and Faraday Future, or more established manufacturers like Volvo, Ford, Nissan and General Motors — which launched its own mainstream, long-range battery car, the Chevrolet Bolt EV, last December. BMW has set up its own electric sub-brand, a strategy that Volkswagen and Mercedes-Benz are soon set to mimic.
Whether this week's slump is a short-term aberration or the start of a longer, deeper slide for Tesla is far from certain. The imminent launch of the Model 3 is likely to be a major factor. With a starting price of $35,000, it is meant to shift the customer base from an environmentally friendly niche into a more mainstream segment. And Tesla is predicting it could sell as many as 400,000 of the small sedans next year, its overall volume jumping to 500,000 with the Models S and X included — a six-fold increase from its 2016 numbers.
Related: Most Americans Can No Longer Afford a New Vehicle
Among those still bullish on Tesla is Ben Kallo, an analyst with Baird, who saw the weak first-half numbers as a blip that actually is a "de-risking event" for Tesla. It puts problems with the 100 kWh batteries in the past, he told investors, so, going forward, "we expect shares to trade higher as investors are increasingly able to focus on the Model 3."
After the Model 3 was unveiled on March 31 last year, Tesla quickly locked down more than 300,000 advance registrations, each with a $1,000 deposit. Some analysts believe the number is now closer to 500,000. If those translate into actual orders and Tesla can pull off the launch reasonably smoothly, the bulls see even more gains.
"The stock could make new highs as Model 3 production ramps," forecasted Kallo.