Here's something to be thankful for: The price of gas this Thanksgiving week is the lowest it's been in seven years.
Gas currently costs an average of $2.20 per gallon, the lowest it's been during the busy holiday travel week since 2008, when it cost an average of $1.95 a gallon, according to the U.S. Energy Information Administration.
Prices peaked in 2012, when drivers forked over an average of $3.50 a gallon to get to their Thanksgiving dinners.
The decrease in gas prices comes as the number of travelers goes up for the seventh year in a row. According to AAA, 46.9 million people will be traveling over Thanksgiving — with 89 percent of them driving.
Related: Black Friday Brief: Everything You Need to Know Before Buying a New TV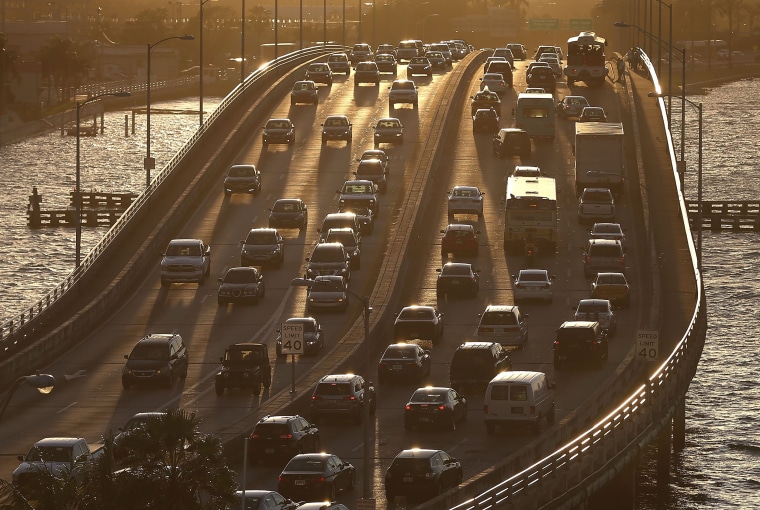 Weather is already expected to snarl Turkey Day travel in some areas of the country. In Chicago, rain with a flood threat could cause flight delays due to visibility problems and cause slick roads for drivers, according to TODAY's Al Roker. Denver is expected to get light snow and freezing drizzle by Thursday, and Dallas is forecast to receive heavy rains and gusty winds on Thanksgiving Day.