Lexus has yet again topped the long-term reliability charts, tying with Porsche for top brand in the 2017 J.D. Power Vehicle Dependability Study released this week.
Since it made its debut in 1989, the Japanese luxury marque has routinely set the industry quality benchmark. But at a time when even mainstream brands continue to improve their overall quality, Lexus officials admit that's no longer enough. The bigger challenge is overcoming the brand's reputation for building solid but dull products that, one analyst has suggested, "are built for people who don't like cars."
Getting Sexier?
Lexus is determined to change that image with an assortment of new models like the redesigned LS, its flagship sedan, and the high-performance LC sports car. The goal, says Akio Toyoda, president of parent Toyota Motor Co., is to "never see the words, 'boring' and 'Lexus' used in the same sentence ever again."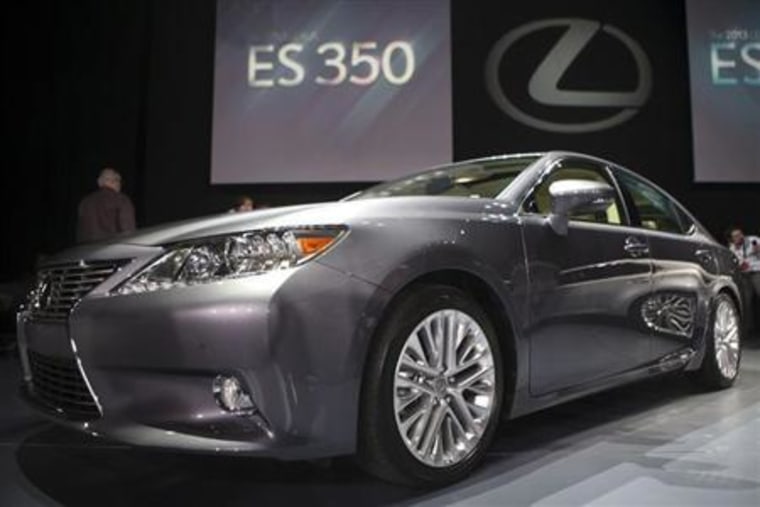 Perhaps the biggest challenge for Lexus is winning over the Gen-X and millennial buyers who have long ignored the brand, opting for luxury marques with sportier images, such as BMW. Until recently, Lexus buyers were, on average, some of the oldest in the industry, primarily baby boomers and even older drivers.
That's begun to shift with the addition of sportier Lexus models, such as the RC F Sport coupe, and the latest generation IS sedan — the latter model attracting buyers with a median age of 41, among the youngest in the U.S. luxury market.
Lexus hopes to go even further with a series of new models such as the LS sedan and LC sports coupe. Both adopt a new, more aggressive design language with sharp creases and curves, capped by larger versions of the trademark Lexus "spindle grille."
The LS made its debut at the North American International Auto Show last month, and will reach showrooms later this year, a few months after the LC coupe goes on sale. The two models share the same, all-new platform, one designed to provide a more dynamic and sporty ride, according to Brian Bolain, a long-time product planner who now serves as the Lexus national marketing manager in the U.S.
"It's a very flexible platform that will also underpin other new products" to come from Lexus, Bolain explained, during a media drive of the new LC on Hawaii's Big Island.
King of the SUVs
When it debuted 28 years ago, Lexus offered only two products, the LS and a smaller sedan. Today, it offers more than a half-dozen different sedans, coupes and utility vehicles. But Bolain acknowledged that the brand will need to add even more models to keep up with the rapid product proliferation reshaping the luxury market. Mercedes-Benz, for example, has dozens of different offerings covering just about every possible "white space," as industry planners like to call it. The Lexus line-up has some yawning gaps.
Nowhere is that more apparent than in the booming SUV segment, where the Lexus RX is the country's most popular luxury model — indeed, it's the Japanese marque's single best-seller.
Related: Jaws Drop as Toyota Unveils 'Sexy' New Camry
"What has taken us all by surprise has been the shift to utility vehicles," said Bolain, noting that as recently as January 2016, "ute" models like the RX accounted for about 50 percent of total Lexus sales in the U.S. By December, that had grown to 65 percent. "That's a remarkable change," but Bolain said the shift is likely to continue. Some industry insiders expect utility vehicles to top 70 percent of the market before leveling off.
Lexus recently added the NX, a crossover slightly smaller than the midsize RX. But an even smaller model, according to Bolain, is starting to look like "a requisite." Another senior company official, asking not to be identified by name, said a full-size model, a ute counterpoint to the LS sedan, is also under consideration. It would go up against such European models as the new Audi Q8 SUV that made its own debut at the North American International Auto Show last month.
While Lexus is certain to add some more products to its line-up, don't expect to see it try to go one-for-one with the Germans. Audi, for example, has said it will go from 40 to 60 models by the end of the decade. Lexus doesn't intend to spend the billions such a growth strategy would require, Bolain said during a lengthy afternoon interview.
The Electric Question
The Germans are not only adding new models but setting up entirely new sub-brands, like BMW i, and Mercedes-EQ, to handle a new generation of battery-based models. Lexus was the first luxury brand to bring a hybrid to market. It now has six such offerings. But while Audi, BMW and Mercedes-Benz are shifting focus to plug-ins and pure battery-electric vehicles, Lexus, for now, has stuck with conventional hybrids.
For his part, Bolain said, "I don't feel like (adding a Lexus) plug-in is a pressing need." But for a company that has long been seen as the "green" luxury brand, it does put Lexus at risk for losing that reputation, analysts like Dave Sullivan, of AutoPacific, warn. In turn, that could make it more difficult to attract those Gen-X and millennial buyers that Lexus craves.
Related: Redefining Luxury Comes Down to the 'Experience'
Parent Toyota has already announced a shift in its position on advanced battery vehicles. It is just launching a plug-in version of the Prius hybrid, and promises to have others on the road over the next several years, along with one or more pure battery-electric offerings. Few would be surprised to see Lexus make a similar shift.
While Lexus might not want to echo what its European rivals are doing, the maker knows it can't appear to be lagging behind if it truly hopes to abandon the word, "boring."