The compact SUV is all but hidden in a back corner of the Jacob Javits convention center where many of the visitors at this year's New York International Auto Show might miss it, yet the white Jaguar I-Pace could be one of the most important vehicles to debut at the annual event.
The odd bubble on the roof is the giveaway. At first glance, it might look like the "gumball" on an old-fashioned police car, but it actually conceals an array of laser and other sensors that will allow this specially modified crossover-utility vehicle to operate entirely without a driver. Jaguar and Waymo announced a partnership at this year's show that will soon see 20,000 of the autonomous, all-electric Jags go into the new ride-sharing service the Google spin-off will launch later this year.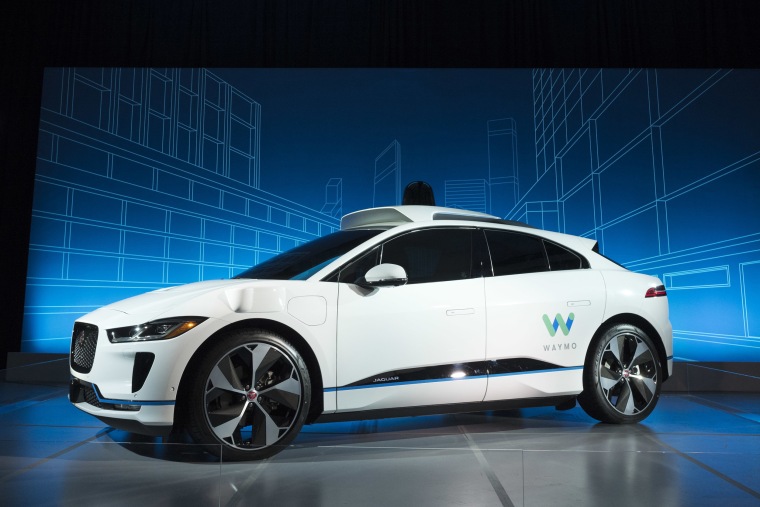 The I-Pace is just one of several hundred new vehicles on display at this year's NYIAS, but it won't take a visitor much time to recognize that it's not just business as usual. Sure, many of the models on display are getting facelifts, and there are plenty of all-new vehicles and the usual assortment of concepts. But the 2018 show underscores the dramatic transformation of both the automobile and the automobile industry itself.
The new car market is already in the midst of a dramatic revolution that has seen sedans and coupes eclipsed by the sport-utility vehicles, crossovers and pickups that accounted for almost two out of three new vehicle sales last year.
The NYIAS also highlights the emerging market for alternative propulsion. Virtually every major automaker has announced plans to add electrified vehicles. Mercedes-Benz already builds 10 different plug-in hybrids. Honda wants two-thirds of its global sales to come from hybrids, plug-ins and battery-electric vehicles. General Motors plans to have two-dozen BEVs in production by the middle of the next decade, and Volkswagen is launching all-electric sub-brands that will include the ID Buzz, a modern remake of its classic microbus.
Then there's the arrival of cutting-edge technology. Features like forward collision warning with auto-braking, blind-spot detection, and video backup cameras are now being offered as standard features or low-cost options on a growing number of models. The complete remake of the 2019 Nissan Altima introduces ProPilot Assist, a semi-autonomous system that effectively holds the vehicle in its lane with little input from the driver.
Even the sales and service process is being transformed. Hyundai's spin-off luxury brand Genesis now picks up vehicles for service, leaving a loaner for owners while their car is in the shop. Cadillac, meanwhile, was one of the first on a growing list of brands to let buyers subscribe, rather than buy or lease their vehicles. Customers can swap between different Caddy models up to 18 times a year.
Here are some of the most important products debuting at this year's New York International Auto Show:
Cadillac XT4
The Detroit automaker once dominated the American market and has been struggling to regain momentum. It hopes to do that with a flood of new utility vehicles, including the compact XT4, which also features Super Cruise, a semi-autonomous technology that allows hands-free driving on well-marked freeways. Caddy also rolled out the 550-hp CT6 V-Sport premium luxury performance sedan.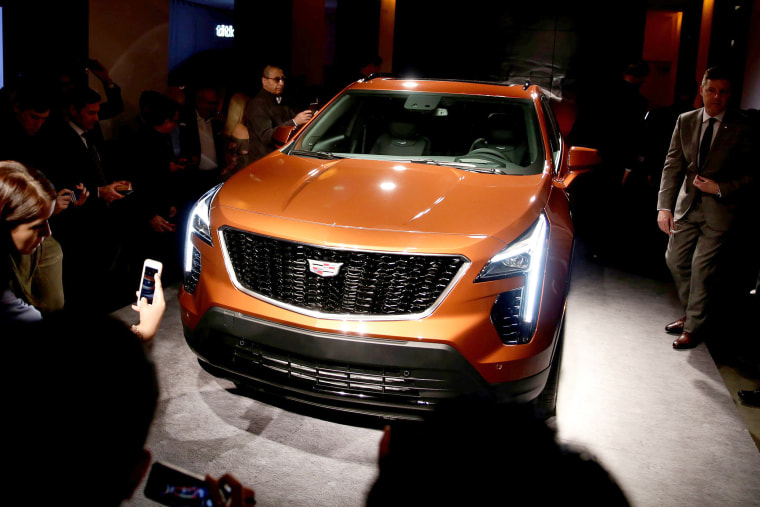 Genesis
A South Korean luxury car? That might once have seemed absurd, at least until Hyundai rolled out the Genesis and Equus models. They've been rebranded under the new Genesis brand which promises to add a range of new models. The emphasis will be on SUVs, but a big question at this year's NYIAS is whether Genesis will also build the striking, sci-fi-like Essentia Concept with its gullwing doors.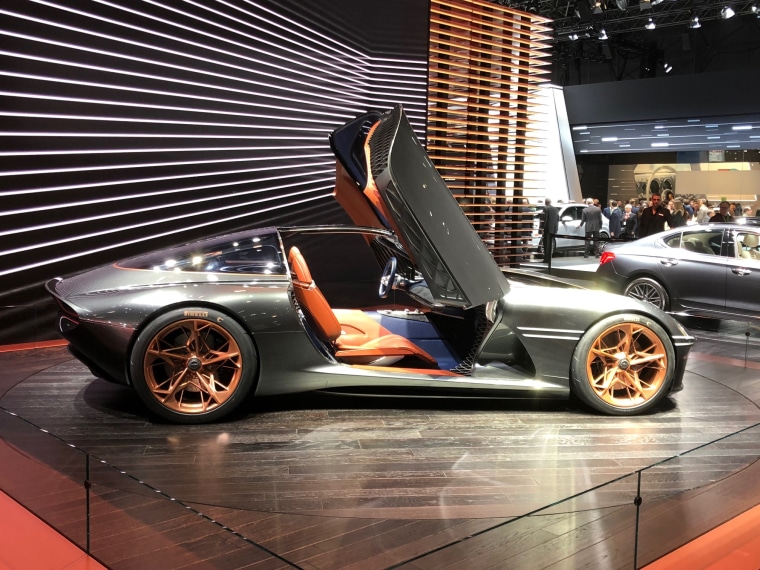 Honda Insight
The original Insight was the very first hybrid sold in the U.S., but its quirky, two-seat design limited its appeal. A second version didn't fare much better. Now, Honda is hoping three's a charm. The 2019 Insight is based off the popular Civic, features a more conventional exterior, a more well-equipped interior — and it boosts performance without sacrificing fuel economy.
Hyundai Kona
The mainstream South Korean brand has three major product debuts, including updates of the Santa Fe and Tucson. But the big news is the introduction of the Kona Electric. That's a BEV version of its recently launched Kona, the smallest SUV in its line-up. Kona Electric features a sporty battery-drive unit that bests both the Tesla Model 3 and Chevrolet Bolt EV at 250 miles per charge.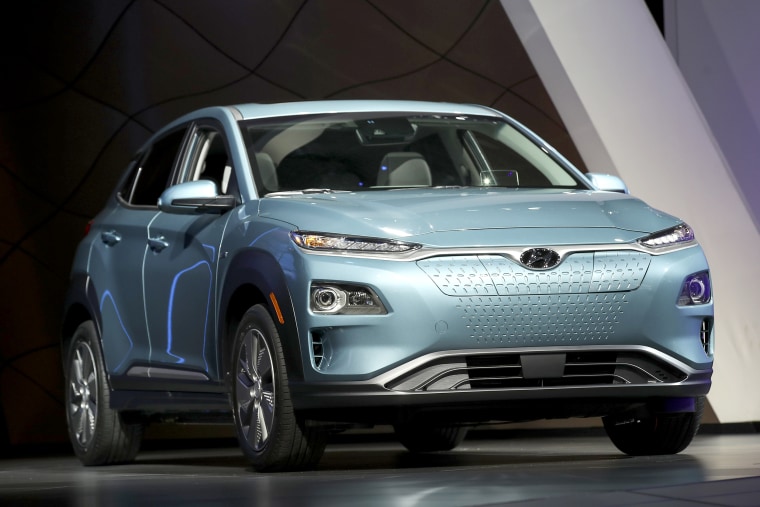 Jaguar I-Pace
The British marque only recently entered the SUV market but I-Pace is its third offering. It's also Jaguar's first all-electric. By moving the batteries and motors under the floor, I-Pace offers a cabin two size classes larger than its body would suggest. It will also become a central vehicle in the new driverless ride-sharing service Waymo is launching this year.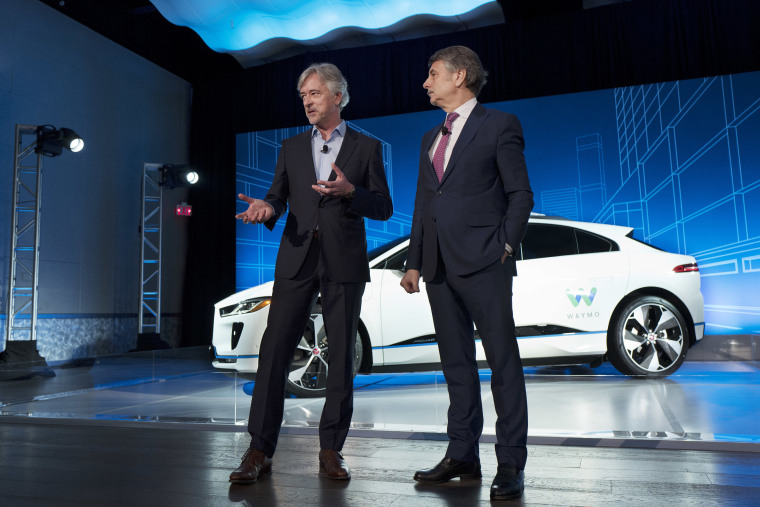 Lincoln Aviator
Like Cadillac, Ford's luxury brand once was an American powerhouse. It is rolling out an assortment of new models to rebuild its image, backing that with an emphasis on the "customer experience" that includes free pick up for service and repairs. The Aviator is a lavishly equipped and highly styled midsize SUV.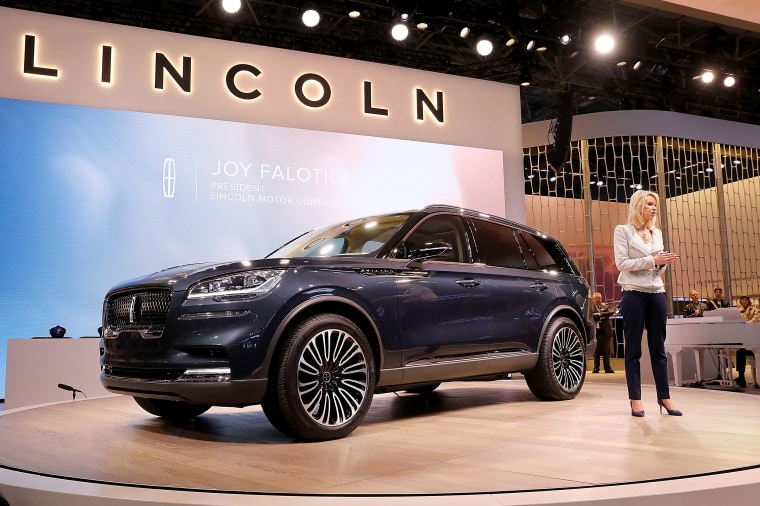 Nissan Altima
Nissan is out to prove that the sedan isn't dead. The 2019 remake features one of the show's most stylish designs. But it's also one of the most technologically sophisticated cars to debut. It gets semi-autonomous ProPilot Assist as well as Nissan's breakthrough VC Turbo engine that can change its compression ratio to deliver both better mileage and performance.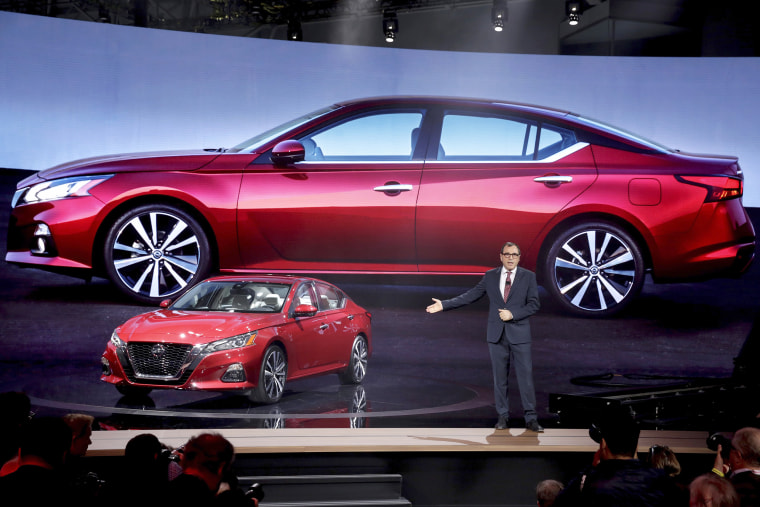 Subaru Forester
The little Japanese automaker helped launch the crossover concept with its original Legacy Outback. It's got two distinctive offerings that bookend the utility market: the latest version of its Forester model is compact yet manages to squeeze in more passenger space. At the other extreme is the new Ascent, a large three-row utility vehicle.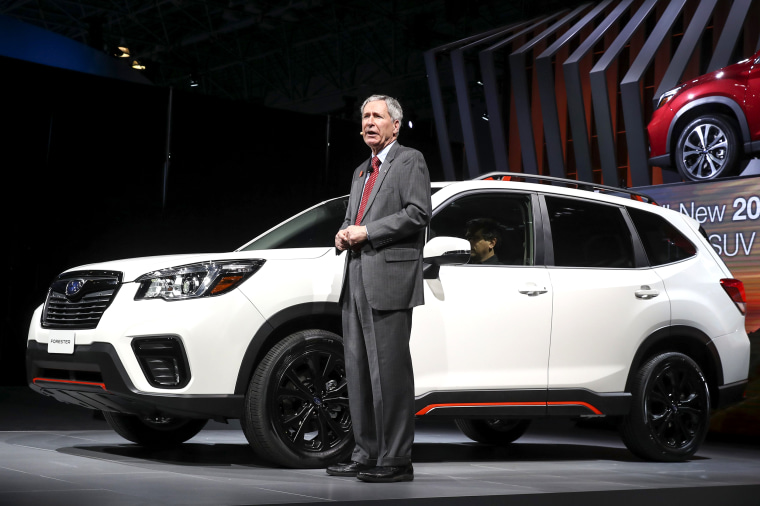 Toyota RAV4
The largest Japanese automaker was another pioneer in the crossover segment with its original RAV4 model. But what was once derisively written off as a "cute ute" is bigger and better, with a strong design belying Toyota's reputation for plain vanilla styling. It also comes with an extensive array of the latest high-tech safety and driver assistance technologies bundled together at an affordable price.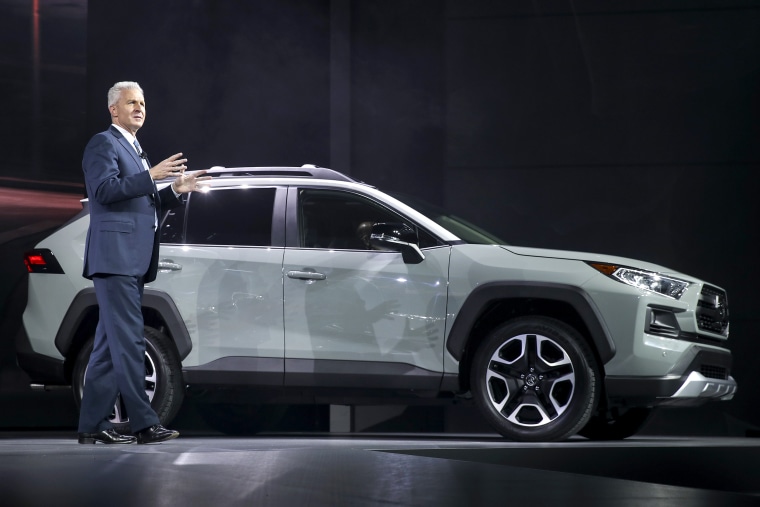 Volkswagen Atlas "Family"
The German maker has been struggling to rebuild its image in the wake of its diesel emissions scandal but gained sales in an otherwise weak 2017 market. Credit goes to its all-new, three-row Atlas SUV. For the NYIAS it rolls out the sportier, two-row Atlas Sport Cross concept that will go into production next year. There's also the Atlas Tanoak Concept, which hints at a possible midsize pickup.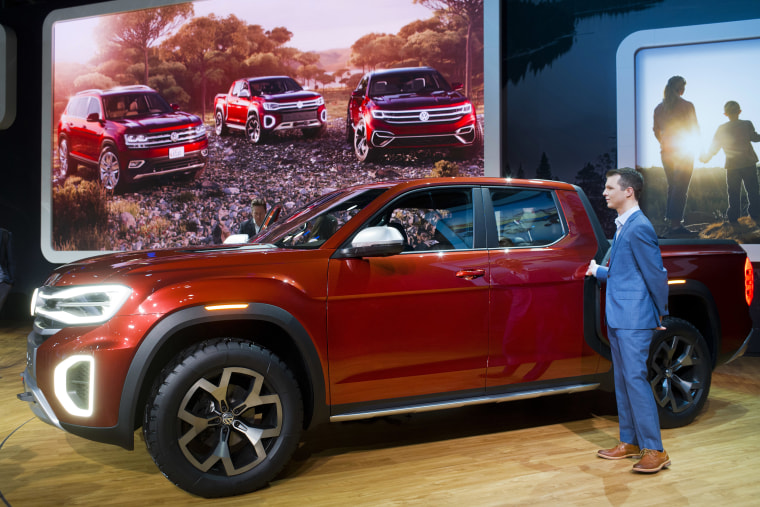 The New York International Auto Show runs until April 8.