Now that President Donald Trump, Mexican President Enrique Peña Nieto and Canadian Prime Minister Justin Trudeau have officially signed the USMCA, the trade bill that replaces the North America Free Trade Agreement, the auto industry is focusing its attention on a series of escalating moves in what is fast becoming a full-scale trade war with China.
One of the major questions looming over the G-20 economic summit of world leaders is whether Trump can deliver on signals that the U.S. may be on the verge of a breakthrough.
Ever since he entered the presidential race in 2016, Trump has put an emphasis on automotive trade. He repeatedly lashed out at Ford's plans to move small car production to Mexico, and took other automakers like General Motors and Toyota to task over automotive imports.
Tariffs
Threats turned to action only this year, however, when the White House authorized new tariffs on imported steel and aluminum. Both GM and Ford have, in recent weeks, indicated that they will each take a $1 billion hit due to higher costs — which eventually will be passed onto consumers.
But, at least from an automotive perspective, the administration's moves have backfired. Only a few, niche models — such as the Buick Envision SUV — are imported from China right now, so the impact of the higher tariffs is minor in that arena. But higher costs for Chinese-made parts will be felt in the form of higher prices for vehicles assembled in the U.S., according to industry leaders.
Tit-for-tat
The other problem is that China has retaliated by raising duties to 40 percent on American-made vehicles as they enter China — even as it lowered tariffs on other auto imports to 15 percent. That has all but shut down sales of vehicles like the Ford Mustang, the BMW X5 sport-utility vehicle produced at a plant in Spartanburg, South Carolina, and the Volvo S60 sedan rolling off the carmaker's new assembly line in Charleston, South Carolina.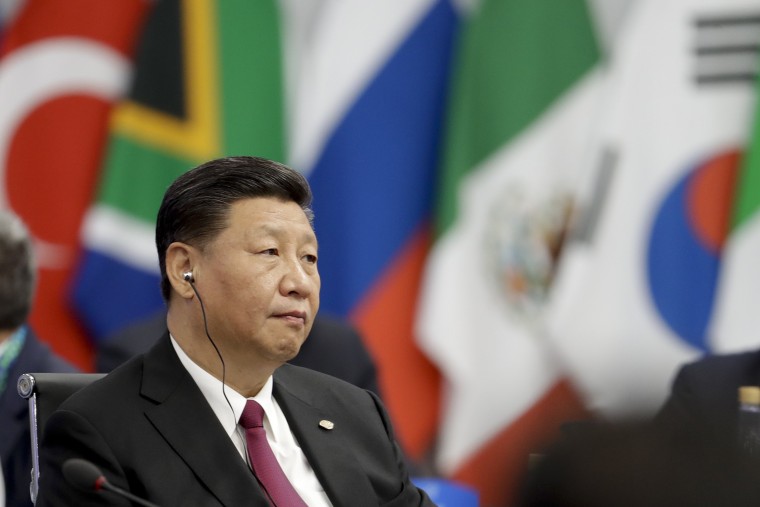 That poses a big problem for Volvo, which spent $1.1 billion on the factory and had expected half of its output to be shipped abroad. On Thursday, the automaker issued a statement warning that "trade issues may impact the pace of the expansion" of the Charleston plant, which was expected to see employment grow from 1,500 to 4,000 workers over the next three years.
Volvo's global CEO Håkan Samuelsson took things further, indicating that the carmaker would slow hiring as a result of the trade dispute. Worse, some of the production planned for the factory could be moved abroad.
"We…thought Charleston could build cars for China," Samuelsson told USA Today during a Wednesday interview. "That will not work."
Production
Volvo isn't the only automaker considering ways to respond to the trade war with China. During a news conference at the Los Angeles Auto Show, BMW's North American CEO Bernhard Kuhnt pointed out that company is now "the highest value exporter of U.S.-made vehicles." But, with its American-made sport-utility vehicles effectively locked out of one of its biggest markets, the company may transfer some production to China, as well.
A few weeks ago, auto industry insiders were hoping they'd dodged another bullet: Trump's threat to impose tariffs on potentially all automotive imports. He had earlier authorized the Commerce Department to determine whether foreign-made vehicles posed a threat to U.S. national security and, if so, to impose a 25 percent tariff based on Section 232 of the Trade Expansion Act of 1962. Commerce officials missed what had been seen as a deadline for acting last month, but Trump's latest tweets suggest he is still serious about the tariffs and may push Congress to help him put them in place.
That has the industry "very alarmed," said Cody Lusk, president and CEO of the American Imported Automobile Dealers Association. Such a move could add $7,000 to the cost of a $35,000 vehicle, he warned.
But the president seems determined. "The reason that the small truck business in the U.S. is such a go to favorite is that, for many years, Tariffs of 25% have been put on small trucks coming into our country," Trump tweeted on Wednesday. "If we did that with cars coming in, many more cars would be built here and G.M. would not be closing their plants in Ohio, Michigan & Maryland."
The tweet was a clear reference to General Motors' Monday announcement that it likely would be shutting down three plants. But that move, GM officials emphasized, reflected the slowdown of demand for sedans, Americans shifting to SUVs, and not the effect of foreign competition.
Auto parts
It's not just foreign-made vehicles that would be impacted. Most of the major foreign-owned automakers now run plants in the U.S., with companies like Toyota, Nissan and Honda producing more than two-thirds of the vehicles sold here in plants now dotting the American landscape. But they still rely on foreign-made components. Toyota, for one, has estimated that import duties could raise the price of a U.S.-assembled Camry sedan by as much as $1,600, with some Lexus models jumping by $5,000 or more.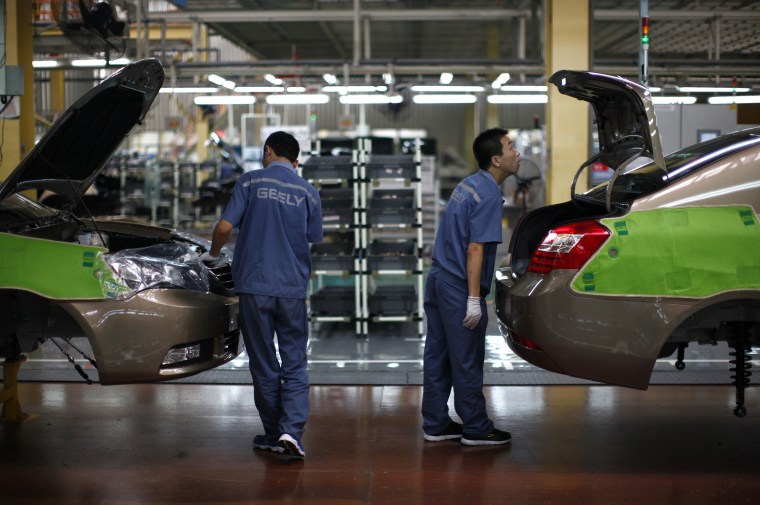 Even modest price increases could pose serious problems for an industry that is expected to end 2018 with its second annual decline in sales.
Industry leaders are clearly hoping for a breakthrough in China talks during the G-20 meeting. But they know that the administration's trade policies will continue to pose challenges even then.