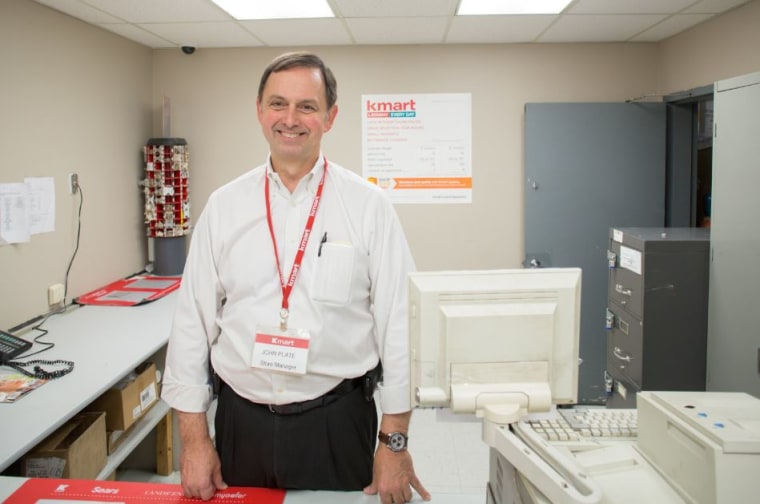 Yes, Virginia, there is a Santa Claus, and he's just paid off your layaway bill.
So-called "Layaway Santas" aren't new, but they have been growing ever since an Associated Press story pointed out the phenomenon in 2011. Despite the sluggish economy, or perhaps because of it, more people than ever seem to be driven to be some struggling family's Little Saint Nick.
Wal-Mart said it has tracked more than 1,000 instances so far this season of strangers paying down others' layaway accounts. Kmart said strangers have paid more than $1.5 million in other's layaway contracts over the years. Toy "R" Us said they recorded 794 layaway Santa visits in 2012, matching each one with a $200 donation to Toys for Tots, for a total of $158,800. For this year, it's pledged to donate up to $1 million.
For Dave Wilson, 65, who went from living on a poor farm in Iowa to owning 17 car dealerships in Orange County, Calif., it's a way to give back.
Every December, he gives his aptly named wife, Holly, a Kmart receipt for her birthday. On it are listed hundreds of transactions, all the layaway account balances he's paid off at his local store. "She said it was the best birthday present ever," he said. In 2011, it was 260 accounts to the tune of nearly $16,000. In 2012, it was more than 320 accounts and $18,000. This year he plans for a repeat.
"It's not passing out Christmas hams or turkeys," said Wilson. "They have to pay at least 10 percent ... this is something people have thought about and made an investment in."
Here's how it works.
Under layaway, customers purchase items, but the store holds onto the physical merchandise as they pay it off in bits over a few weeks. For those with uncertain cash flows and limited access to credit, it's a structured way to save up for the holidays. But even this system can be a stretch too far to make those final payments, coming due at many stores at the end of this week. 
Unpaid, those gifts risk going back on the shelves instead of under the tree — unless a miracle happens. Enter the "Layaway Santa."
Related: Hey millennials, we want to hear from you
There are no elves or magic sleigh required. Just walk into a store offering layaway, such as Wal-Mart, Kmart, or Toys "R" Us, head to the layaway counter, and say you'd like to pay off some folks' layaway accounts. Most stores will know exactly what you're there for and will help you out. You can set a dollar amount you're willing to spend, or only ask to pay accounts with toys on them. Some Santas only pay off all the balances under a certain dollar amount, like $100, to ensure sure they can help as many people as possible.
Then the clerks behind the layaway counter get to work, calling up customers and telling them their balances are paid off and they can come in and pick up their items. The donations remain anonymous, the Santas, secret.
Wal-Mart's deadline for the final payments for its holiday layaway program is Friday, Dec. 13. That's when many layaway Santas pay their visit, said Rachel Saraga, a manager at the Wal-Mart in King of Prussia, Pa.
Those only able to afford a modestly sized "Santa bag" can also join in the generosity. Payoffs of $1,000, $500 or $200 are common.
For them, Lee Karchawer, a 30-year old marketing professional from New York City, is like a layaway Santa bundler, soliciting donations through the site he founded, payawaythelayaway.org. The average donation he gets is $25. The first year he raised $2,000 from 75 people. Last year he raised $5,000 from 135, and this year he hopes to break $8,000.
After visiting the stores with the money he's raised and paying off the accounts with toys and children's clothing on them, he calls the stores back to make sure the items get picked up.
One time, the employee on the other end of the phone told him the particular customer he was calling about had come in, "crying from pure excitement," said Karchawer. "They had said they thought they weren't going to make the payment."
Karchawer was inspired to become a "Santa of Santas" after winning an online photo contest. To win, he had to drum up votes on social media. "I decided why not channel that power and do something positive?" said Karchawer.
How do people react when they hear someone they've never met has paid for their family's presents? "Tears," said Wal-Mart manager Saraga. "Parents really want to make Christmas happen."
Contact Ben Popken at ben.popken@nbcuni.com, @bpopken, or benpopkenwrites.com.