"Look for a new job" was one of the top new year's resolutions of 2013, with one in three employees (33 percent) telling Glassdoor.com they were looking to jump ship this year. But before dashing off resumes, consider the jobs landscape.
CareerCast has produced updated lists for the 10 Best and 10 Worst Jobs. They examined 200 jobs and ranked them based on income, outlook, environmental factors, stress and physical demands.
So what are the best jobs?
"Overall, what you see is most of the jobs break up into two categories — high tech and health care," said Tony Lee, publisher of CareerCast.com. "A lot of the health care, and even some of the non-health care, tie in … to the aging population. Almost every one of these jobs with a couple exceptions is benefiting from aging baby boomers."
And what about the worst?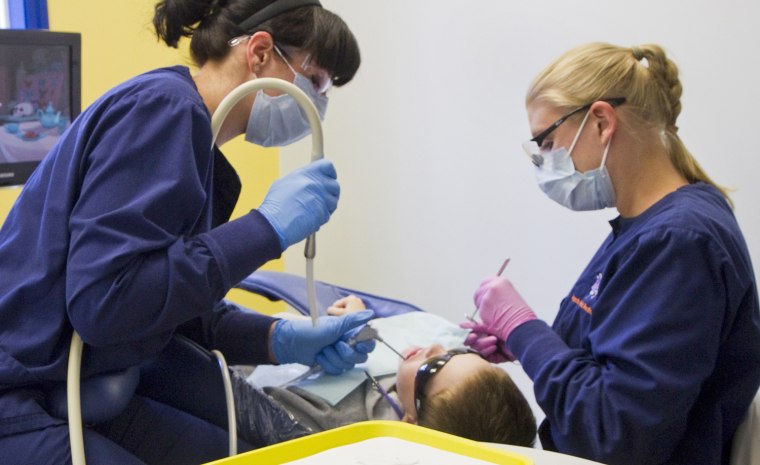 It could be that it's a dangerous or stressful job or, in the case of this year's No. 1 worst job, that the hiring outlook is dismal.
"Even with an improving economy, it doesn't make a different with the worst jobs," Lee said.
This year's worst jobs are different from last year's. Last year, the food service industry — butcher, dishwasher and wait staff – made the bottom 10. Those remain tough jobs with low pay and little job security, but the economic recovery may have helped the restaurant industry improve back as more people go out to eat. Indeed, the National Restaurant Association reported that the restaurant job growth hit a 17-year high in 2012.
The best jobs of 2013 …

1. Actuary
Salary: $87,650
Change From 2012: Up 1

Actuaries are skilled in math and statistics and it's their job to figure out how long things will last — everything from measuring when a person might need insurance to when they'll tap their IRA.
"Anything that uses statistical analysis to determine when something is going to happen," Lee said.
This job scores high because of income and the job outlook. There is still a shortage of actuaries, Lee said.
2. Biomedical Engineer
Salary: $81,540
Change From 2012: New in 2013

Biomedical engineers analyze medical equipment, medical systems, imaging systems — everything to help a physician do his or her job.
This job scores high because the hiring outlook is very strong.
3. Software Engineer
Salary: $90,530
Change From 2012: Down 2

Whether it's purchasing something, mapping something, watching a video or something — a software engineer somewhere wrote that code and continues to update that code, Lee said.
There has always been demand for software engineers, he said, and with the rising popularity of cloud computing, there's even more demand.
This job scores high for the high income and strong outlook and low stress.

4. Audiologist
Salary: $66,660
Change From 2012: Up 2

Audiologists help patients with hearing and balance. Once again, this job is in demand due to the aging population. Adding to the demand, Lee said, is that this profession really exploded in the 1960s and now those audiologists are retiring — and there aren't as many people nowadays who want to be audiologists to fill that demand.
The job scores high because it's low stress, has a very strong hiring outlook and very good income.
5. Financial Planner
Salary: $64,750
Change From 2012: No Change

Financial planners manage people's money and retirement plan for them. There has always been demand for financial planners but that demand increased during the recession when so many people saw their life savings start to evaporate with the stock market.
"People were banking on the value of their home and it collapsed. They were banking on the value of their IRA and they find out — 'I'm ill-prepared and I need help,'" Lee said.
This job scores high because of the income, hiring outlook and physical environment.
6. Dental Hygienist
Salary: $68,250
Change From 2012: Down 2

Dental hygienists assist the dentist with everything from exams to cleanings.
Hygienists love their jobs, Lee said. They get to talk to people every day, have flexible schedules and make good money.
This job scores high because it's low stress, the hiring outlook is good and the median salary is decent.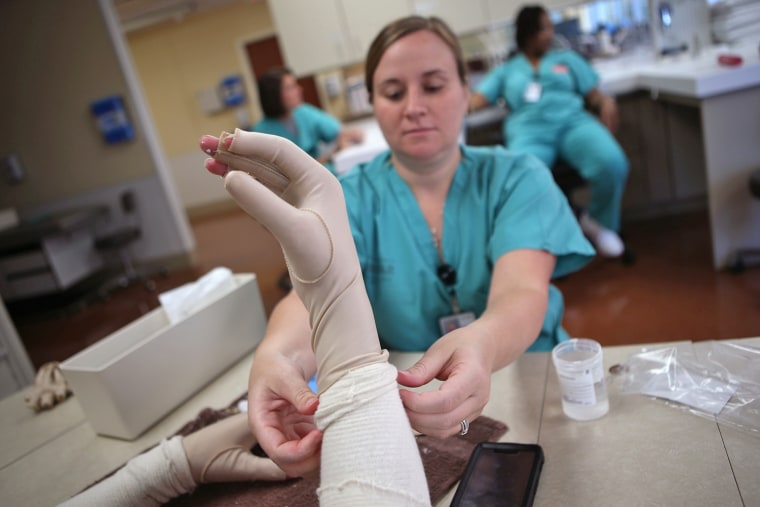 7. Occupational Therapist
Salary: $72,320
Change From 2012: No Change

Occupational therapists are different from physical therapists in that they are focused on helping a patient recover enough to return to work. This can be anything from an office worker suffering from carpal tunnel to a construction worker who was hit by a falling brick.
This job scores high because it's low stress, the hiring outlook is good and the median salary is high.
8. Optometrist
Salary: $94,990
Change From 2012: Up 4

Optometrists specialize in eye care. This job scores high because they have a good work environment, there's a lot of demand given the aging population, the job growth is good and the median salary is high.
9. Physical Therapist
Salary: $76,310
Change From 2012: Up 3

Physical therapists help patients recover from a variety of ailments, with a focus on improving their quality of life. It's physical movement, psychological and emotional well-being. Patients include everyone from a victim of a car accident to an elderly person struggling with mobility issues.
"With the elderly population, there's great demand" for physical therapists, Lee said. "A lot of folks suffer from mobility issues — be it hip replacement, knee replacement, etc."
This job scores high because it has a good hiring outlook and low stress.
10. Computer Systems Analyst
Salary: $77,740
Change From 2012: Down 1

A computer-systems analyst reviews system use at a company — do they have the right equipment and bandwidth for their users? They monitor systems and usage and then make recommendations.
This job always tends to rank high, Lee said, because companies will always have demand for computer-systems analysis with the ever-changing needs of their organization and ever-changing technology.
And the worst jobs for 2013 …
1. Newspaper Reporter
Salary: $36,000
Change From 2012: Down 4

Newspaper reporters have always had low-paying, stressful jobs with long hours, but industry consolidation and growth of digital media have piled a bad job outlook on top of all that.
Lee said this was the biggest surprise for them — that newspaper reporter came in as the No. 1 worst job.
"Think about the jobs: Lumberjack — that's pretty tough. Soldiers on the front line. You can't imagine that newspaper reporter is worse," he said. "But then you look at the criteria and you see it's worse. The hiring outlook is just terrible — it's a negative number!"
"Now, it's not just the stress of duties of the job but whether you're going to get to keep your job," he said.
Plus, newspaper reporters are now being asked to do more — Tweeting, taking video, updating stories constantly.
Newspaper reporters may have the worst job ever but most still love what they do.
"They don't care. They got into the business for a reason. They stick it out even though they realize they might get laid off," Lee said.
2. Lumberjack
Salary: $32,870
Change From 2012: Up 1

"Lumberjack has always been at the bottom of the list — it's an incredibly dangerous job," Lee said. In fact, last year, it was the No. 1 worst job.
The job is outdoors in all weather and all conditions — and involves climbing trees with dangerous equipment like chainsaws.
"The hiring demand is shrinking," Lee said. "It's not as bad as meter reader, but a lot of the job that lumberjacks do is being mechanized," he said.
Still, like actors and soldiers, many a lumberjack will tell you they love their job.
Lee recalls one lumberjack they spoke to a few years ago who broke his leg twice and his collar bone and lost his pinky finger and just shrugged and said, "No big deal. Just part of the job."
3. Enlisted Military Personnel
Salary: $41,998
Change From 2012: No Change

It's no secret why soldier makes the list — dangerous, stressful work conditions that put your life at risk. No job security. Long stretches away from home and loved ones. And one of those factors alone would probably make the rest of us civilians break.
But here's the fascinating thing about the "worst" list — for many of these jobs, like soldier or actor — the people doing the jobs don't see it as the worst. Many love what they do and can't imagine it any other way.
"They're doing it for reasons beyond themselves — patriotism," Lee said.
4. Actor
Salary: $17.44 / hour
Change From 2012: Down 19

Although most of us think of acting as a dream job, it's a tough slog for 99 percent of the profession.
The dramatic 19-place drop on the list from last year isn't due to any huge drop in demand for actors, but rather new data that CareerCast obtained: tough hiring outlook, low pay and a lot of stress.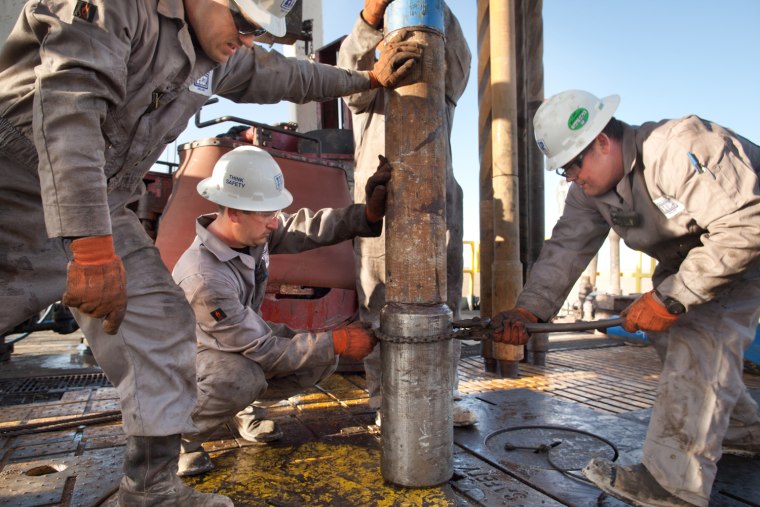 5. Oil Rig Worker
Salary: $37,640
Change From 2012: Up 1

The oil industry makes billions annually, but one of the few positions that doesn't join in the chorus of "We're in the Money" is the oil rig worker. These workers maintain the machinery and repair it. They climb to the top of rigs in any weather, be it North Dakota in January or Texas in July, Lee said. So, physical demands, stress and danger, coupled with low pay, make it a sure thing for the "worst" list.
Plus, Lee adds, there isn't job security — if a well runs dry, the rig workers are laid off.
6. Dairy Farmer
Salary: $60,750
Change From 2012: Up 4

While there will always be demand for milk, this job makes the list primarily because of the danger of working with large livestock.
The hiring outlook has been tough — the industry is fast becoming a corporate business so "individual dairy farmers are have a much tougher time competing," Lee said.
7. Meter Reader
Salary: $36,400
Change From 2012: No Change

Oh, meter readers — as if the dogs, bad weather and no trespassing signs weren't tough enough, with electronic meter-reading technology, this job is going the way of the dinosaur. In fact, CareerCast reviews its list of 200 jobs every year, adding a few and removing a few depending on relevancy, and while meter readers made the cut this year, Lee said they have discussed taking it off the list altogether.
This job is "being replaced by the electronic meter reader and you don't need a person to show up and read your meter anymore," Lee said.
8. Mail Carrier
Salary: $53,090
Change From 2012: Down 9

Mail carriers have always had a tough job, braving the elements — not to mention desperate housewives and wary dogs. Add to that the decline in mail volume plus the threat of canceling Saturday delivery, and that drags the job down the list with a negative hiring outlook.
Saturdays haven't officially been canceled but the threat of it was built into this year's calculation and, Lee said, "It's pretty clear that's down the road."
9. Roofer
Salary: $34,220
Change From 2012: Down 15

"That has a lot to do with the decline in the housing market," Lee said.
You might think that with Hurricane Sandy and other home-damaging events last year that that might have offset some of the loss of work due to a weak housing market but Lee said repair is a small part of the roofing industry – the bulk of it is new construction.
It was always a dangerous job with low pay. Add in the tough outlook, and that lands this job squarely on the worst list.

10. Flight Attendant
Salary: $37,740
Change From 2012: Down 16

Flight attendants have always had a dangerous and stressful job but what made the job fall so many notches down the list this year was a "very poor hiring outlook" due to all the restructuring in the industry, Lee said. With the American and US Air merger, for example, that meant jobs being eliminated.
"It's getting worse," Lee said. "Airlines have decided that if they used to maintain four flight attendants on a flight, now they're looking to cut it to three. That's a 25-percent decrease."
"And, if you're a flight attendant who has been let go – there's no job available for you elsewhere," Lee said.