Black Friday used to be so simple — it was the day after Thanksgiving. 
Now we have what you might call "The Black Friday Shopping Season," which starts on Thanksgiving. Or the day before. Or whenever a retailer wants to generate some buzz. 

And just to mix things up a bit, some stores now stagger their door-buster deals, with different items going on sale on different days and at different times. 
At Wal-Mart it's 6 p.m. and 8 p.m. on Thursday and 8 a.m. on Friday. Best Buy will also roll out its door-buster deals in waves: 6 p.m. on Thanksgiving, then 12 a.m. (midnight) and 10 a.m. on Friday.

This staggered approach might improve your odds of getting what you want, but it also gives retailers a better chance of getting you in the door — maybe more than once.
So how are the prices?
Some of the deals already unveiled offer super savings. A few examples from the editors at dealnews.com:
Element 50" 1080p LED HDTV for $229 at Target. They say this could break all price records and become the cheapest 50" HDTV ever.

Apple iPad mini 16GB WiFi Tablet for $299 at Wal-Mart. Plus, you get a $100 Wal-Mart gift card. DealNews calls this an "exceptional" promotion.

Samsung Galaxy S4 4G Smartphone for free at Best Buy. To get this deal, you must sign a new two-year contract with AT&T, Sprint or Verizon.

PlayStation game console for $30 at GameStop. And you get a free one-year subscription to the PlayStation Plus service, which offers free and reduced-price games.

"They don't put everything on sale on Black Friday, and those prices aren't always the lowest of the year," said Mark LoCastro, public relations manager at DealNews. "Some things you should wait to buy, if you can."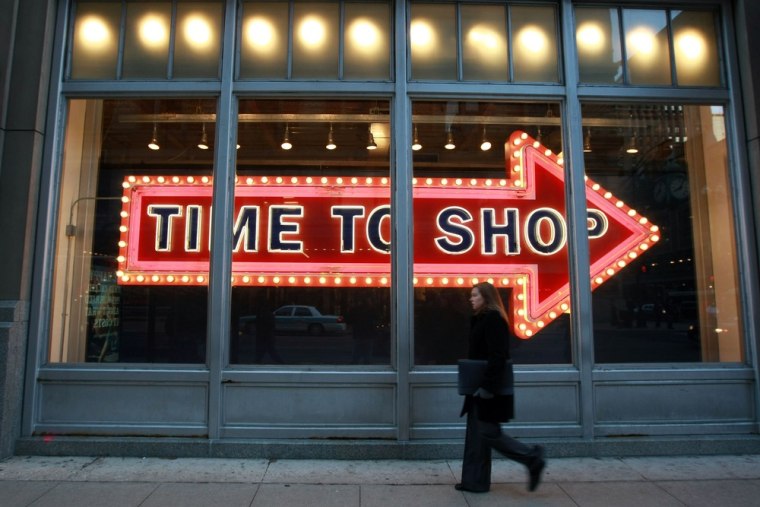 LoCastro said the best prices on toys are typically the first two weeks in December. And while many lower-end TVs are marked down to ridiculously low prices for Black Friday, the best sales on top-of-the-line models from premium brands like Sony, LG and Samsung don't happen until early in the new year.
You need a plan to win this shopping event 
You've checked the ads. You know the prices. And you've found a few doorbuster deals that you really want.

Before you decide to camp out all night, consider this reality check from shopping expert Edgar Dworsky, founder of Consumerworld.org.
"Almost all door-buster deals are limited quantity and almost all of the ads say no rain checks, but most of them don't tell you how few of the items they have in stock," Dworsky said. "In some cases, it may be only two or three per store. That's why you absolutely must be there early. If you're not at the front of the line a couple of hours before the doors open, you're going to lose out."
Wal-Mart has a novel rain-check promotion on 20 door-buster items. If you're in the store within an hour of when that product went on sale and they run out, they'll give you a rain check to buy it at the sale price when it's back in stock.
And it might be worth your time to actually map out your Black Friday shopping. In the race to grab those limited bargains, it could make all the difference. That's because the product you want may not be where you expect it.
"You shouldn't be surprised to find an item in a department that has nothing to do with it, like toasters in the furniture department," Dworsky said.
And he's not kidding. At my local Target store, the door-buster big screen TV will be in the grocery section, along with the Nook eReader, Dr. Dre headphones and Dirt Devil vacuum. Video game gear will be in menswear and LED TVs are in the maternity section.
How do I know this? Target has an interactive map for each of its locations to help shoppers find the deals scattered throughout the store. Wal-Mart plans to have store maps on its website next week.
If a retailer doesn't have a map, Dworsky suggests that you go to the store on Wednesday to see for yourself.
Or you could stay at home 
You don't have to fight the Black Friday crowds to get the bargains. Many stores offer the same — or even better — deals on their websites. Sears is already promoting its "Beat the Rush Event" offering online shoppers an extra 5 percent to 10 percent savings on featured items.

"In past years, some of the biggest retailers have offered online sales during Black Friday week that have included many of the same items offered as part of their in-store Black Friday events and combined them with low- or no-cost shipping deals," said Jim Wilcox at Consumer Reports. "Some retailers will offer online exclusives you couldn't even get by walking into their retail locations."
And online, you can shop in your pajamas!
More Info:
Herb Weisbaum is The ConsumerMan. Follow him on Facebook and Twitter or visit The ConsumerMan website.