When historians look back on the world of business in 2019, they'll have plenty to comb through.
It was the year President Donald Trump escalated his tit-for-tat trade war with China, the big tech reckoning showed no signs of cooling down, and investors paid close attention to overvalued IPOs.
Here's a look back at some of the moments this year that defined everything from leadership to trade and how women get paid.
"We don't need China and, frankly, would be far better off without them." — President Donald Trump
It's impossible to choose one quote that sums up the global trade war Trump continued to wage in 2019, but no country seems to irk the president more than China. Trump, who has called himself the "Tariff Man," spent the year engaged in battle with China, with reciprocal tariffs affecting everything from consumer electronics to shoes. While Trump announced Tuesday that both countries had reached a "phase one deal" that they would sign on Jan. 15, details remain scant as to what conditions the president has secured.
"Won't you look at that: Amazon is coming to NYC anyway - *without* requiring the public to finance shady deals, helipad handouts for Jeff Bezos, & corporate giveaways." — Rep. Alexandria Ocasio-Cortez
Amazon announced in February that it would no longer build its second headquarters in New York City after the company received a torrent of criticism over tax breaks it would have received in exchange for bringing more jobs to the city. Earlier this month, the company reversed course, and announced it would be coming to New York City, but on a smaller scale. Amazon said it would lease 335,000 square feet of office space in Manhattan, creating 1,500 jobs. Ocasio-Cortez, a critic of the original deal, pointed out that it was possible to attract large corporations without handing out tax cuts.
"Part of growing up for me has just been realizing that it is more important to be understood than it is to be liked." — Mark Zuckerberg
The Facebook co-founder and CEO defended his company's frequently criticized political advertising rules, which allow candidates to advertise misinformation and bypass fact checkers. Zuckerberg gave a speech at Georgetown University in October, defending how tech companies promote and regulate free speech. While his comments were widely criticized, Zuckerberg told NBC News' Lester Holt in an exclusive interview that he feels it is more important "to be understood" than to be liked.
"When they're ready to have a serious conversation about equal pay, I think conversations will go better." — Megan Rapinoe
Rapinoe led the U.S. Women's National Soccer Team to another World Cup victory in July and has won fans for her skills and dedication on the field — and off it. The U.S. women's team filed a lawsuit against the U.S. Soccer Federation in March for gender discrimination and workplace issues, and Rapinoe has been a spokesperson for her team and a fierce advocate for gender pay parity. A recent study from the World Economic Forum determined that at current rates of change, the global gender pay gap will close in 257 years, making voices such as Rapinoe's all the more important in getting companies and governments to make a change.
"We believe political message reach should be earned, not bought." — Jack Dorsey
While Facebook and other social networks were under fire for running ads from the Trump campaign that included misinformation about former Vice President Joe Biden, Twitter CEO Jack Dorsey decided political ads didn't belong on his platform. He made the announcement on Oct. 30, with the policies taking effect a few weeks later.
"The panelling is compelling and cool, but it's beginning to curl, and the substance behind the wood veneer stinks. I mean, stinks." — Professor Scott Galloway
The New York University professor and tech guru became one of the earliest voices calling out WeWork's $47 billion planned IPO. After reviewing the prospectus, Galloway wrote a hot take called "WeWTF" that was widely shared online. It not only helped prompt more scrutiny of WeWork's planned IPO, which was eventually scrapped, but also served as a warning sign for investors and founders looking toward how they might handle their future IPOs.
"My approach to philanthropy will continue to be thoughtful. It will take time and effort and care. But I won't wait. And I will keep at it until the safe is empty." — MacKenzie Bezos
MacKenzie Bezos is one of the richest women in the world. After her divorce from Amazon CEO Jeff Bezos, she announced she signed the Giving Pledge to give away at least half of her $36 billion fortune. The initiative was started by Warren Buffett and Bill and Melinda Gates. Her ex-husband, who hasn't signed the pledge, tweeted that she will be "amazing and thoughtful and effective at philanthropy and I'm proud of her."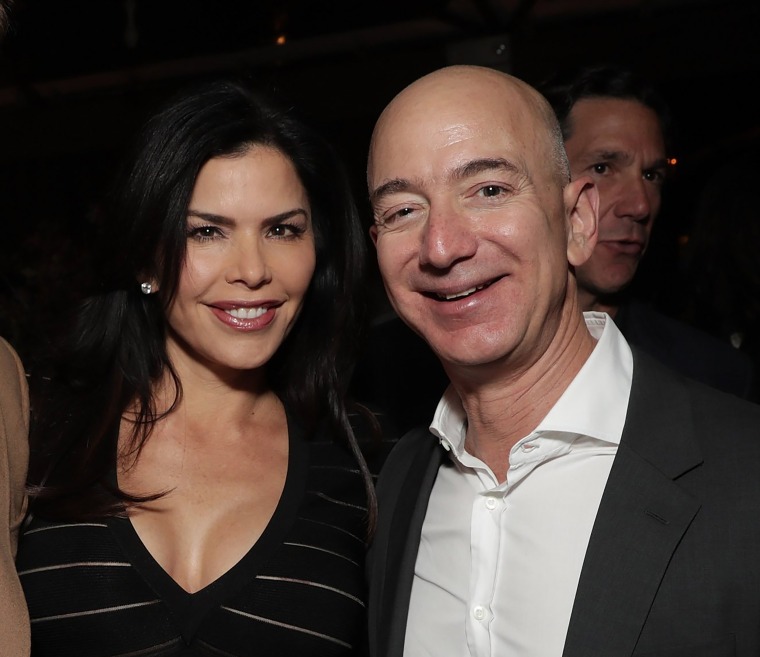 "Any personal embarrassment AMI could cause me takes a back seat because there's a much more important matter involved here. If in my position I can't stand up to this kind of extortion, how many people can?" — Jeff Bezos
In January, Amazon CEO and the richest person in the world, Jeff Bezos, announced that he and his wife, MacKenzie, planned to divorce. After his intimate texts to girlfriend Lauren Sanchez were published in the National Enquirer, Bezos posted a personal essay, where he made allegations that he was being blackmailed over intimate photos. He said David Pecker, owner of the National Enquirer's parent company and a Trump ally, wanted to engage in a "catch and kill" deal. In exchange for not posting the photos, Bezos alleged the tabloid wanted The Washington Post, which Bezos owns, to stop investigating Saudi Arabia. His response was in the title of the essay: "No thank you, Mr. Pecker."
"The rationale is simple: They have proven themselves to be lawless, and that lawlessness has caused multiple tragic deaths." — Cloudflare co-founder Matthew Prince
Technology companies have made the argument that they shouldn't be the ones who regulate free speech, but in August, internet infrastructure company Cloudflare made a rare exception when it terminated service for 8chan. The online image board has been used by mass shooters to quickly spread their racist manifestos. After 22 people were gunned down in a Walmart in El Paso, Texas, Prince explained why it was time to end his company's relationship with 8chan, knocking the site offline as it searched for a new provider.
"Well...maybe that was a little too hard." — Elon Musk
At a splashy launch event last month, the Tesla CEO showed off the company's new Cybertruck. While the futuristic truck earned plenty of love-hate reviews, the big moment of the night happened when Musk asked Franz von Holzhausen, Tesla's chief designer, to demonstrate the truck's reportedly shatterproof windows by smashing them with a metal ball. While it didn't go all the way through, von Holzhausen managed to leave a spider web of cracks in both windows, showing that Tesla still had some room for improvement.