MAINZ, Germany — Adidas is relocating some of its shoe production from Asia to the company's homeland — but Germans shouldn't expect a jobs boom.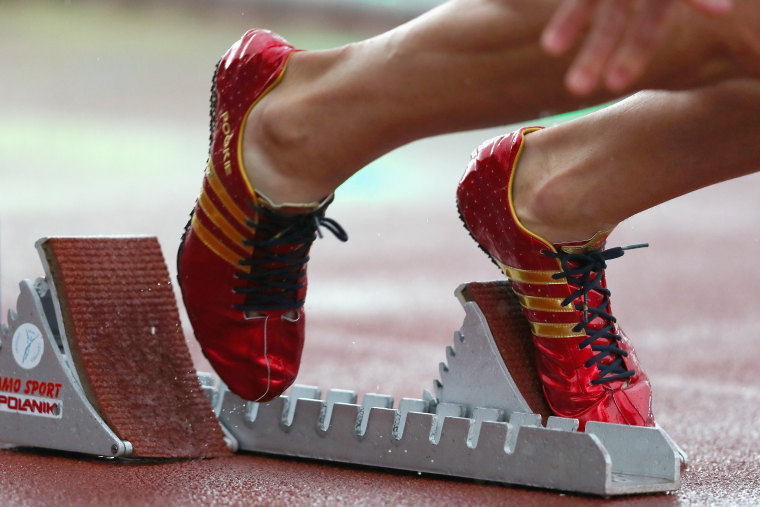 What is currently done by hand will soon be carried out by robots as part of what the firm calls an "automated revolution."
The sportswear giant unveiled its prototype "Speedfactory" on Tuesday — a 3,000-square-foot, high-tech facility in the southern German town of Ansbach.
The first 500 robot-made high-performance running shoes are scheduled to be rolled out later this year.
"We believe that this is pioneer work for a fully automated production process," Adidas spokesman Jan Runau told NBC News, adding that the facility will mean the firm "will be able to get the desired product to the customer much faster."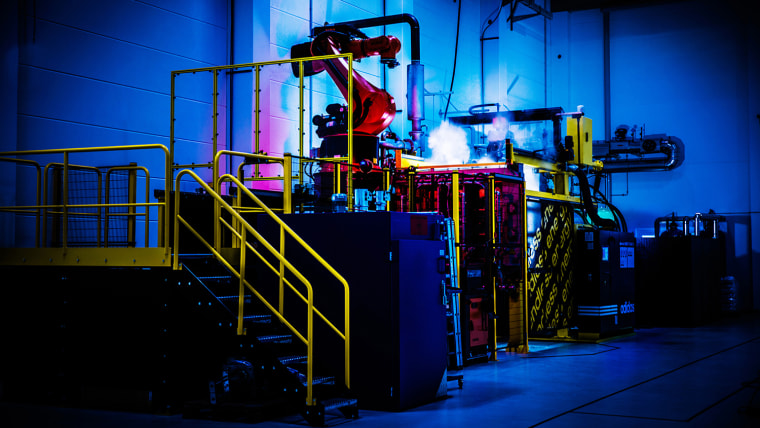 Adidas moved its production to Asia in the early 1990s, mainly due to rising wage costs in Europe. It kept just one production facility open in Germany, where 700,000 soccer shoes are produced annually.
Overall, Adidas manufactures more than 300 million sports shoes per year. The firm initially plans to produce around 1 million shoes in Germany.
A 50,000-square-foot "Speedfactory" is due to be finished in Ansbach by the end of 2016. A second is expected to open in the U.S. next year while a third is also in the pipeline, according to Adidas.