Alaska Air announced a deal Monday to acquire Virgin America, the ninth-largest U.S. airline by passenger traffic, for $2.6 billion, having outbid JetBlue Airways.
The acquisition heralds the first U.S. commercial airline merger since US Airways and American Airlines combined in 2013 to form the world's largest carrier. It boosts the size of Alaska Air's home market by allowing it to expand into lucrative hubs such as San Francisco and Los Angeles.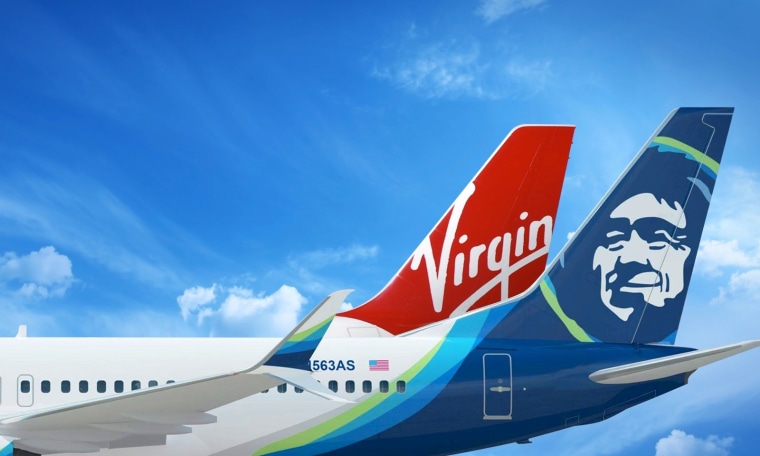 "Our employees have worked hard to earn the deep loyalty of customers in the Pacific Northwest and Alaska, while the Virgin America team has done the same in California," said Brad Tilden, chairman and CEO of Alaska Air Group, in a press release Monday. "Together we will continue to deliver what customers tell us they want: low fares, unmatched reliability and outstanding customer service."
Burlingame, California-based Virgin America went public in the U.S. stock market in 2014 as an offshoot of billionaire Richard Branson's London-based Virgin Group. Launched as a low-cost U.S. airline, it became famous for its mood lighting, comfortable leather seats and media-rich inflight entertainment system.
Related: Virgin America Ranks Top Spot in Airline Quality
"Our mission has always been to create an airline that people love," said David Cush, Virgin America president and CEO. "Joining forces with Alaska Airlines will ensure that our mission lives on, and that the stronger, combined company will continue to be a great place to work and an airline that focuses on an outstanding travel experience."
Based in Seattle, Alaska Air and its partner regional airlines serve more than 100 cities in the United States, Canada, Costa Rica and Mexico. It has a market capitalization of $10.2 billion.
Virgin America accounts for about 1.5 percent of U.S. domestic flight capacity, while Alaska Air and its subsidiary Horizon Air account for 5 percent, Deutsche Bank analyst Michael Linenberg wrote in a recent research note.
"It's inevitable that we would see some form of combination (among smaller airlines) as they strive to find a way to compete with the larger carriers," said travel industry analyst Henry Harteveldt.
Government regulators are expected to scrutinize the deal between Alaska Air and Virgin America for potential overlap in routes and airport slots. Mega-mergers in the past decade have reduced the U.S. industry to four top players that control more than 80 percent of the market.
Alaska Air paid $57 per share to acquire Virgin America, according to an Alaska Air press release.