Federal regulators said Wednesday they don't plan to block Amazon.com Inc.'s $13.7 billion acquisition of Whole Foods Market Inc., clearing the way for the biggest retail deal of the year so far.
The Federal Trade Commission said it would no longer pursue an investigation into whether the mega-deal would lessen competition, just a few hours after Whole Foods' shareholders voted to approve the merger in a meeting at company headquarters in Austin, Texas.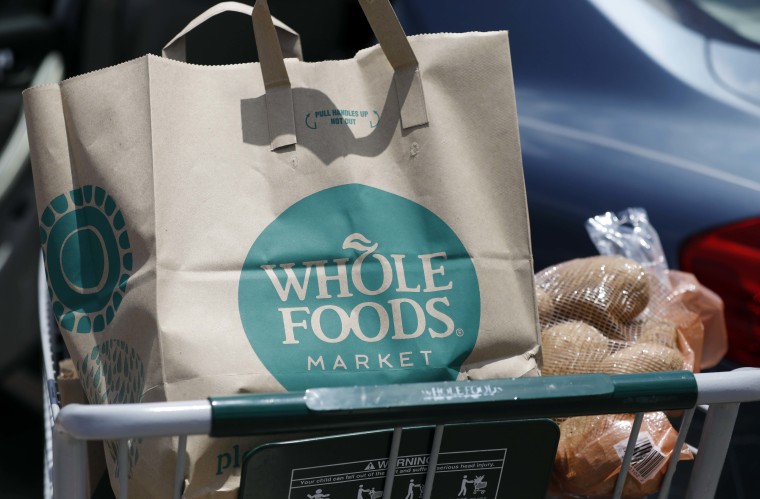 Amazon has said it expects to wrap up the sale by the end of the year, drastically altering not only the grocery business but also Amazon's e-commerce kingdom. If the deal goes through, Amazon — already by far the nation's biggest e-commerce company, with annual online sales more than 5½ times those of No. 2 Apple Inc., according to the market research company eMarketer — would get Whole Foods' more than 460 brick-and-mortar stores, as well as priceless data about its shoppers.
The deal helped spur the No. 3 U.S. e-tailer, Walmart Stores Inc., to team up with Google Inc. to allow Walmart shoppers to place orders by voice over Google's Home virtual assistant.
It also led the United Food and Commercial Workers International Union to fire off a letter urging Whole Foods' board on Wednesday to protect the grocery chain's workers.
"Amazon is well known for disrupting industries, but they are equally known for their preference of putting automation over real people," said the letter, which was signed by the union's president, Marc Perrone.
Perrone expanded on the letter in a statement, calling the deal "a threat to Whole Foods workers and their families."
"They deserve a clear commitment from the entire board that their jobs, wages, and benefits will be protected from Amazon's automated business model," he said.