Nope, that email telling you that you earned free tickets from Ticketmaster is not spam.
If you are one of the 50 million Americans who made online purchases from the ticketing giant between 1999 and 2013, you could have free tickets waiting for you. (And no, you won't have to admit that your original purchase was for Ashlee Simpson.) As part of a $386 million class action lawsuit, Ticketmaster is refunding some of the "excessive" service fees it charged during that time period — which means free tickets for you!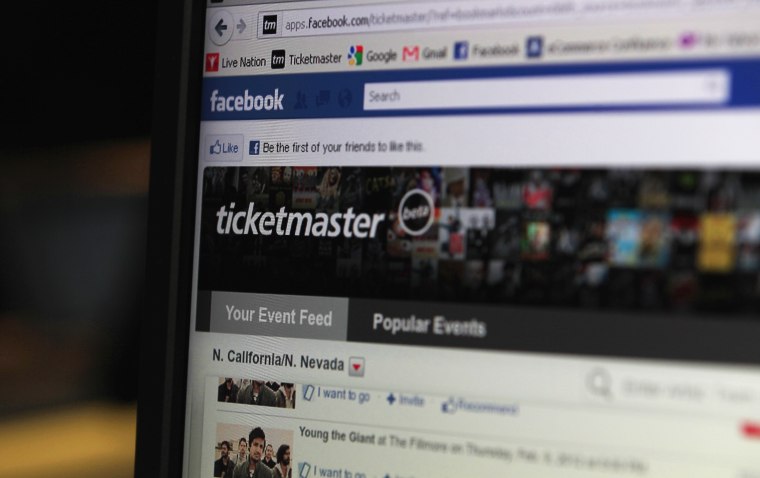 To find out how to claim your freebies, check your email for the subject line: "Schlesinger v. Ticketmaster Class Action Settlement — Notice Regarding Discount and Ticket Codes." Then, log in to your Ticketmaster account (run through any and all of your previous email addresses if necessary), and click on the "Active Vouchers" link in the sidebar.
The good news is that every eligible purchase will have netted you one discount code for $2.25 off a future ticket purchase. You may also have qualified for a discount code for $5 for any tickets shipped via UPS, or a discount code for two free tickets to certain upcoming events offered through Ticketmaster's parent company, Live Nation.
The bad news is that Ticketmaster hasn't listed any of the eligible Live Nation events online, leaving many users frustrated. But don't expect to see Hamilton for free — jaded customers have already taken to social media to suggest that the complimentary events might be limited to basket-weaving championships, an Insane Clown Posse concert, or Ice Capades.
Customers also used social media to report a variety of results in eligibility: Some Ticketmaster customers who claim to have bought "hundreds" of tickets from the service over the years said they received no discount codes. Others who rarely used the service ended up with a plethora of discount codes.
Unsurprisingly, the Ticketmaster website has been "experiencing technical difficulties" since Saturday, when the first email alerts were sent out to customers. All codes, coupons, and discounts must be used by 2020.
Here's to a Baha Men reunion tour! Because who DID let the dogs out?
Ticketmaster did not immediately return calls for comment.